PAX South Update!
PAX South 2019 was an awesome event and all gamers who played The Prometheus Secret Noohra with great relief loved the game. The idea that the game becomes more difficult the more you are defeated definitely intrigued gamers. A big thank you to all who came to chat to us and congratulate us on our work. The 3.5 years of perseverance is now only a few days away from launch and I feel the butterflies. Steam Store launch for PC on the 22nd February 2019, this is your chance to become a hero light bearer to defeat darkness. - Steam Store Link
Into The Unknown
Paul is excited and nervous as he leaves South Africa for the USA and PAX South tomorrow, both will be a first time experience and he boldly steps into the unknown. Press and gamers alike are very welcome to come see and hear as a three and a half year true story unfolds, a 50 year old solo developer who left behind a corporate career to follow his childhood dream of owning a gaming studio and to pour his creativity into a game called The Prometheus Secret Noohra. Will this dream end in disaster or a fairytale?, well this depends on the support from you the gaming community. Booth 10227 is where this legendary story unfolds and light bearers gather to defend against darkness.

Inside The Magic Card System
New card system gameplay video above...

The Prometheus Secret Noohra supports two genres of gameplay, uniquely a combination of physics platformer and fast-paced card combat. Focusing solely on the card system features in this post the boss fights against the minions of darkness are fought through this system. The card mechanic supports faster combat style gameplay than what you typically find in CCG games of today.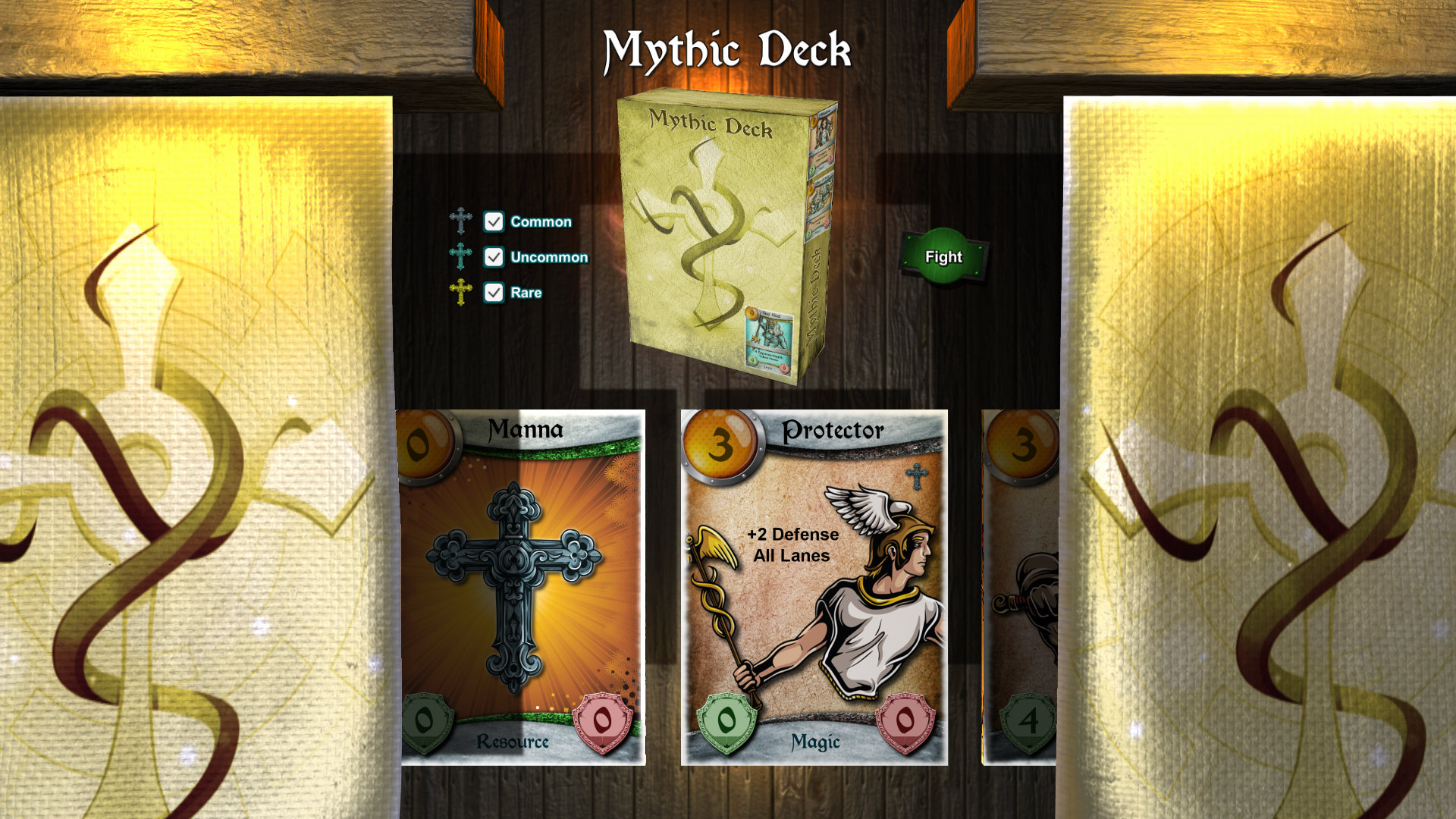 So what is different?, firstly there is no time consuming management of card decks as there is only one deck in the game called the Mythic deck. To remain competitive the player will need to strengthen their deck by collecting various cards by playing platform stages or unlocking rare cards by collecting a required set of mythic deck tokens. Another unique feature is that a player can strategically decide to sacrifice a playing card for manna in the Pool of Bethesda, although this can help be helpful to your manna count the trade-off will be that you could be left with no cards to play when you really need it.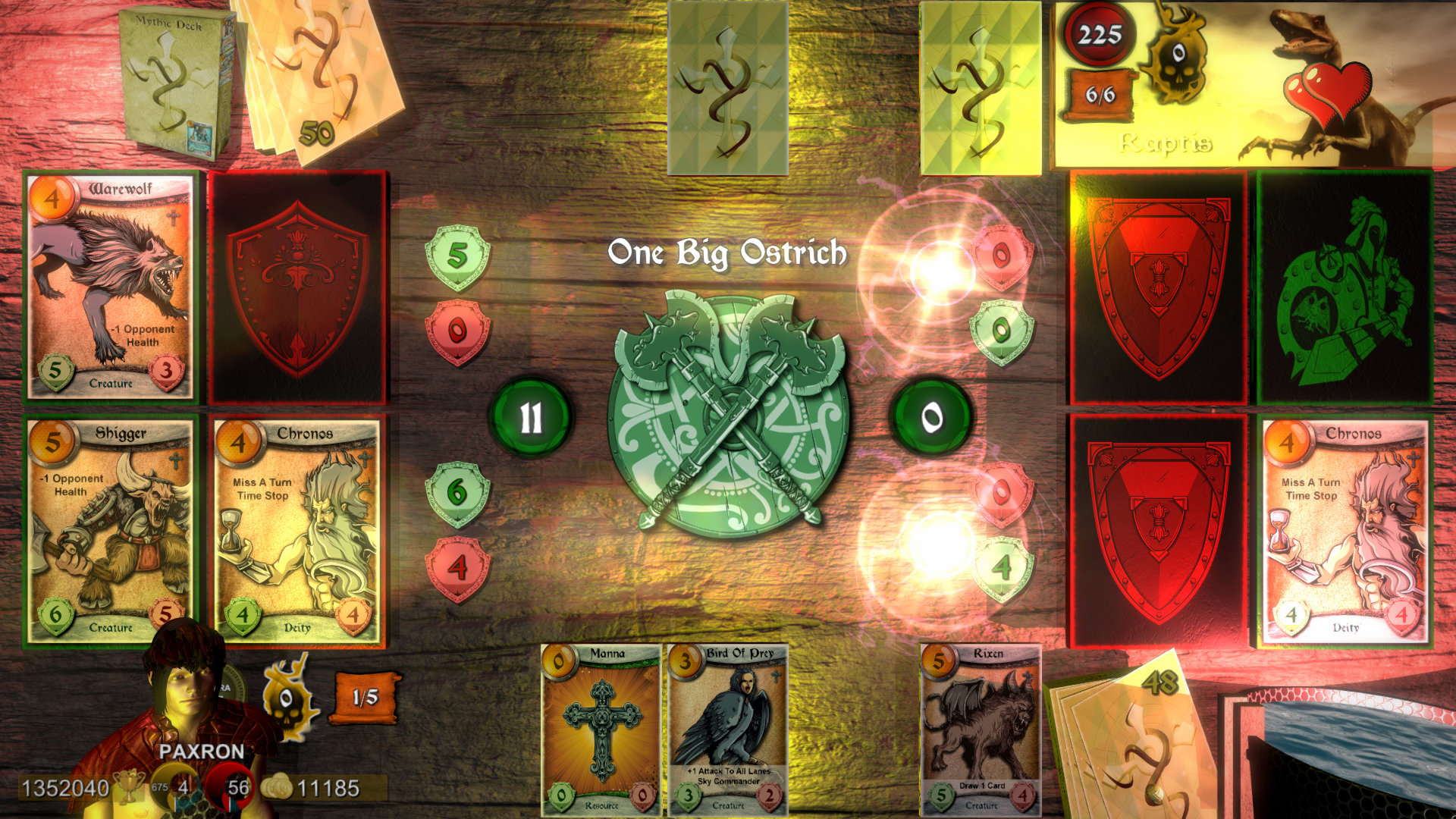 Each world has a number of increasingly more powerful bosses to defeat to eventually progress to another world, there is also a separate area on the map called the Place of Shadow, 20 additional bosses that can unlocked. These bosses are considerably more difficult than world bosses and each of the 4 sets of 5 challengers will require the player to win 3,4,5 and 6 rounds to defeat them. Darkness can only be defeated once all these dark minions and demons are crushed by the Noohra (light) that you wield.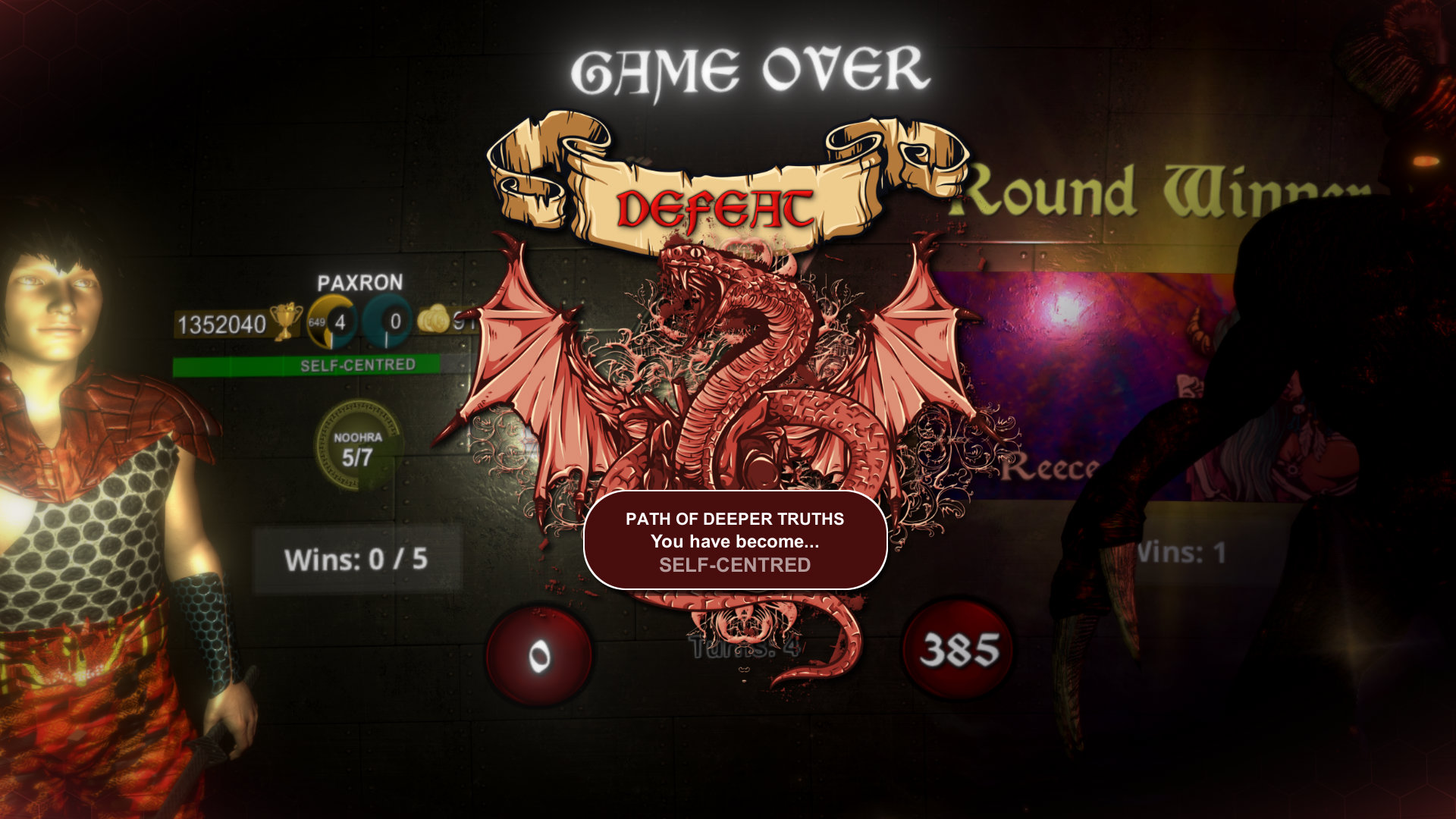 Beware darkness through deception does not play by the rules and the multiple consequences of defeat can seem unfair at times and the game can be difficult if not mastered. You can gain buffs by collecting Spirit Scrolls that can be applied to 4 slots before combat, these can increase your health, manna, defense and offense simultaneously but you will lose them if defeated in any round.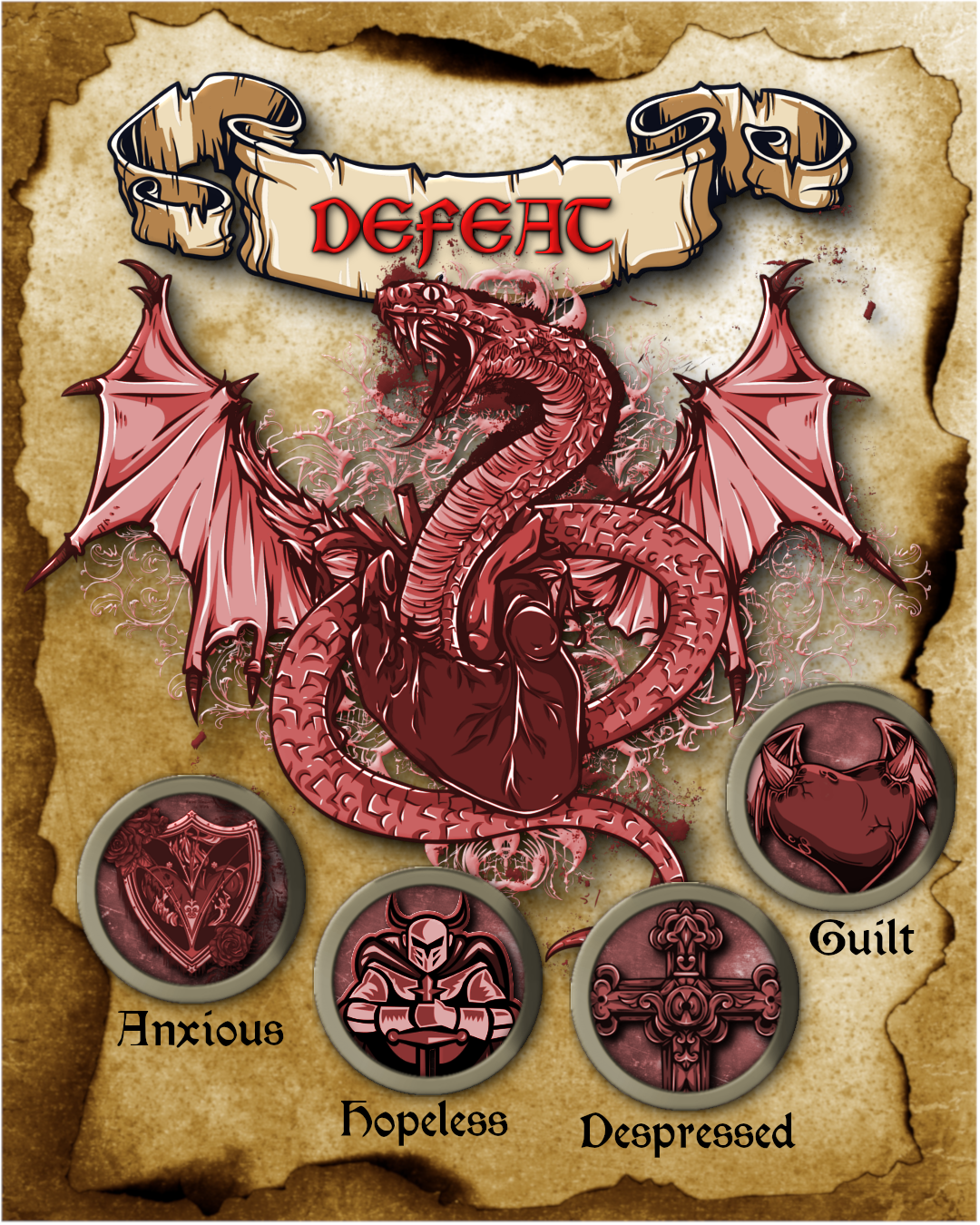 Bosses are also buffed by Dark Traits that the player has a chance of gaining each time they are defeated in platform stages and card battles. You can de-buff the enemy buy purchasing expensive cures. For every defeat the Fire Orb will lose Noohra (light) which increases the odds of gaining one of the Dark Traits, either becoming anxious, guilty, depressed or feeling hopeless.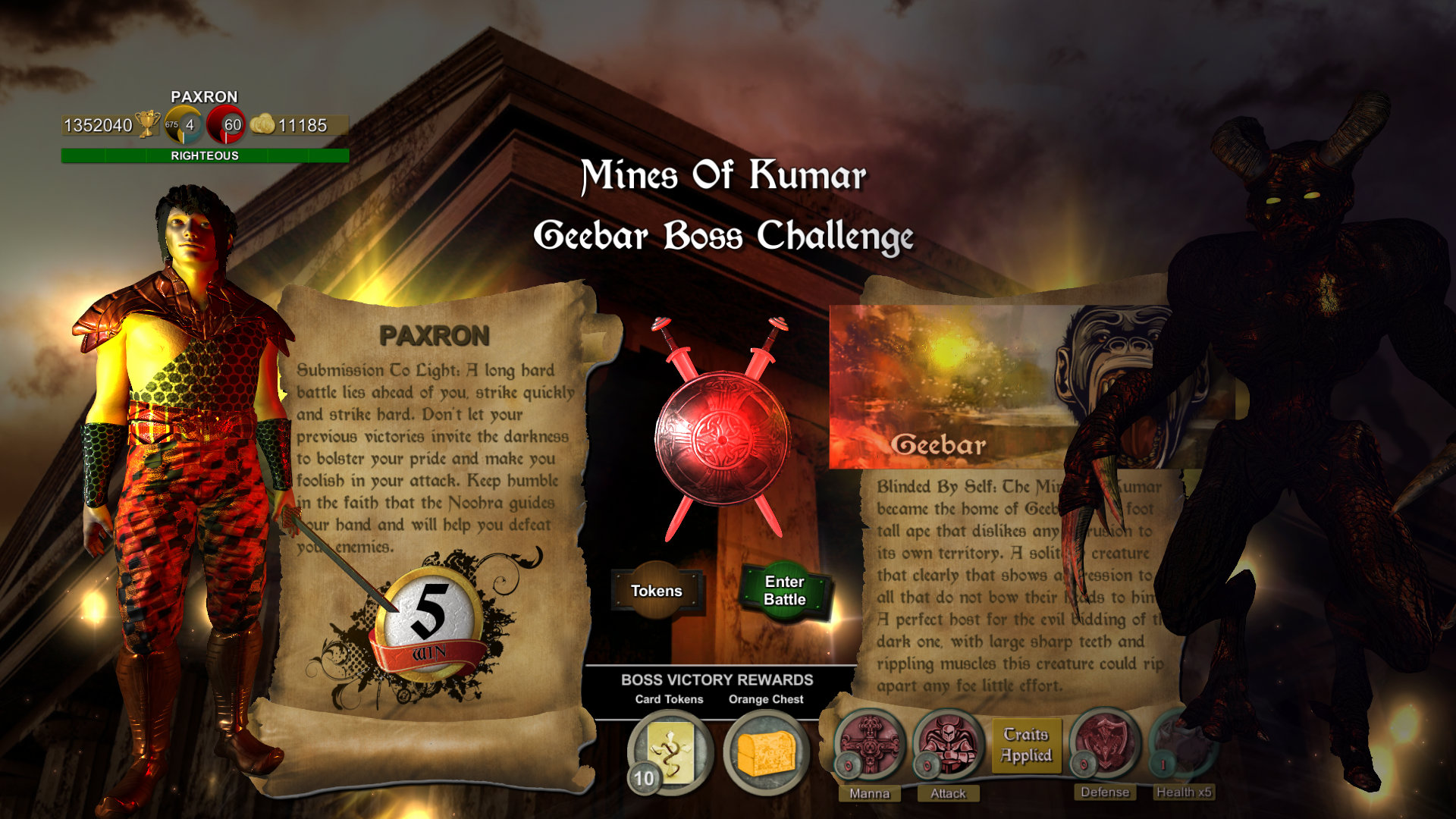 Once the player engages with darkness during a battle, there is no turning back – the player cannot disengage and leave the battle without first having to pay a penalty, do not turn your back on the dark. A set of counters are used for each attack lane to help inflate attack and defense figures – a defensive strategy from the opponent and spells will however decrease or nullify this. A player could cast down a firestorm or tornado to obliterate the enemy's cards from the playing field and on the other hand, the enemy could play a full health card, which could secure him a solid victory.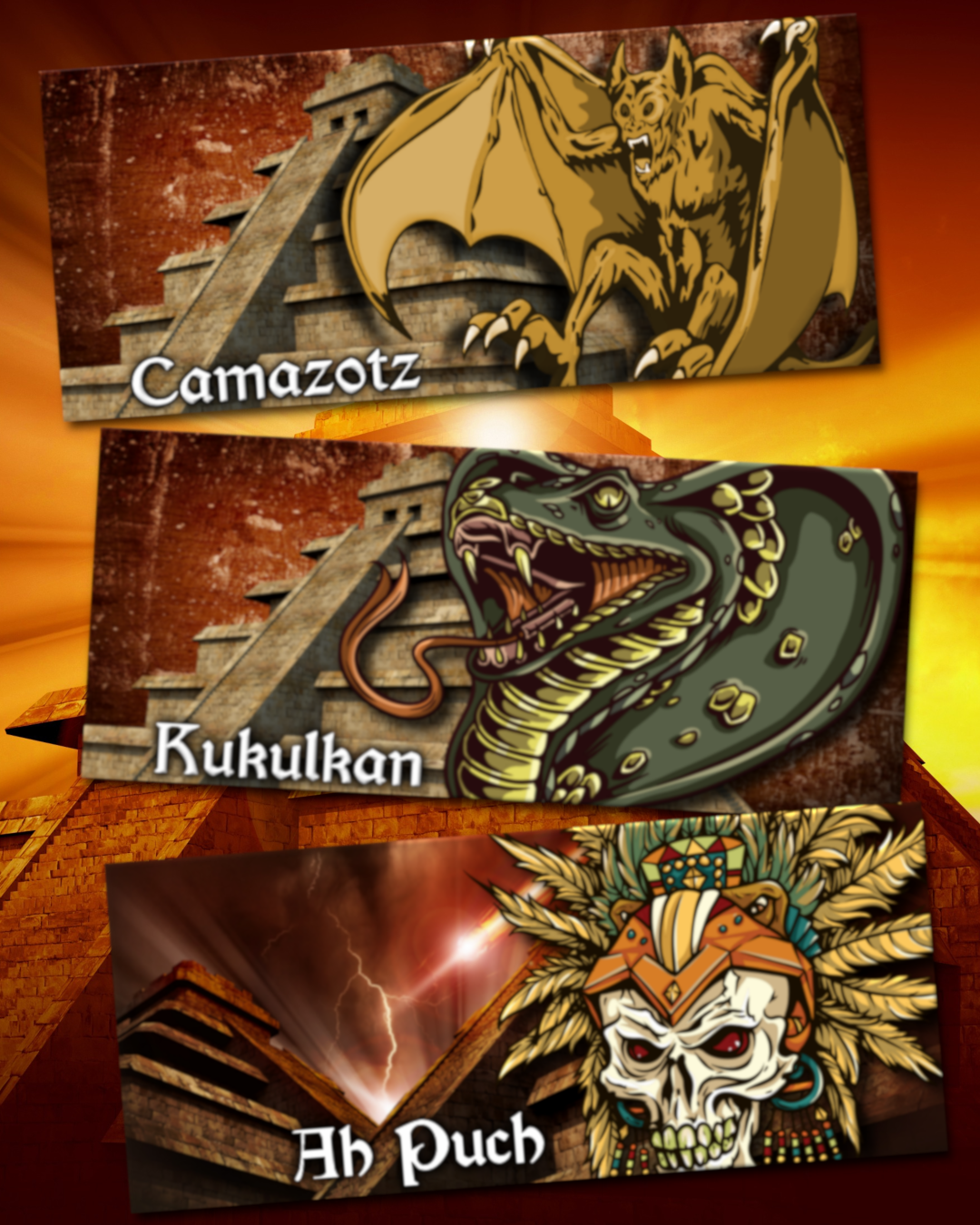 Types:
Human
Creature
Deity
Magic
Resource
Categories: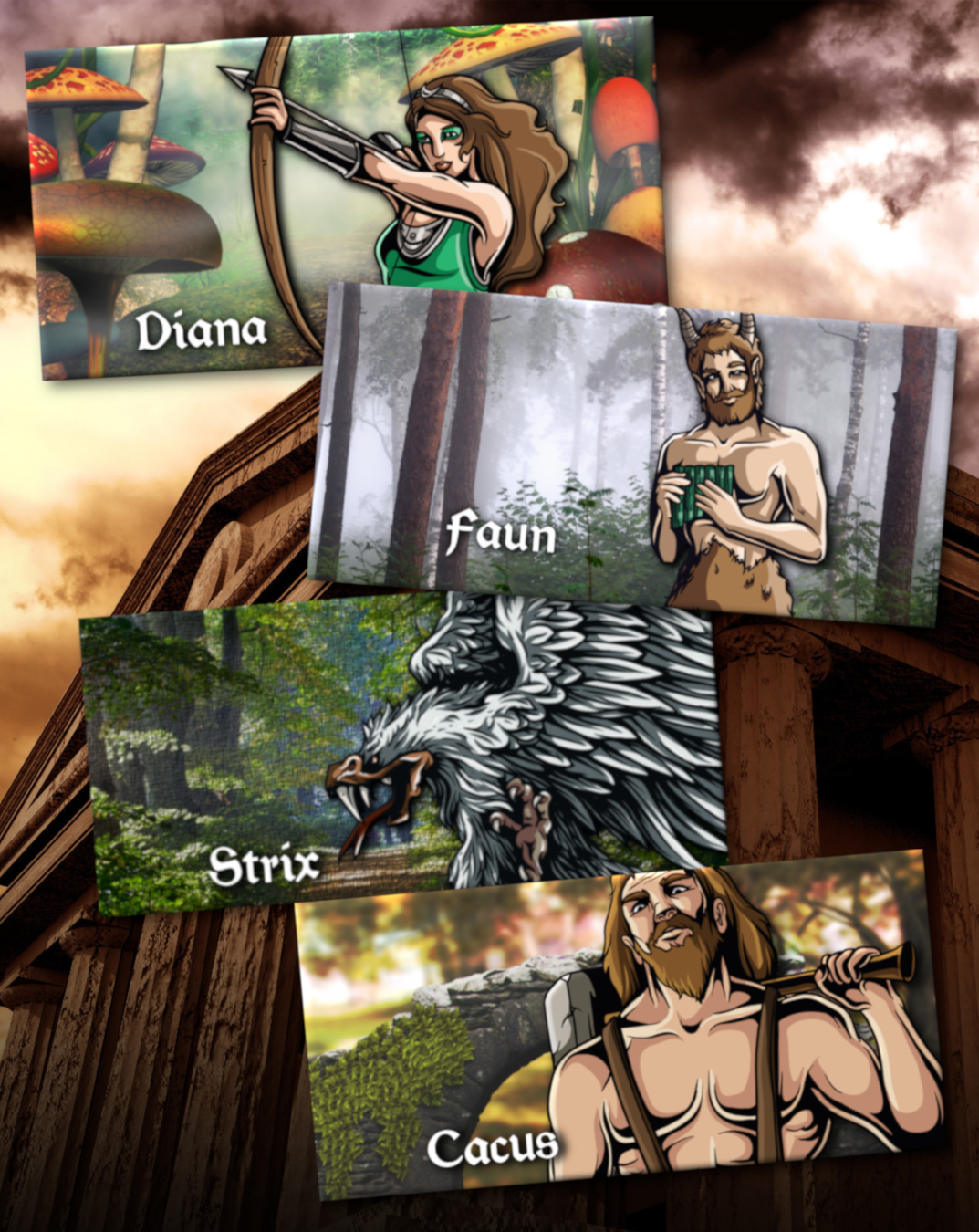 Deck Properties:
103 cards inside the complete Mythic deck.
5 cards dealt maximum per hand.
60 random cards in a card pack.
The players 60 card playing pack contains the following random chance of cards.
Manna: 32%
Common: 47%
Uncommon: 15%
Rare: 6%