Merry Christmas everyone!
For this month, instead of doing our normal update structure, we decided to make a studio tour and Q&A video. We still have our progress graph and task manager export for you to peruse.
Studio Tour Video
Progress Graph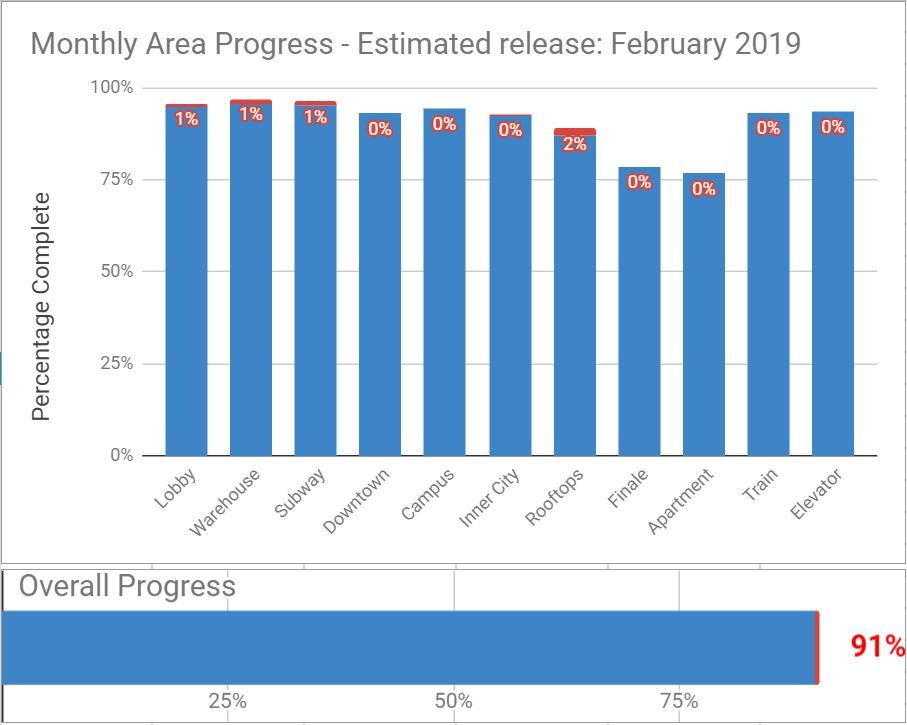 The graphical representation of our progress and how it contributes to the completion of the areas. The red is progress since last month.
Task List
Feel free to rummage our task list to see all the little bits and bobs we've completed! Task List
We hope you enjoyed watching our little studio tour and listening to us ramble through the Q&A. If you have any questions we didn't answer, please leave a comment below. Thanks so much for your continued support! Have a very Merry Christmas!