Meet the Team: Concept Art - Part 2

Hey everybody! We're back with part two of our little series introducing you to the team behind The Lays of Althas. Continuing with the concept art team introductions, we have some artists you may know, some you may not, and three great concept pieces to show off.
Bård

"Hello!
My name is Bård, and I make concept art for Epoch Games. So far I have made some creature concepts as well as an architecture piece. I am also studying "Virtual art and design" to become better at this concept art thing.
Here is one concept I made for the game. Hope you like it!"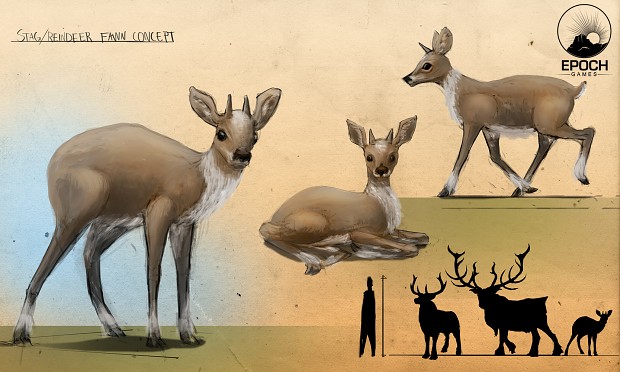 -Fawn concept
George K

"Hello there! My name is George and I'm a concept artist for Epoch Games. Most of my work concerns designing the armors for different characters and troops. Here in Epoch we give a lot of attention to how our game should look, and we do our best to create weapons and armors that are a believable mix of realism and fantasy. And here is a piece of my work, the Thenodrim Spearman. I hope you enjoy it."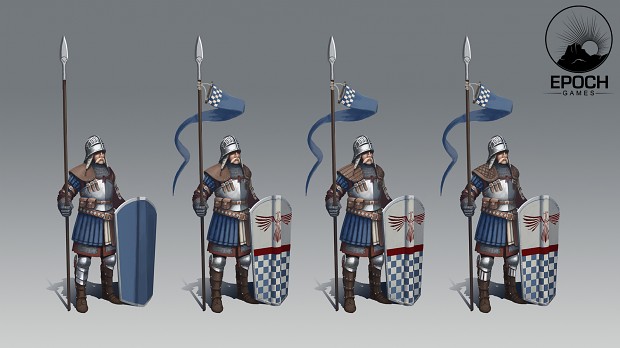 -Thenodrim Spearman (variations)
Loraevia

"Hi everyone! I'm Sam and I recently started developing concept artwork for Epoch Games. So far I've been working on Helm Theotan, of Clan Wulfas, a grizzled war veteran who I hope you all like! I especially had a lot of fun researching scars for him. I'm looking forward to contributing a lot more to the team in future.
I can't wait to show everyone what else we can do, so please stay tuned!"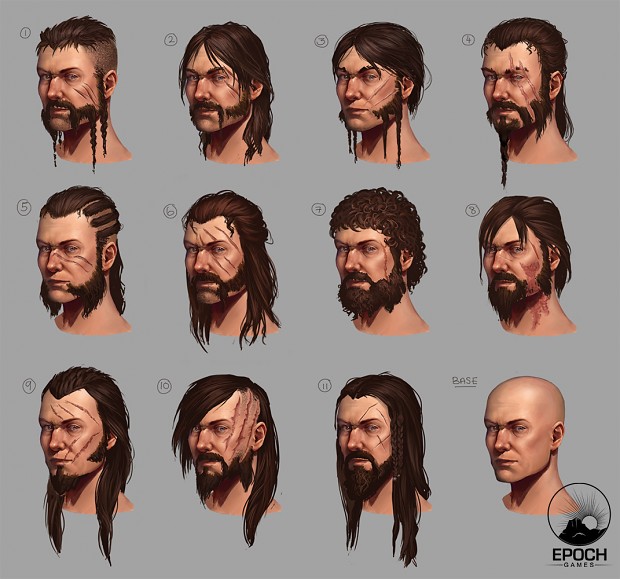 -Theotan facial ideas
And last, but by no means least, our two concept artists-in-training, Owen and Ruo Yu
Owen

"(Insert cheesy introduction and greeting). Most of you probably already know me, but what can one little quote hurt? After MERP's downfall, I was extremely motivated to help out in any way I could. I joined the Epoch Games team back in January and it has definitely been a great experience. The rest of the team has really helped me improve and while I'm still no expert by any means, my skills have grown exponentially since I first browsed the forums. I really hope you fans like what we create as much as we love creating it."
Ruo Yu "Insanity"

"Since most everybody starts out their quote with a greeting, I'm just going to ignore everyone. What? I can't do that? You're no fun... but fine. I'm Insanity, as you might have noticed. I'm a writer-slash-newbie-artist here at Epoch Games, and my art sucks. Well, sorta. Honestly, speaking as an ascended fan, it's amazing to be working with the guys here at Epoch. There are so many incredibly talented people and I love the team (and you had better too). It's been a great learning experience and I am definitely optimistic that we will create a great game for ya'll."
So that's it for the concept artists of Epoch Games. Hope you have enjoyed this little introduction. But we aren't done yet! The next update we will be introducing you to the new and old 3D art talent of the team as well as bringing you some really big news. So stay tuned.