Althas is Upgrading Engines!
Greetings Althas fans. We have some big news to announce (if the title isn't obvious enough), we have just switched game engines: from CryEngine to Unreal Engine 4.
Now some of you may be asking: "Why the switch? Aren't you losing a lot of progress?" To answer the first question: we were initially using the CRYENGINE 3 "Free SDK" and were eager to get hold of the much-touted Engine-as-a-Service (EaaS) once it was released. However, at the end of May, when EaaS was released on Steam, we were quite disappointed to find that it fell far short of our expectations. Suffice to say, we needed to find a new engine, as the Free SDK is no longer being supported (nor was it ever adequate on it's own for developing Althas). We've always had it at the back of our minds, but after some thorough research, Unreal Engine 4 (UE4) turned out to be the engine of our dreams (the sheer number of advantages would take too long to list here).
To answer the second question: Yes, we are losing progress, but... In all honesty, the losses from moving from CryEngine to UE4 (mainly level design) are insignificant compared to the progress we have already made in the new engine. In just two weeks of using UE4, we have made considerable progress to gameplay systems; so much so, I dare say we're further along in game development than we've ever been before due to the sheer openness of Epic Game's engine.
In order to inaugurate this announcement, we would like to show you some of our developments since we've switched: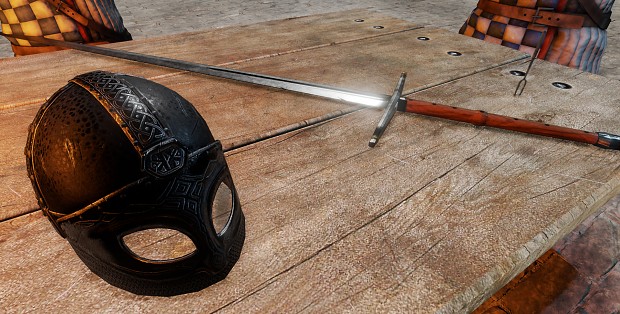 -Holnas Claymore accompanied with a Clan Wulfas Helm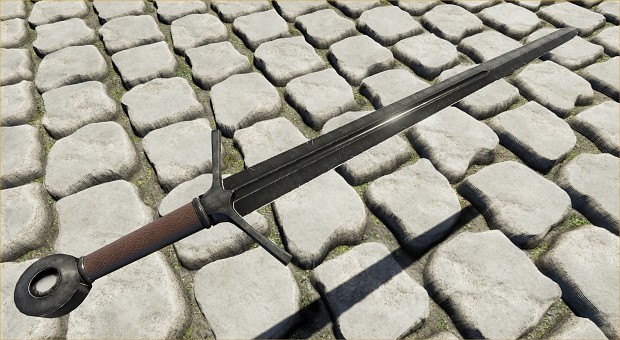 -Thenodrim Shortsword beautifully rendered in-engine
As a Team we know that we're in good hands with UE4 and we hope to bring you some amazing stuff over the course of development.
That's it for this week. Just remember to keep your eye's peeled on us because we've got great things to show soon. Stay tuned!