Hello, our name is Team Desperados, and we are delighted to announce our first game — The Last Shoga, a fully 3D ninja action adventure game that has been in development on and off for the past 2 years. We plan on releasing on Android, iOS and PC. Our group name, Team Desperados, originated from our love for Desperados, the Tequila based Beer. Our game, The Last Shoga is a deep, moving and at times humorous action adventure that follows the life of a daring Ninja of the Shoga clan, who wakes up in his burnt down village with no memory of what happened, only to realise that all of his village people have vanished. He must be brave on his journey to find out what has happened and save himself and his people from formidable evil, while trying not to get into too much trouble along the way! This is a game that we are really passionate about creating, and we spend most of our free time discussing, designing and developing.
Here's a concept picture of our unnamed Hero: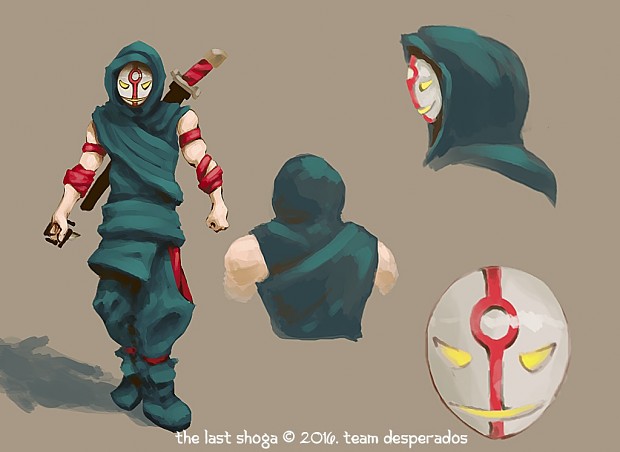 Here's some more concept art of what we envision the game to look like in the end: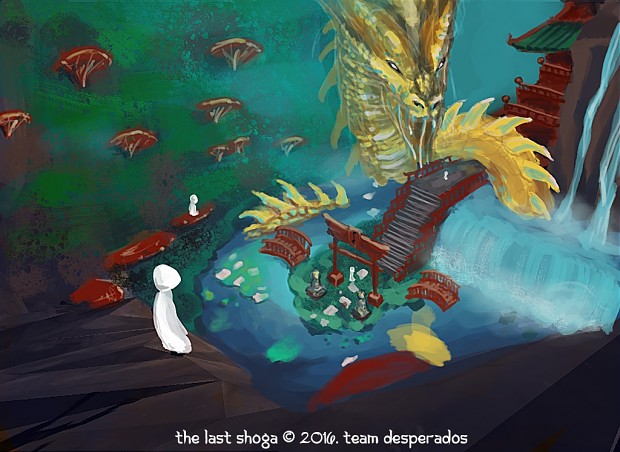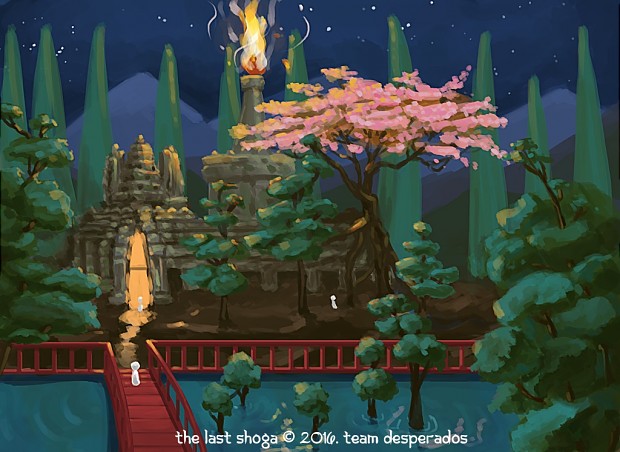 Please check out the rest of the concept art that we have uploaded to the games page. We are currently working very hard and hoping that you will stay tuned for more updates!