After the initial release we want to get our players more involved in the development of things so we are introducing:
Sandbox Mode!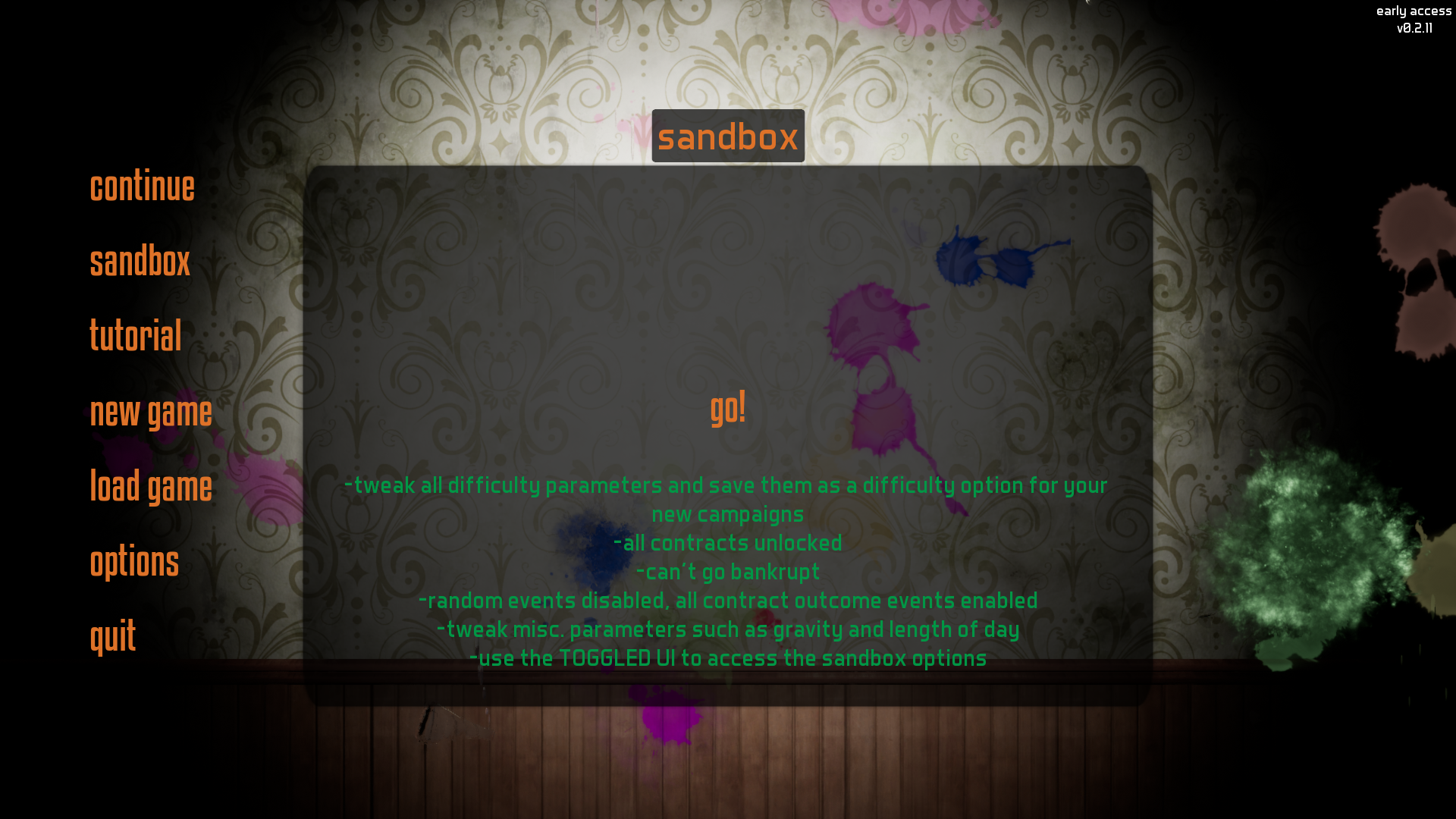 With this, you can change the core mechanics of the game in three main categories. And if you are feeling little down, try our NO GRAVITY mode!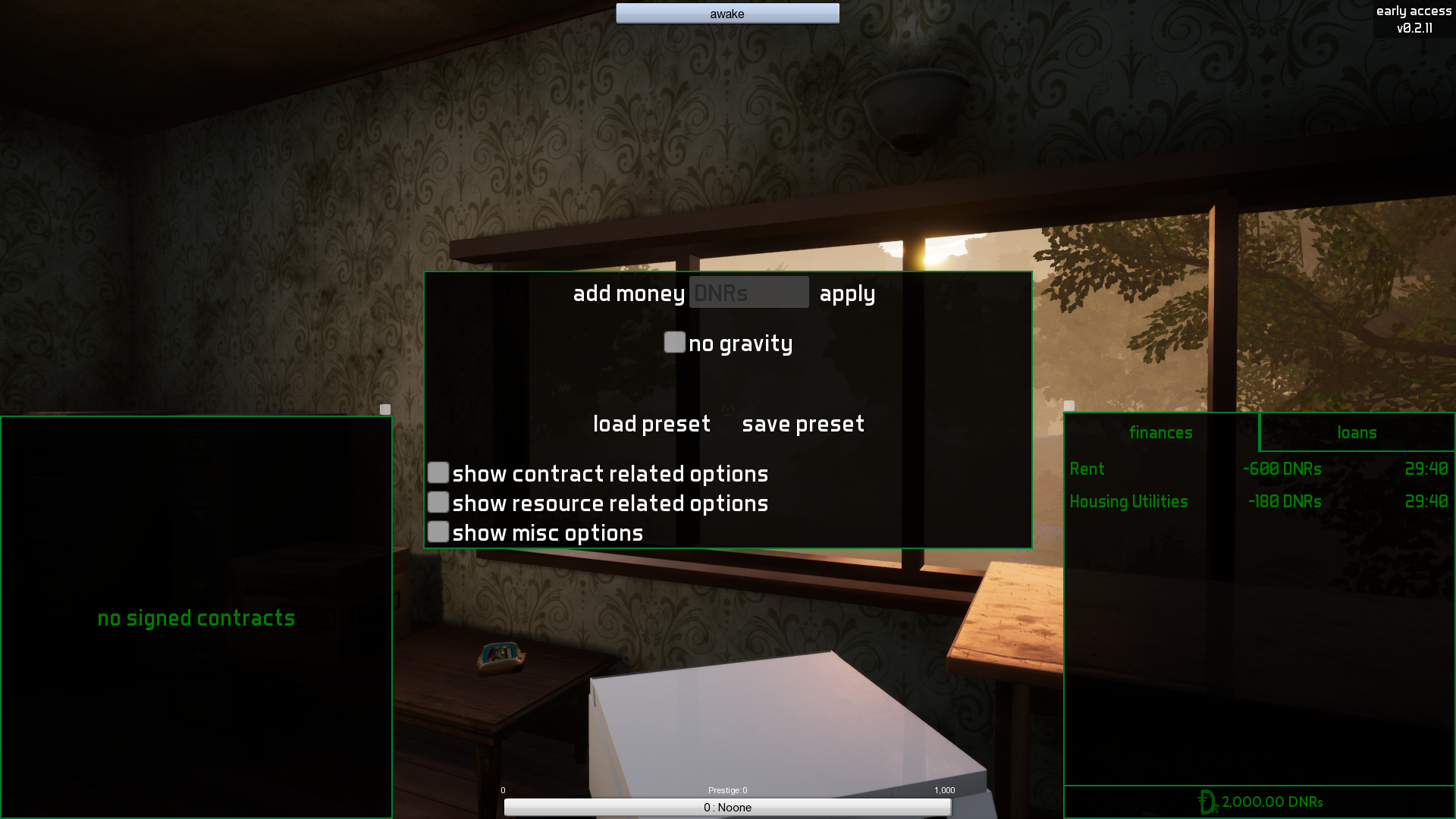 Unlimited money,

All contracts unlocked,
Access to many of the internal game parameters through the toggle UI,
Access to misc. parameters such as the length of a day,
Create your own difficulty and play at your own pace! These parameters can be assigned to presets which can be loaded and saved later on,
Use your custom difficulty presets the next time you're starting a new game,
Share your difficulties! The custom presets are assigned to save files so they can freely be shared between any fellow chemists.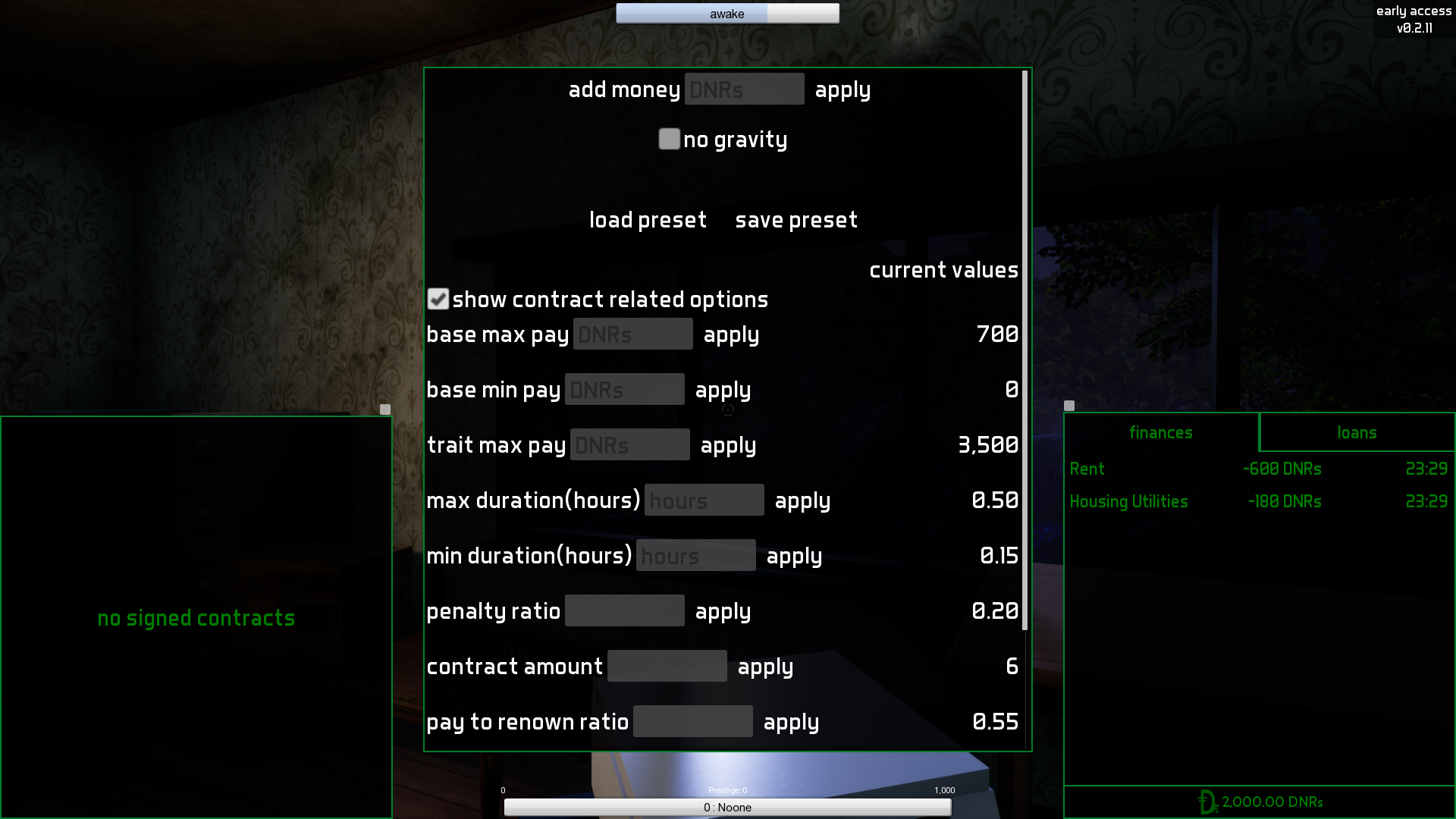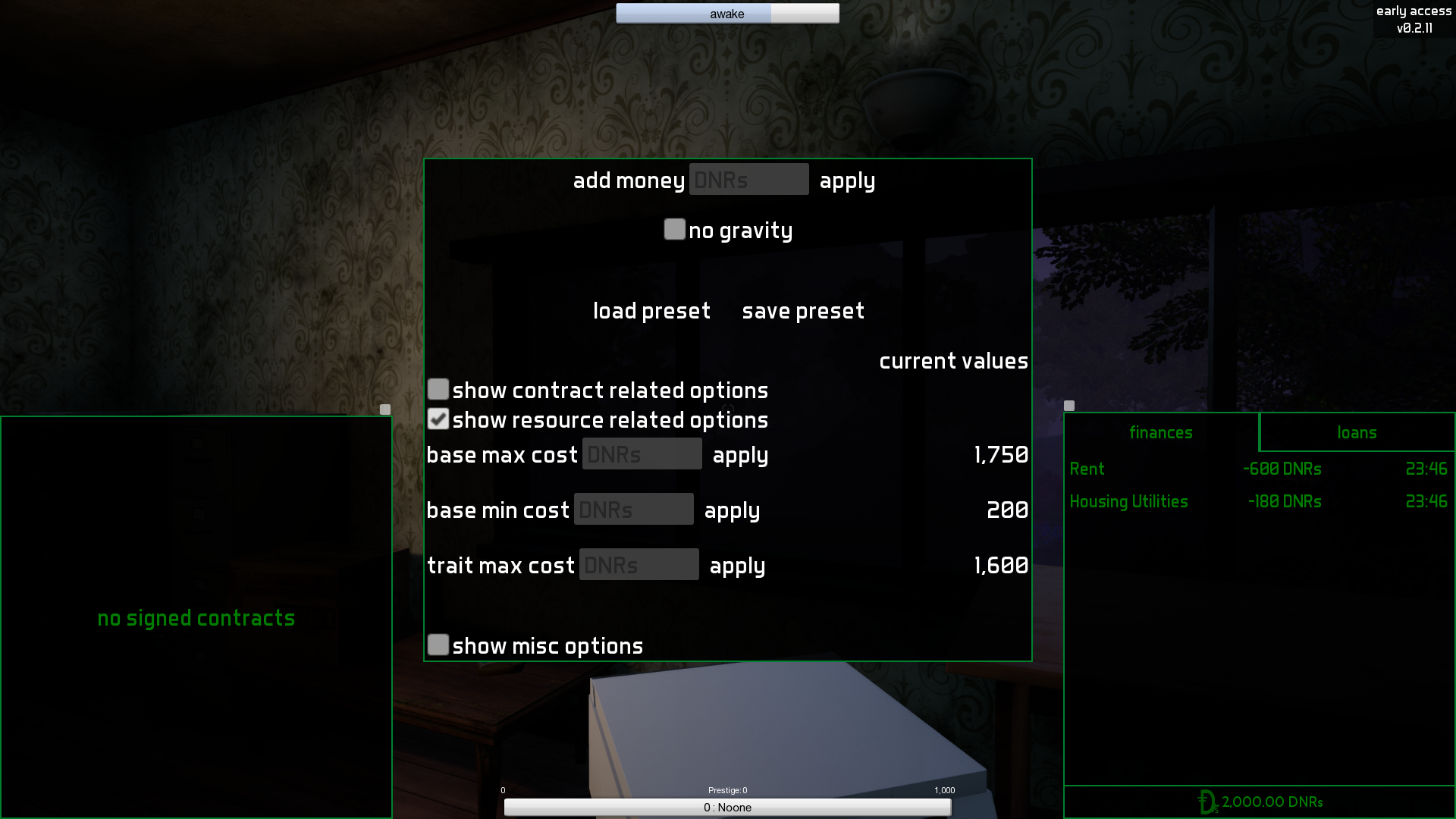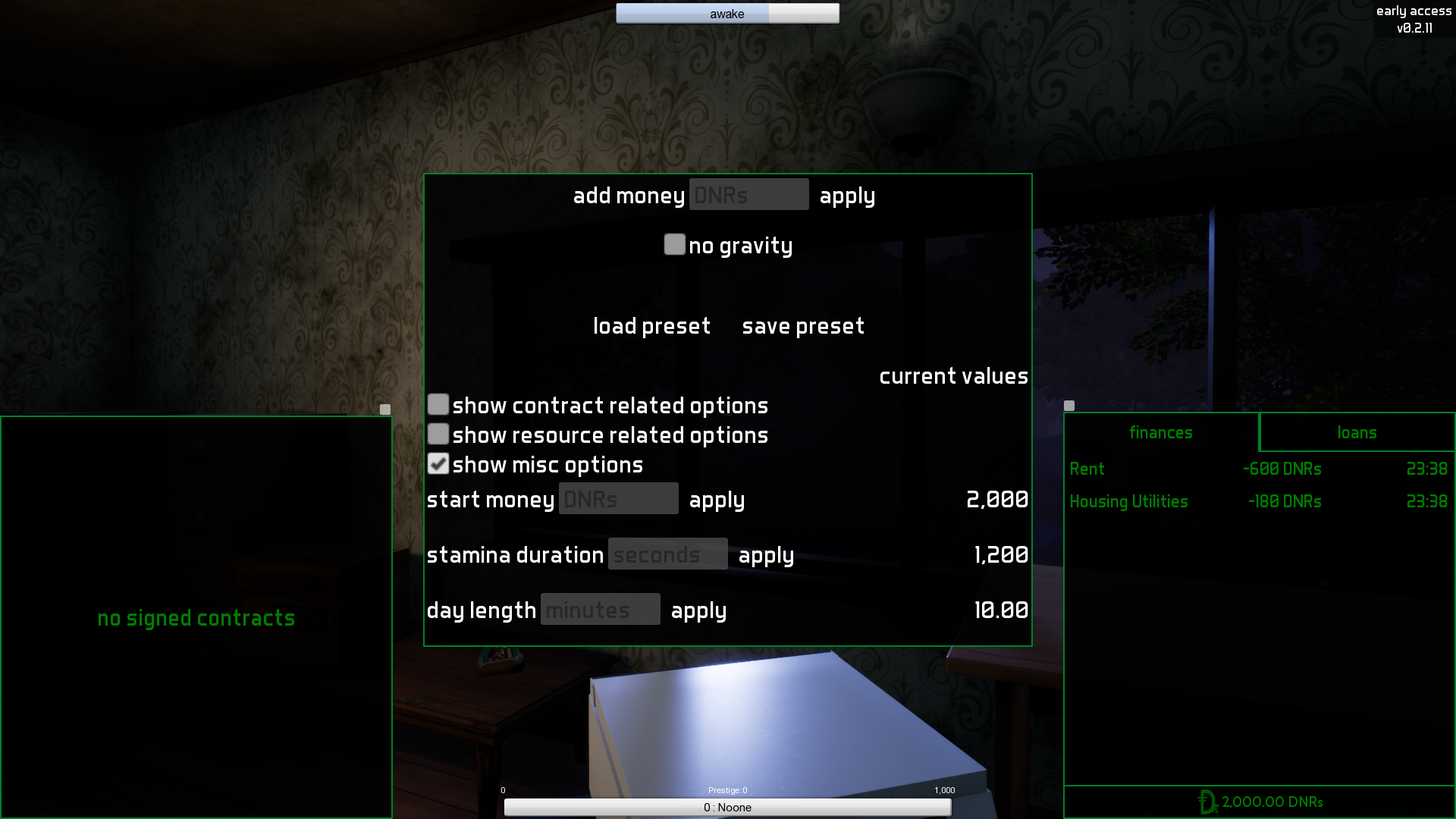 There are still lots of things that we can expose to the sandbox menu. Let us know what you'd like to see added to the list and we'll look into it!