Holy smokes, it's time for Mr. Fluffykins to go live. We wanted to let the community know that your feedback is unbelievably important to us, so please, hit us up with any and all issues that you face.

The game was scheduled to be released with three levels completed:
*Awesome Acres
*Crystal Caves
*Pirate Bay

But.....we ran like absolute machines, and we were able to include level four in the early access release:
*Wynterland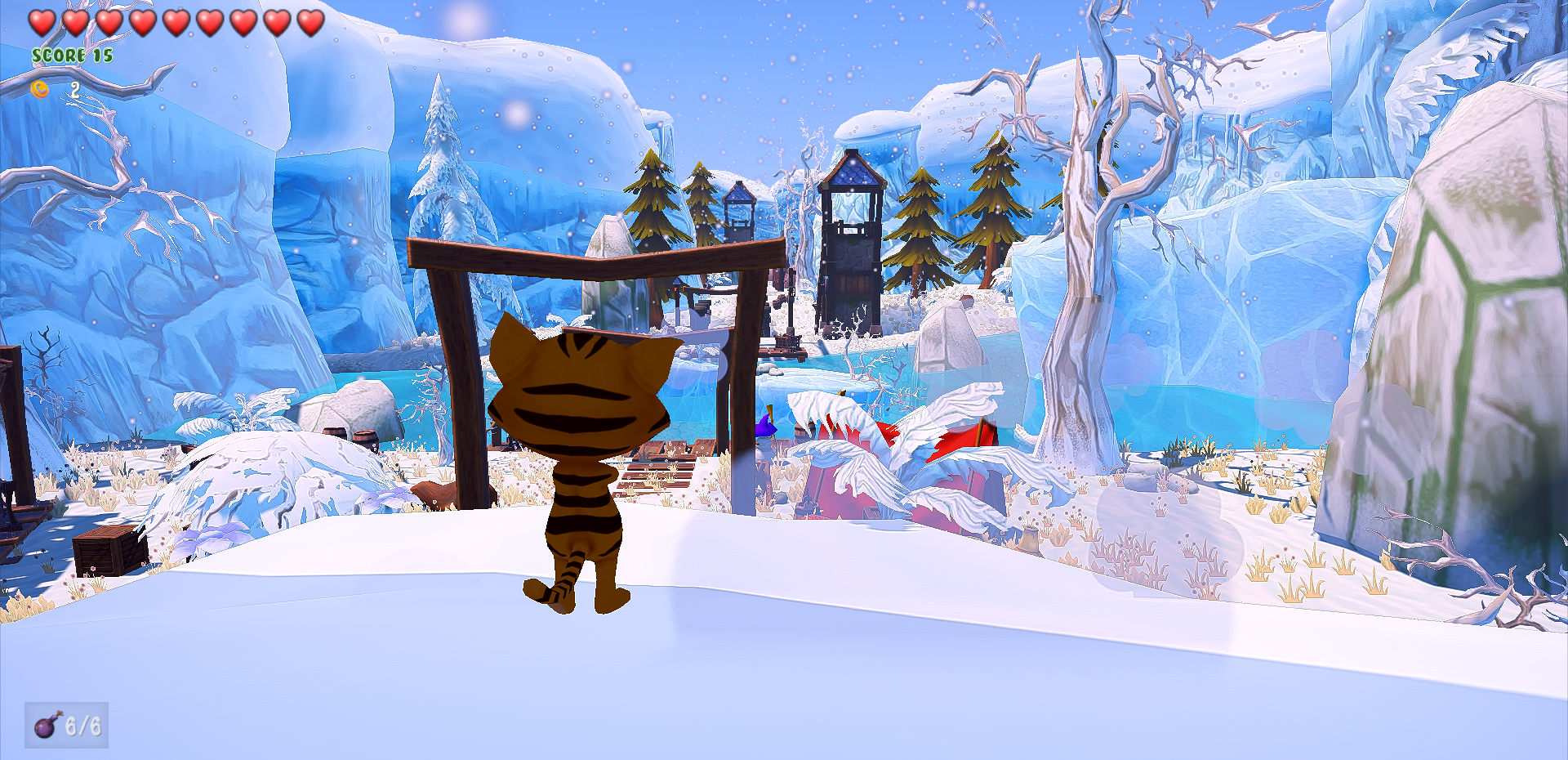 Also, a simple roadmap. The Adventures of Mr. Fluffykins is scheduled to have a total of six levels, with an average playtime of around one hour per level (level one is rather short, with an average playtime of 35 minutes or so). So, all in all, we expect the entire game to take around 5-6 hours to finish. As it stands, four of the six levels are completed, so there is a solid 3-3.5 hours of gameplay. The very next items on our "to do" list are:

* Completing the last two levels (Cowboy Canyon will be level 5)

* Addressing any and all bugs reports that we receive from the community

*Implementing new features/mechanics based on user feedback. Yes, the community means a lot to us, so if you think something is missing, and it would make a neat addition, we are more than willing to try and make it work if other players are interested in it as well.

*Steam achievements (we wanted to wait a little bit on these, until the majority of the game was completed, but the community can certainly give us some tips on great achievement ideas)

*Steam trading cards (this is the very last item on our to do list, but, no worries, we will get to them asap)

So, please, enjoy the game, and don't forget to GIVE US YOUR FEEDBACK!