Hello,
Here is the first recording, by Caglar Sahin, of the title music for The 7 Towers start screen. This is a rough take and Caglar has mentioned there are a few "dirty notes" here and there but I think it captures the mood. To hear more of Caglar's music check out: Soundcloud.com.
Hope you enjoy it in a somewhat somber way.
Also, I have done some more work on the Thorn Woods Area. This is where Bathoryn will fight the first sub-boss. Bathoryn will have to chop his way through thorn bushes and thorn beast minions in order to fight the main Thorn Beast Boss. Here is a short video of the the Thorn Beast Area where Bathoryn stands underneath a massive Thorn tree.
And some screen shots from the area.
Bathoryn cleaves the head of a Sicklegut.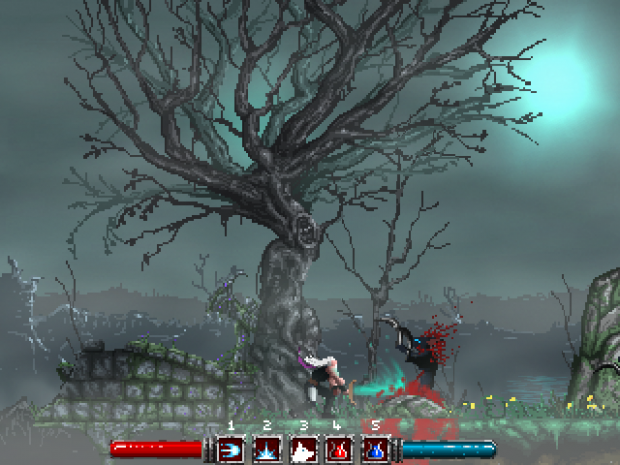 Bathoryn clears the thorn bushes.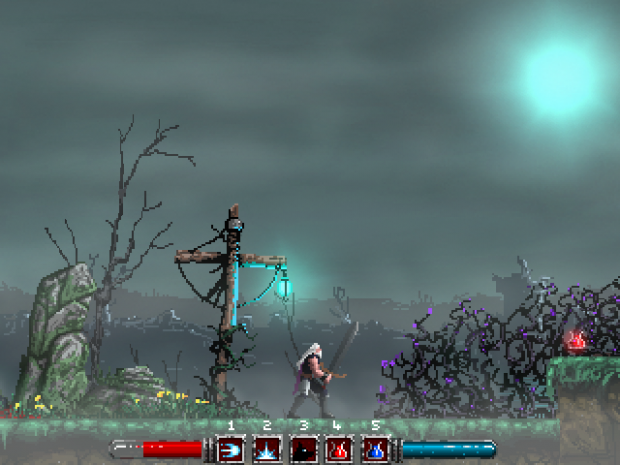 Bathoryn runs through the Thornwoods.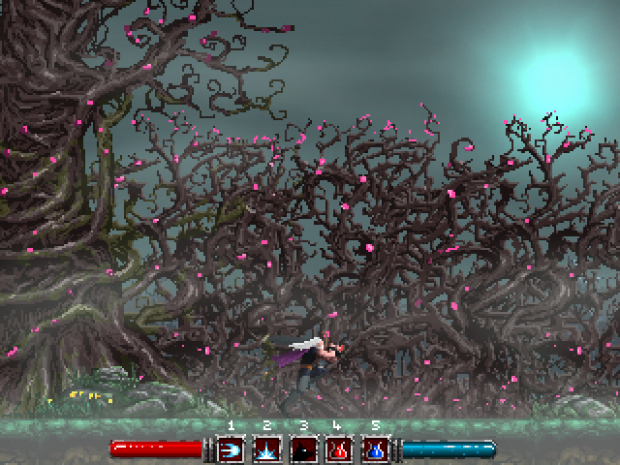 Hope you enjoy.
Thanks
Mrawolf