Hello,
Here is a new video of Bathoryn's first combat. This part serves as a tutorial to get the player used to the swing-time of the sword. It is a rough, first-draft video and Bathoryn uses only one attack. Additional attacks including low strikes, decapitations, thrusts, and a super-move are forthcoming.
As you can see towards the end of the video, Bathoryn moves into a new area. This area will contain the first sub-boss, the Thorn Beast, which will be my next focus. I will also continue to improve effects throughout the process.
Bathoryn enters the world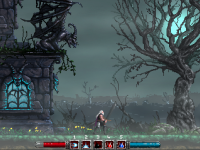 Lord Vroll sub boss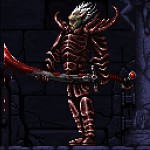 The skull pub.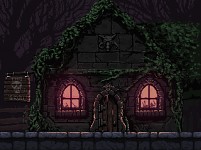 Thanks,
MrAwolf