We hit our Kickstarter target!

The fun continues, with PayPal backing available now on our website!
Thank you all again so much. We did it! Your support and enthusiasm means the TerraTech Kickstarter was a great success.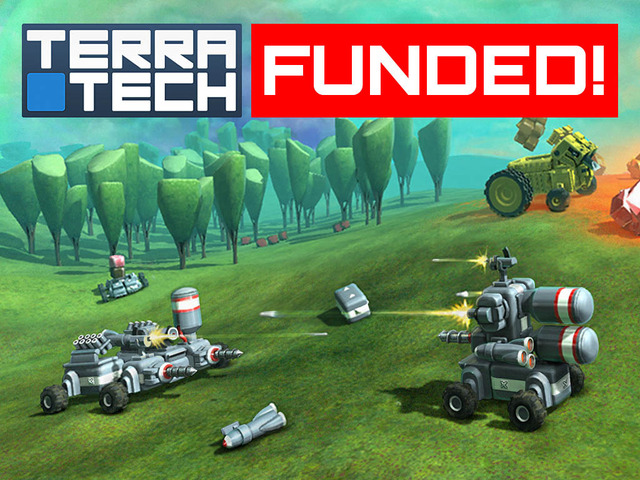 During our campaign we received a lot of requests from fans and backers for us to open-up to other payment methods outside Kickstarter. We didn't do this at the time, because we thought it might risk us missing our target, and if you don't hit the Kickstarter target, you don't get any money at all.
Now of course, we've hit our target! Therefore we have opened up the option to back TerraTech using PayPal at our Official Website. Up to August 10 2014, the Kickstarter rewards will be available to anybody who backs us on the website, including the Kickstarter Exclusive Rewards. So if you still want to increase your pledge, you can do so via this method and claim even more awesome rewards!
After August 10 2014, we will continue to accept pledges via the website, but the Kickstarter Exclusive Rewards will no-longer be available. Non-exclusive rewards will always be available to website backers.
In addition to accepting PayPal currently, we will be adding new payment methods soon.
Thanks again for your incredible support and stay tuned for more updates from the development team as we close in on the Backer Beta!
Follow us on Twitter
Like us on Facebook