Terraform is a turn based puzzle game where you Terraform planets to reach specific goals. It is currently available on Google Play!
Since many people were a bit disappointed with the limited number of free levels I made the decision to release the first map pack for free so instead of 30 free levels you can now play around 80 free levels, that should take you at least an hour of free play.
Last week terraform got two updates in quick succession here are the changes that these updates made:
*Update 1.2.5* 2014-03-02
NOW HAS 80 FREE LEVELS! (instead of 30)
12 new maps in the third map pack! (more coming soon)
Added twitter share button after completing a planet
Third map pack unlocked (although still incomplete!)
Third map pack is free for those who purchased the University map pack!
*Update 1.1.30* 2014-02-25
Larger font size where possible
New water effect
New lava effect
New wind meter
New "advanced fluids" option
Changed behavior of back button
Smoothed out hurricane movement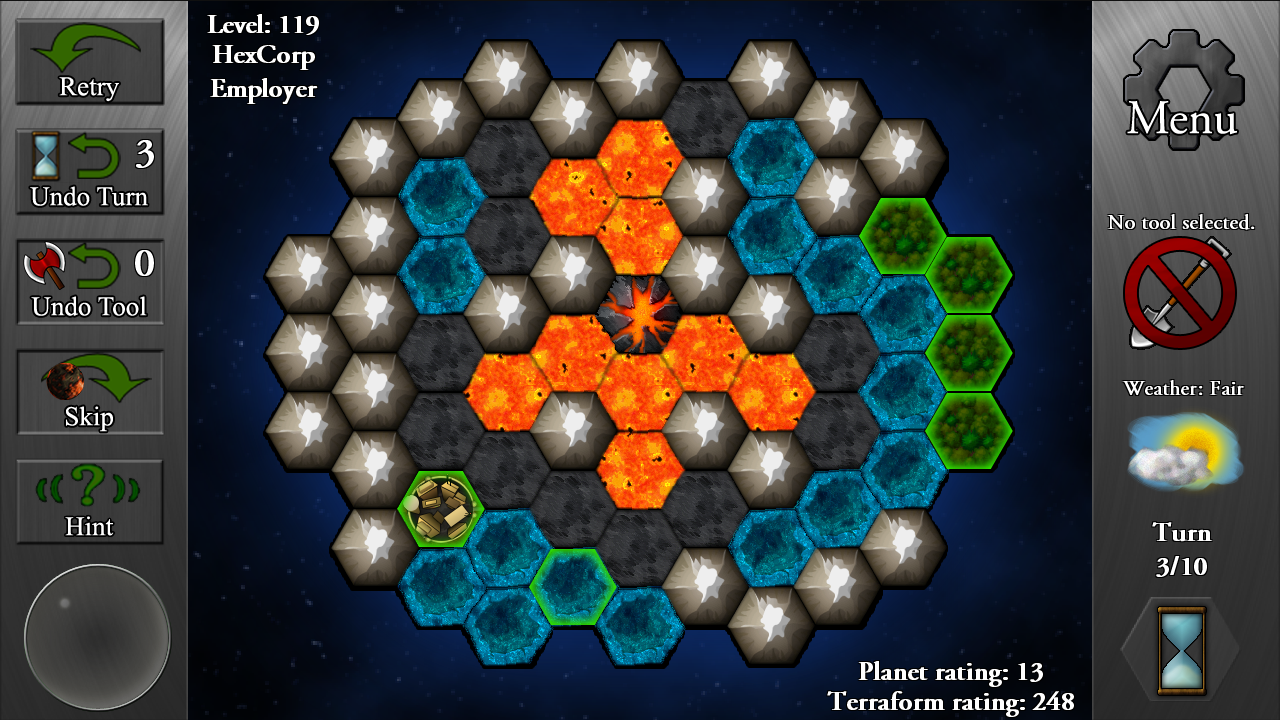 After that you can purchase the rest of the maps in 2 different packs $1.49 each. They both contain 75 levels but the last one is still unfinished. Only a few are available at the moment, with more coming every other week or so.
Be sure to check it out on Google Play.
Thanks!
/Jonas Holgersson
Holgersson Entertainment