Introduction
Hello everyone!
This week we have continued to work on the final assets for the game, this time we've been working on the exterior part of the vineyard, where you can interact with the grapevines, recharge your water container in the nearby lake, and ship your wine bottles in the truck.
Progress
This is a preview of the vineyard exterior!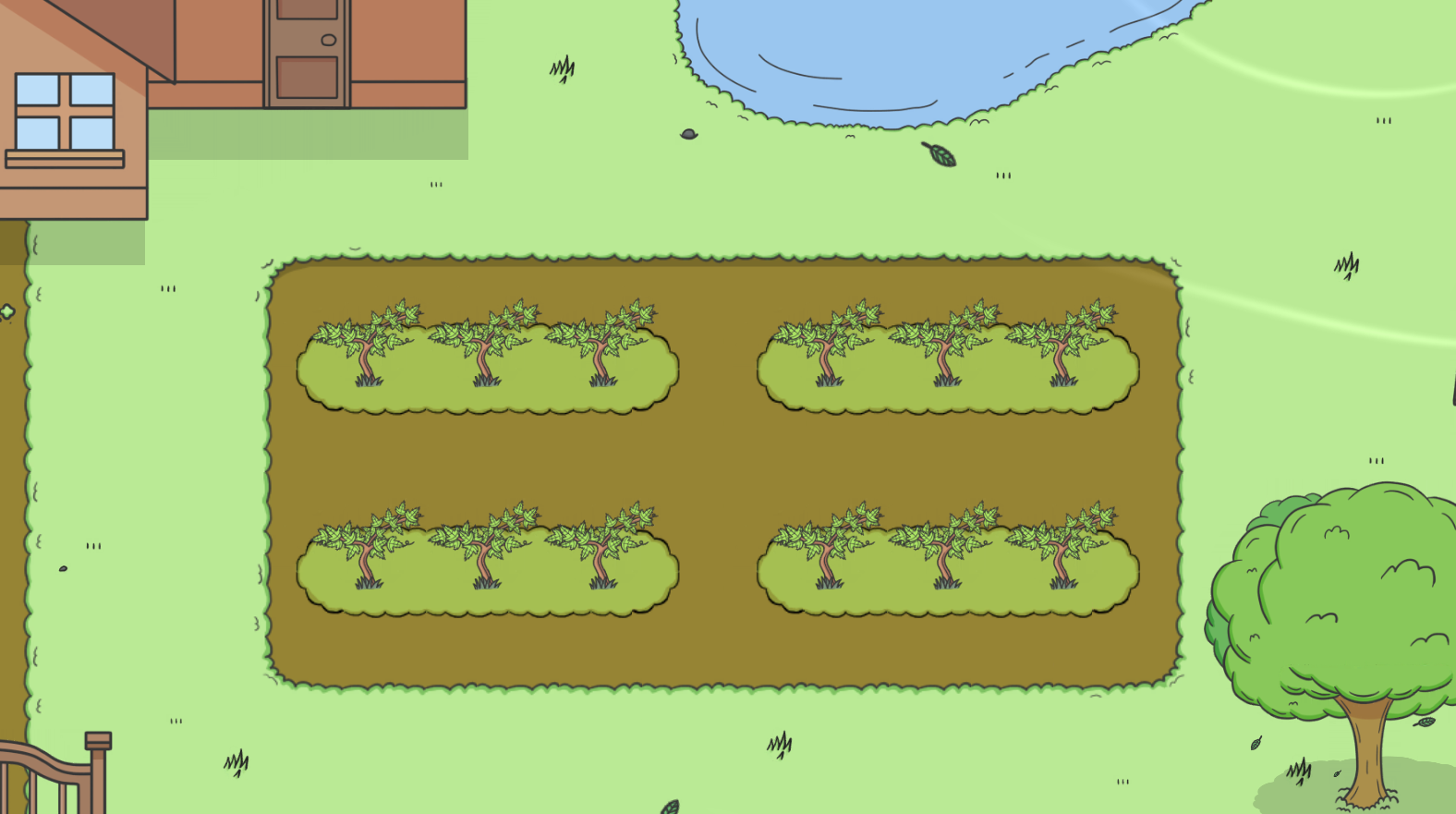 Here you can see the assets used in the vineyard, there are still some assets that need to be made, so this spritesheet isn't fully optimized yet.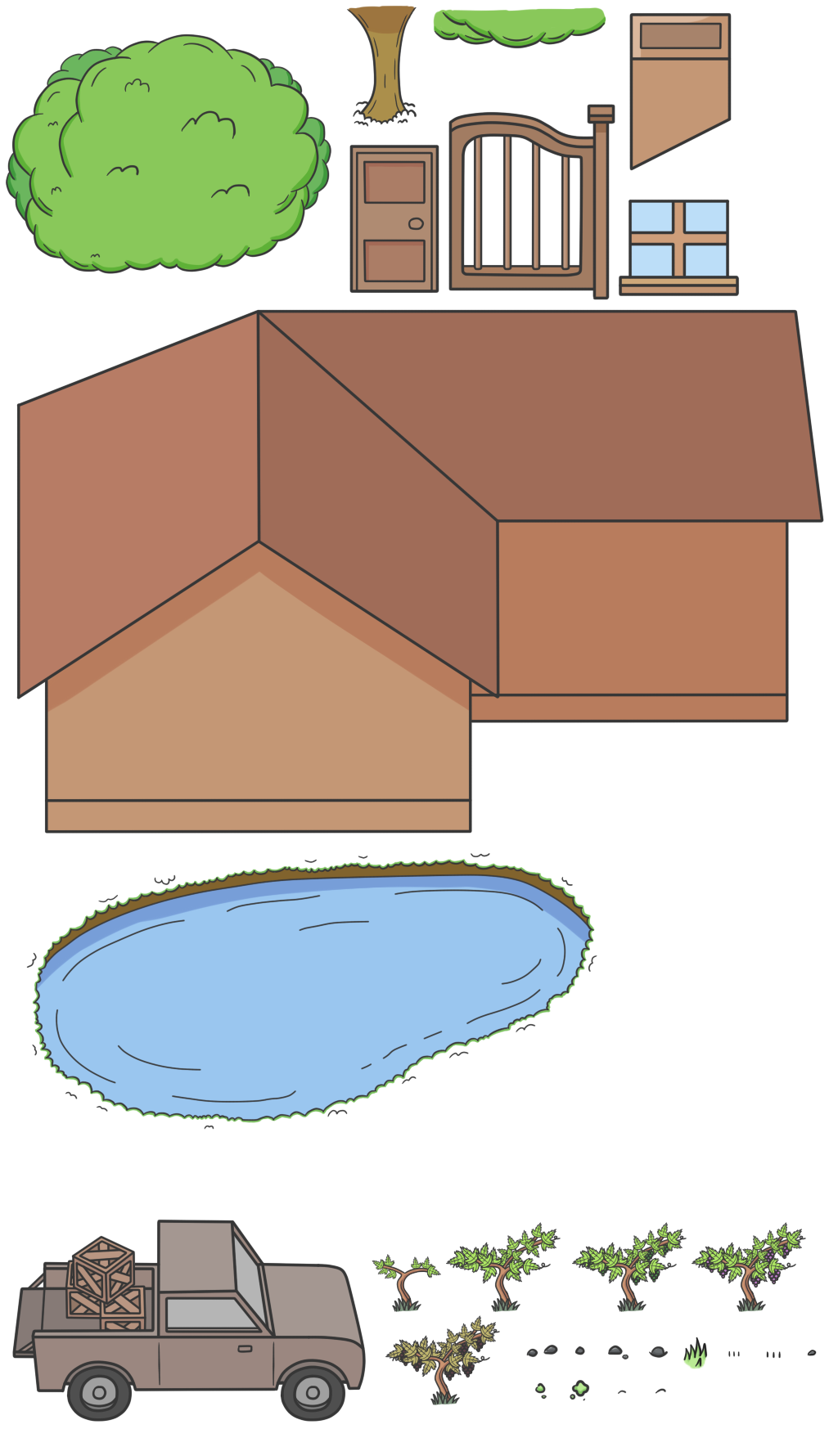 And here is the updated tileset for the exterior!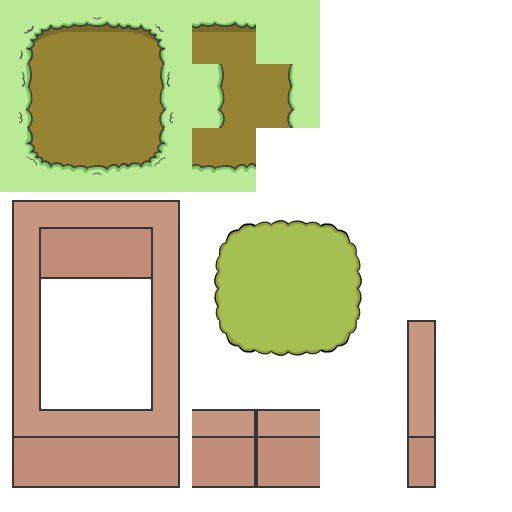 We are currently playing around with things like leaves flying across the screen, leaving a wind trail behind them, and trees swaying with the wind!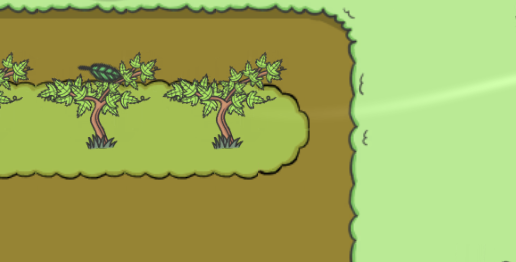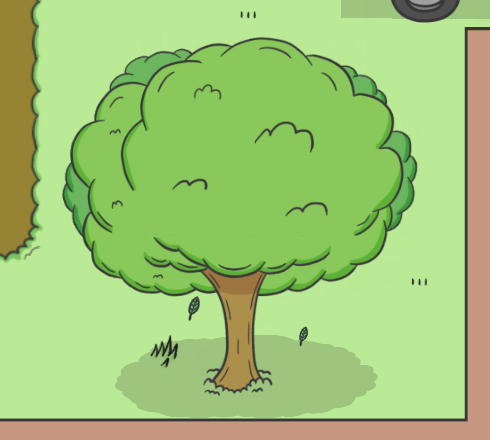 Conclusion
We are getting close to finishing up the environment of the game, after that we will work on the character, and the UI of the game.
Thanks for keeping up with our project, we will continue to keep everyone up to date!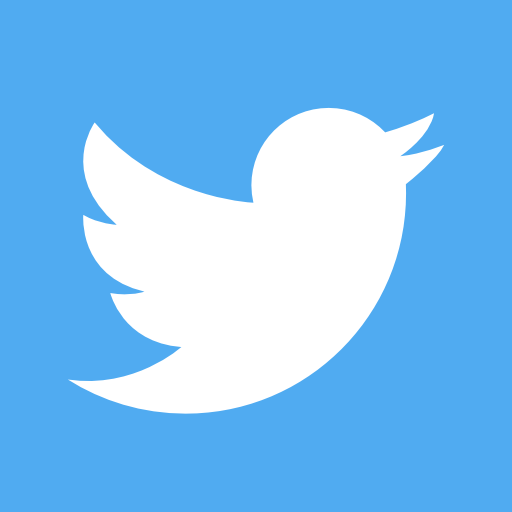 Follow our Twitter page where we post updates of the state of our game more frequently.
Thank you for your time!
Bino Studios