After a month of silence due to personal stress, the project Sword & Scroll is right back on its tracks! I originally intended to release this build about a month ago but better now than never.
Now, lets directly get to the most important part of this news post. Here you can grab the Alpha Release v1.0.3 for the PC:

The mobile version can be obtained from here or following the QRcode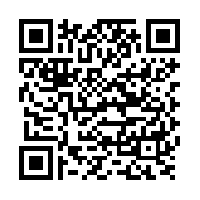 What does this release cover?
This release basically covers the features presented in the previous news posts with a lot of bugfixing (but still a further LOT of bugfixing to be done). Multiplayer is supported, you can connect via IP or just join a public game hosted by the server. The core mechanics of the game are implemented but balance is missing and so on.
I have a cool idea, found a bug or would like to see a specific feature
If you want to influence the development process, the best thing is to fill out a ticket at my bugtracker. Any help and feedback is welcome!
Roadmap
So what's the future plan with Sword & Scroll? For now my key goals are twofold
Stability. The game should no longer crash, multiplayer should be stable, all mechanics should work as intended and so on.
Balance. Currently the balance is just made up by assigning arbirtrary values to everything, this is of course not the goal state and leads to unfun gameplay. Fixing this is also a main goal.
There are of course other important goals such as fixing the art (I am currently uncertain regarding my plans here as I am considering to search for an artist due to my own artistic limitations), and so on.