Whats the point of a development blog if we don't chronicle all that's been going on. So to fill in the gaps of what's been going on in that month long silence we are going to rewind and start at week one with this mini series blog special.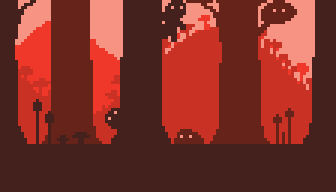 The first major event to fill the timeline in development gap was that Genel had a martial arts tournament to attend in Orlando. The event was suppose to be streamed live, unfortunately the internet in the hotel could barely run youtube videos let alone stream videos at a decent quality.
Fortunately plenty of footage was taken and a 5 min montage was made of the entire trip. (If you wanna skip the intro and go straight to the good bits skip to the 2:00 min mark)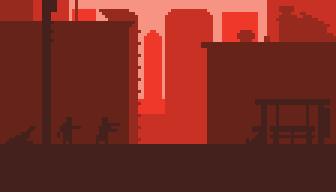 While Ninjas were vying for control of central Florida there was another threat brewing in the south west. Little did our fearless developers, but while Genel was fighting Ninjas Garrett was left home to face the impending Zombie-Apocalypse.
While Garrett's bravely fought against the Zombie horde waiting for Genel to return, his girlfriend unfortunately was plagued by the virus. With his love one fallen and his family dead, Garrett had nothing to live for. Garrett was forced to join the almighty Zombie Horde.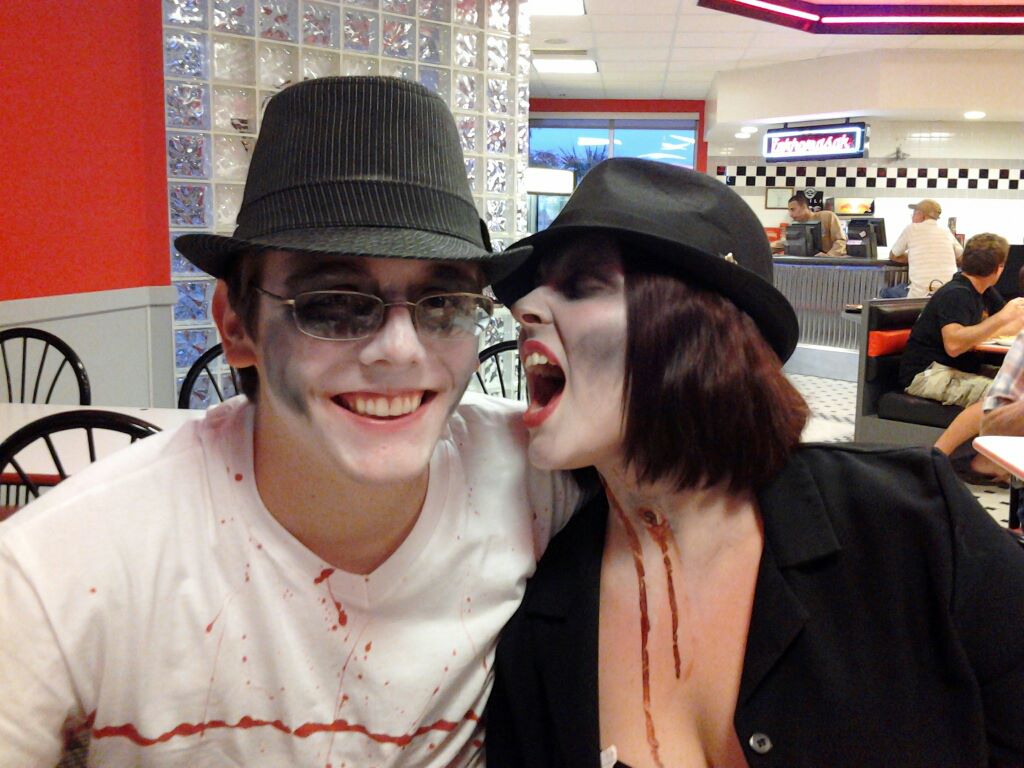 Upon returning home Genel had seen all his friends and family stricken with the plague. While his fight was valiant and fierce his willpower was broken and defeated. The government now quarantined the city there was no where he could run to. Vowing to find the cure he gave into the plague hoping to control the brainless beast once infected.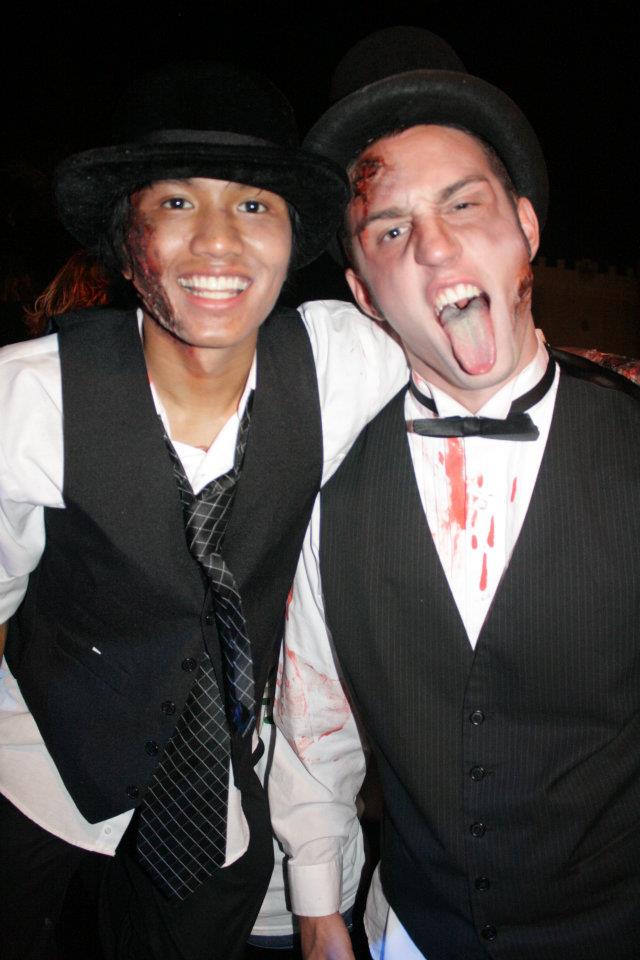 With both our heroes in a grim situations it looked like Alpha 12 would never be released. Even more bleak was the fate of the game itself. With Ugurcan in Turkey would he even hear word of the Zombie outbreak in Fort Myers? Would our faithful bard realize that the update had been two weeks late already? But most importantly who would take care of the thousands of homeless pigs waiting to be adopted!?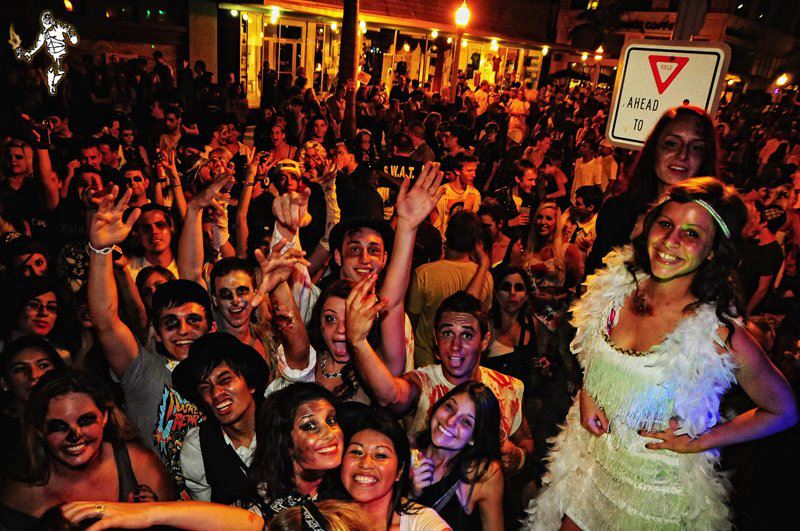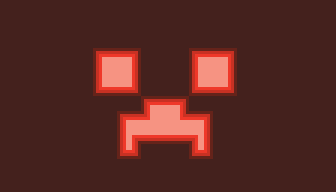 Things were looking pretty grim for our young heroes. It seemed like all was lost and there and the fate of the world lost to the impending Zombie horde. Well luckily to some clever (lazy) writing and the use of a plot device known as deux ex machina, Notch saves the day.
Notch was flown over from Sweden by our wonderful government, and through the use of Minecraft was able to turn brainless/brain-hungry Zombies into functional human beings.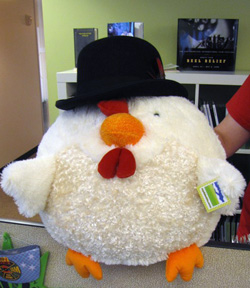 With our wonderful developers back in action and with a hunger for burgers and fries the set off to release Alpha 12 to the public. With all the time that has passed they needed to go into overtime. They were on a mission not only to to work on releasing Alpha 12 but also getting Alpha 13 done just before months end (and just in time for Halloween)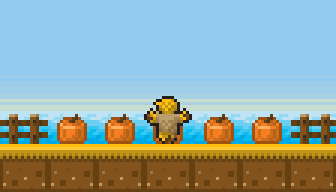 -Added New mob "PumpkidLantern"
-Added New consumable "Candy"
-Added We've made a system to hold mobs as items and place them down in the map. This comes with -PumpkidLantern being craftable.
-Added New randomly spawning area "The Pumpkin Patch".
-Added New tile "fence"
-Changed All dwarfs have every job.
-Fixed Issues with dwarf Path-finding and AI that cause non-moving dwarfs.

-Candy?
Before we end this ghoulish news post, we have a few wise words of things to come.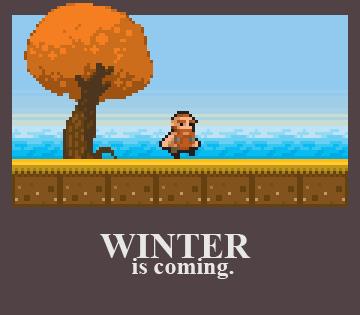 Happy Halloween Everyone! (Valve Time)
As always don't forget to follow us on Twitter, Facebook, Desura, IndieDB, Blogger, and Steam! You can now subscribe to our Pixel Pushers Podcast on iTunes!