Hello Folks,
We want to share a little of our progress with you, so here is a brief overview:
1. Our Building mechanic works !
You now can place Buildings like Barricades (..) on the ground, In building phase the
Building Ui opens and you can direct the location with the normal player movement,
and even change the rotation.
If you can place it at a spot, it will look green, if you cant, it will look red through shaders.
When it is placed, it will have intervals until its fully build, so you can start building and come
back later to finish. The mesh changes through % done, so we can make the building "grow" in
the process.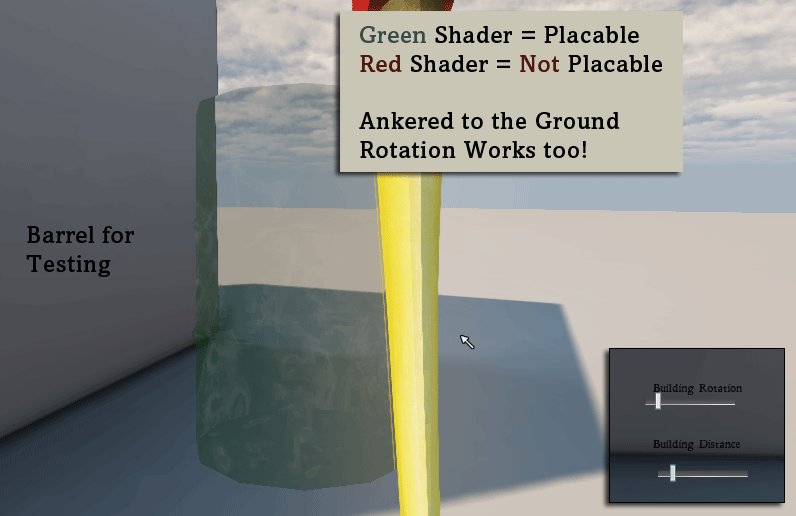 Here is the early building Ui where you select your buildings.
It shows 3 at a time, and you can scroll down and up.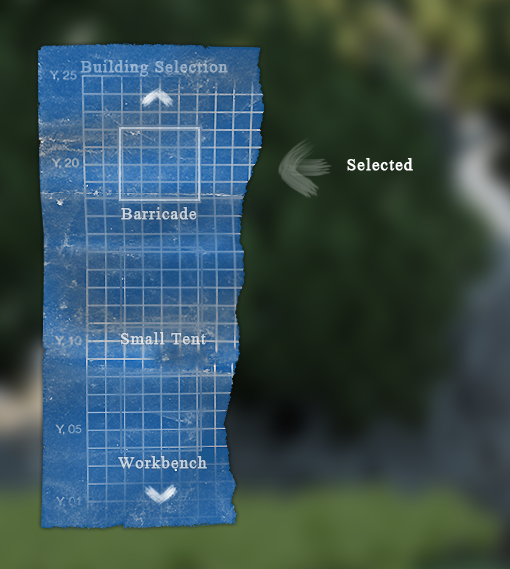 There are no Icons yet in case you wonder.
2. The inventory now works
You can select items and use them, you can change the list from general items to weapons
It needs some work still.
3. Weapon slots now work
You can assign a weapon from the inventory and assign them to one of 3 weapon slots,
for fast switching. Select Weapon, Select one of 3 Slot icons, Click "Assign Weapon to slot" and Done!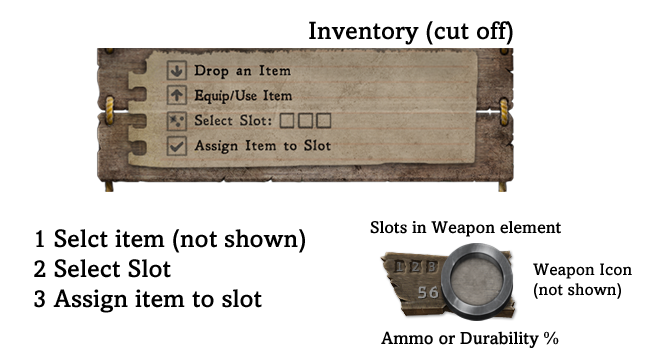 4. The watch is now usably ingame
The flash interface needs a new design but it works.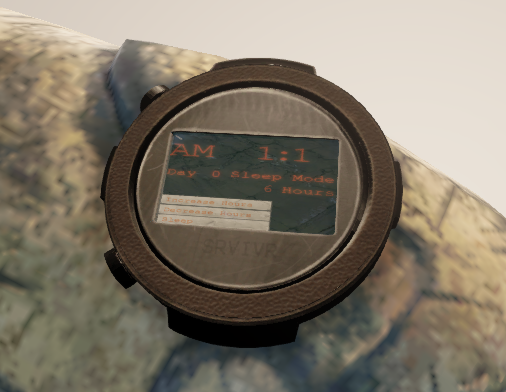 5. The Sketchpad
We got a new model for it now, but it needs revisitioning still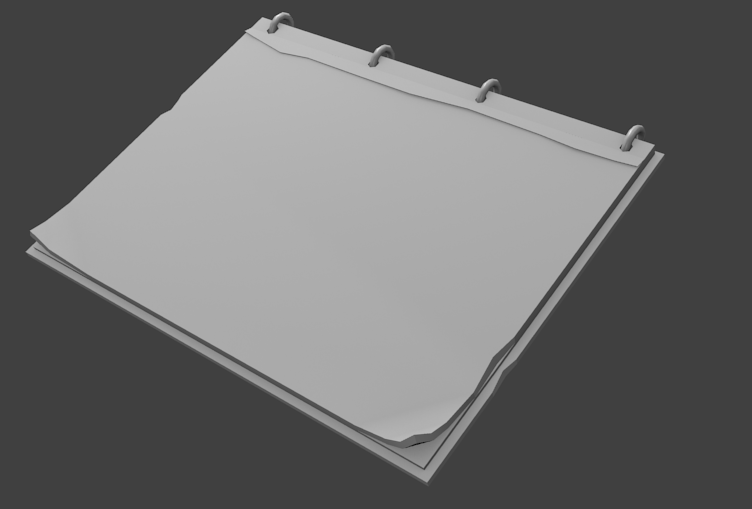 6. Talent Trees and Specializations
The Code for these, and other things is now there in its basic state, and
everything is ready for implementing them!
7. A lot of Code improvements
A lot of improvement on many many things has been done
8. Work on the Map
We started building our 2 first Semi-Worlds, the one is more Tropical and the other
more Forest and Mountain-like.
The basic geometry is there, and texturing has begun. Now we add more and more to
the maps until they are at a presentable state.
Here is a very early preview of the second one: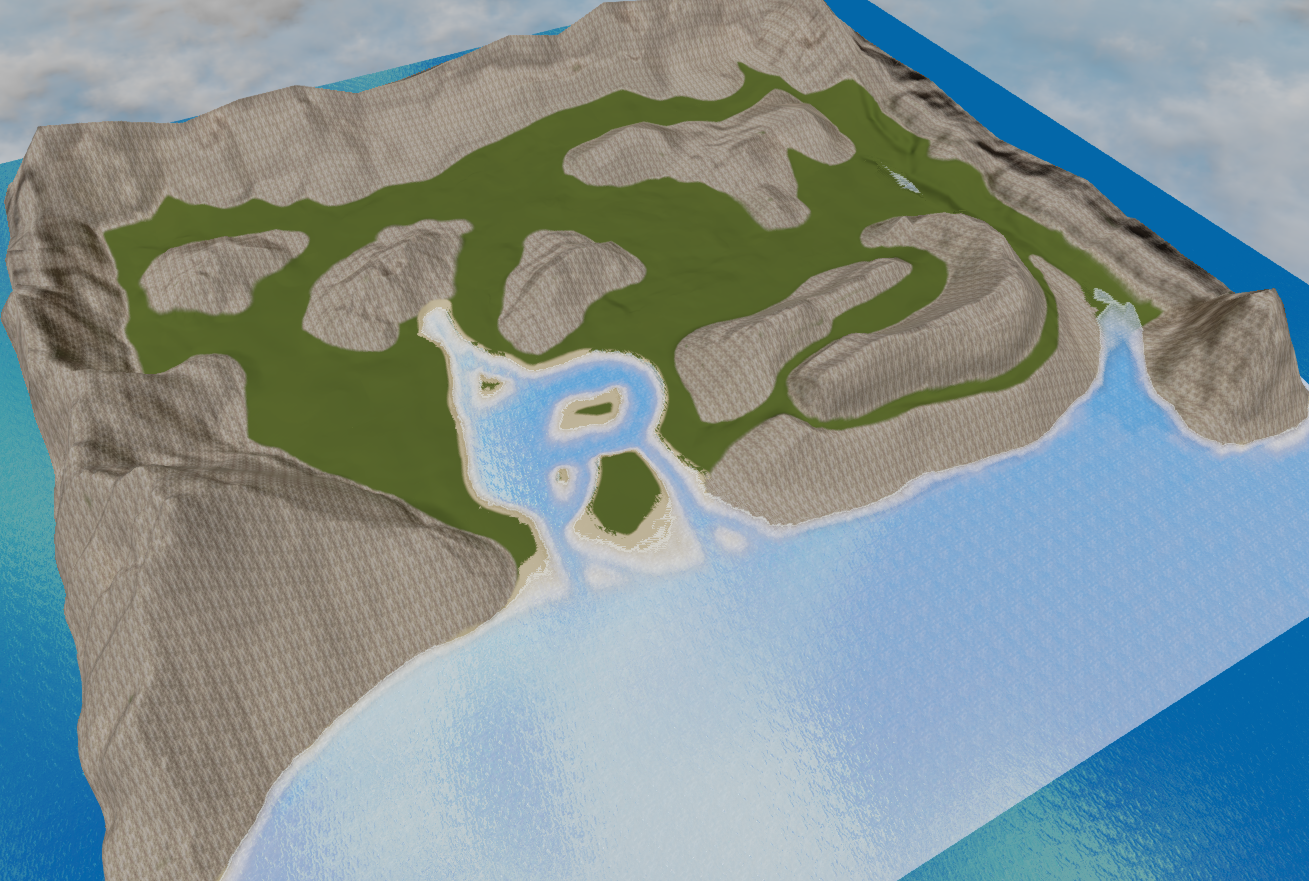 9. Landscape Meshes
We are now starting building more and more meshes for the World.
Here are some Stones by Greg Favre who is working with us now too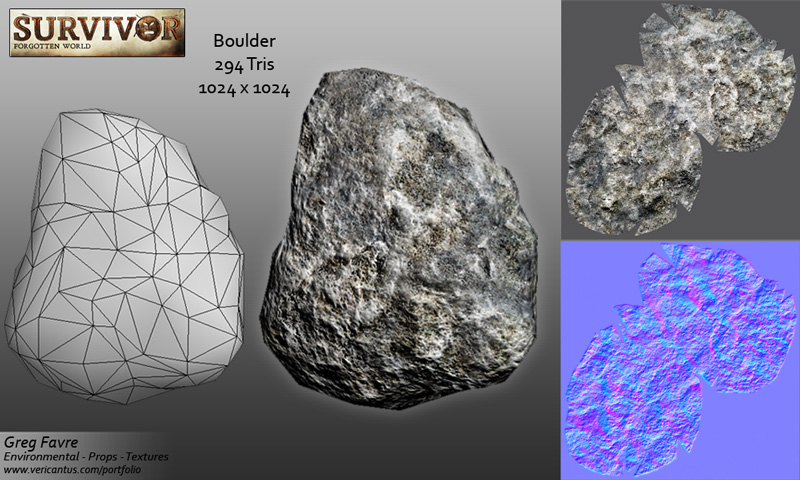 10. The Fire Axe
The fire axe is in a pretty advanced state now and already ingame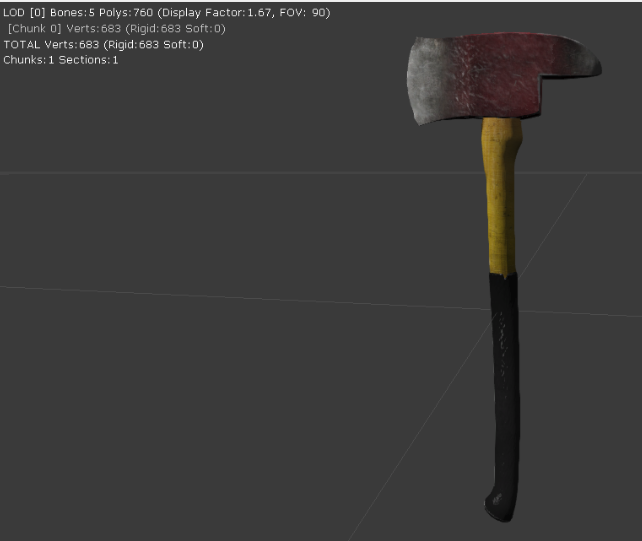 11. Concept Art
Angelo put another nice piece out, here a Wolf, one of the main enemies in the game.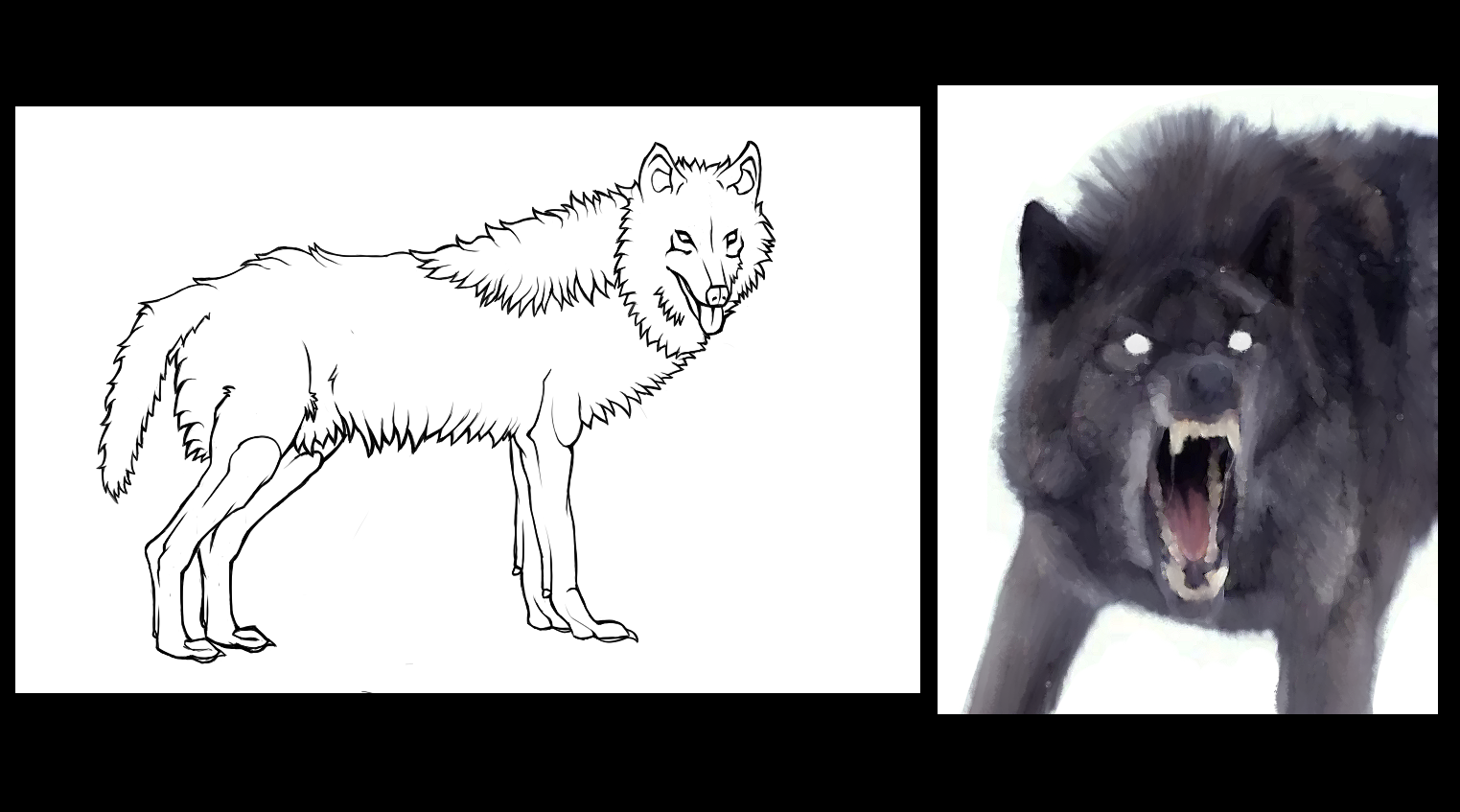 Ok guys, thanks for looking in here ! Stay tuned for more updates.
Also :
WE NEED TALENTED AND MOTIVATED MEMBERS! TELL YOUR FRENDS !
Level Designers, Modelers / Prop Artist, Texture Artists, Animators and others, just write us!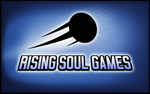 Link to game: Indiedb.com