Hello watchers and by-passers!
We put a lot of work into the game interface and it is nearly done now - We now started implementing it into the game, and it seems to work quite well so far!
Here are some screen-shots for you to see:
First, the new and revisited Tooltip frame; It will handle all kinds of descriptions and will pop out by hovering over an item in your inventory or in your Journal.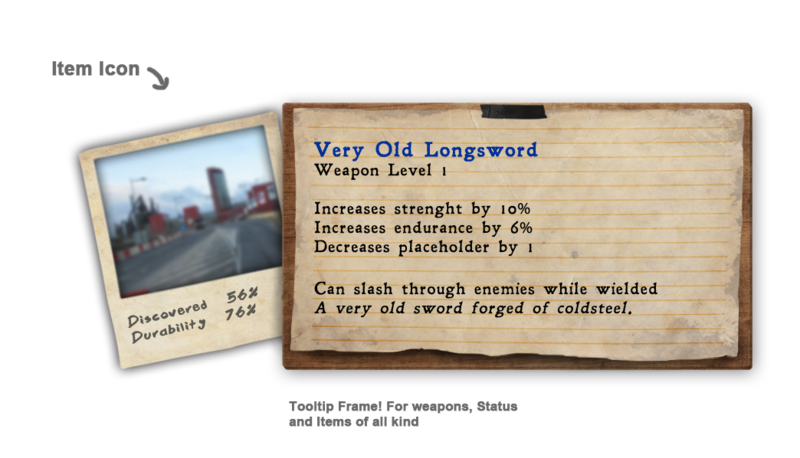 The Text is only a preview how It could look, and some minor things will change to the better, but its mainly done. (not actual ingame size)
Here is a little preview of the Parts of the Ui we already implemented: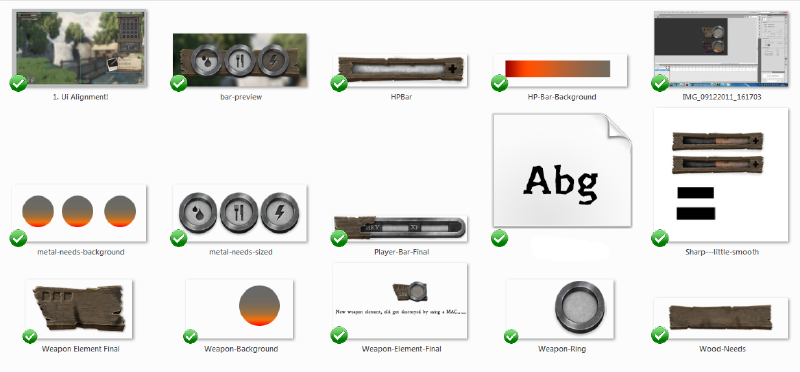 Media.moddb.com(If you care to take a closer look)
Here is a preview of how Shrike worked with the elements:
All the Elements are done in Photoshop and Alvaro codes the Bars and the Letters in Flash so they work together. To get a brief overview how a Frame with a coded bar looks, here is a a picture:


That hammer icon is only a placeholder.
So and finally, we got a good part of the Interface in the game!Not everything is aligned right yet and we will still experiment with the bar colours , but here is it: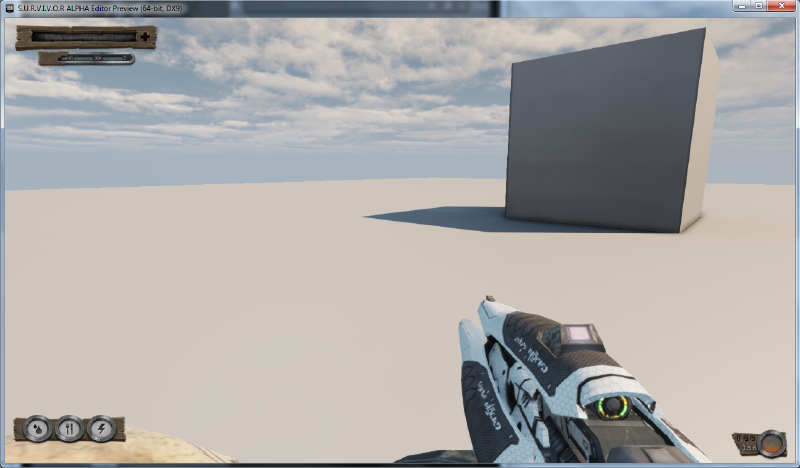 Media.moddb.com
We will now import the endurance frame, make the alignments of the frames and the fonts right, get the code done, and the start with the inventory. The final interface except the Journal which will be 3D in Scaleform with the talent trees and the crafting etc will be shown shortly
Also the working on the map has begun so stay tuned!