Tom Hedley at Thirteen1 gave us a glowing hands-on preview a few days ago which you can find here :
Supreme League of Patriots Hands-On Preview
A couple of quotes I was really happy with :
"Purple Patriots' main attribute is its colourful, standout aesthetics. The Pixar like graphics and rainbow bright colours are creatively used, setting a playful tone for the gameplay to grow into."
"An original storyline, compelling character personalities and a great sense of humour mean Patriots has what it takes to be an indie darling"
On the flip side, he did find some of the puzzles frustrating :
"The puzzles are shaping up to be a genuine challenge too, though a few teeter on the edge of frustration at times – especially when you blame yourself for being so stupid for not" - I've cut that quote before the puzzle spoiler but feel free to read the article to see what he found annoying.
I'm now reworking that puzzle to provide an alternative solution and a more concrete hint on what you need to do. It's always nice to hear that people enjoy the game but the most useful part of hands-on previews is that you get precious feedback on the puzzles. Tweaking the hints and solutions to ensure that they're puzzling and yet not frustrating is absolutely vital to ensuring that the game remains fun.
Now I realise that linking to a hands-on preview without getting closer to a gameplay video for you guys would be a bit cruel, so here's a screenshot from the in-progress special scene I've created especially to preview the gameplay and the satirical humour.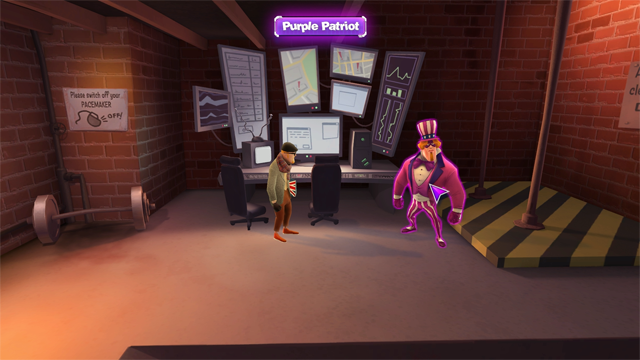 The script and voice acting for the gameplay video are now more or less complete. I still have to add music and sound effects and then get some feedback from the rest of the team before making it available here. It's about fifteen minutes long, so those of you who - rightly - feel that the lack of gameplay footage so far has let you down, will hopefully have something to get their teeth into.