Today I want to show you some progress over the last month. I'm starting to wrap up art assets and everything else for the release of a pre-alpha trailer (well, more like a vertical slice of the game) and a DEMO! Very close to completion now, so keep an eye out for the announcement.
Meanwhile, here's what's new!
Working on the opening sequence for the trailer (it's missing the soundtrack and a cool robot voice):
Ship is pretty much completed, as well as the weapons. In Supersolar players can swap weapons on-the-fly from the 5 different hardpoints. The center one is special for ultra-high powered guns that deal devastating damage.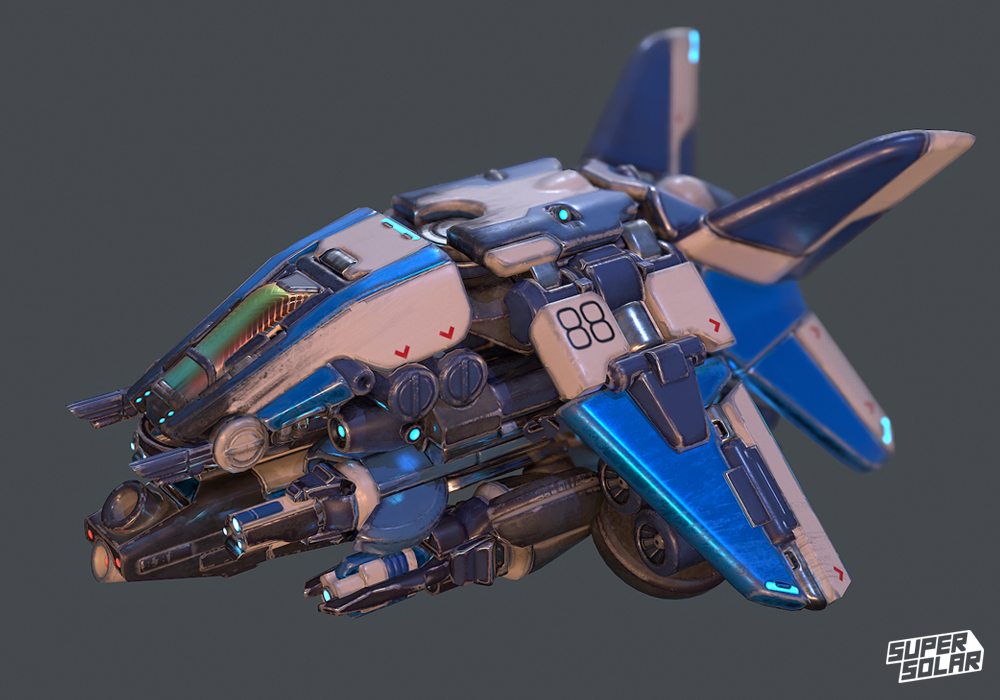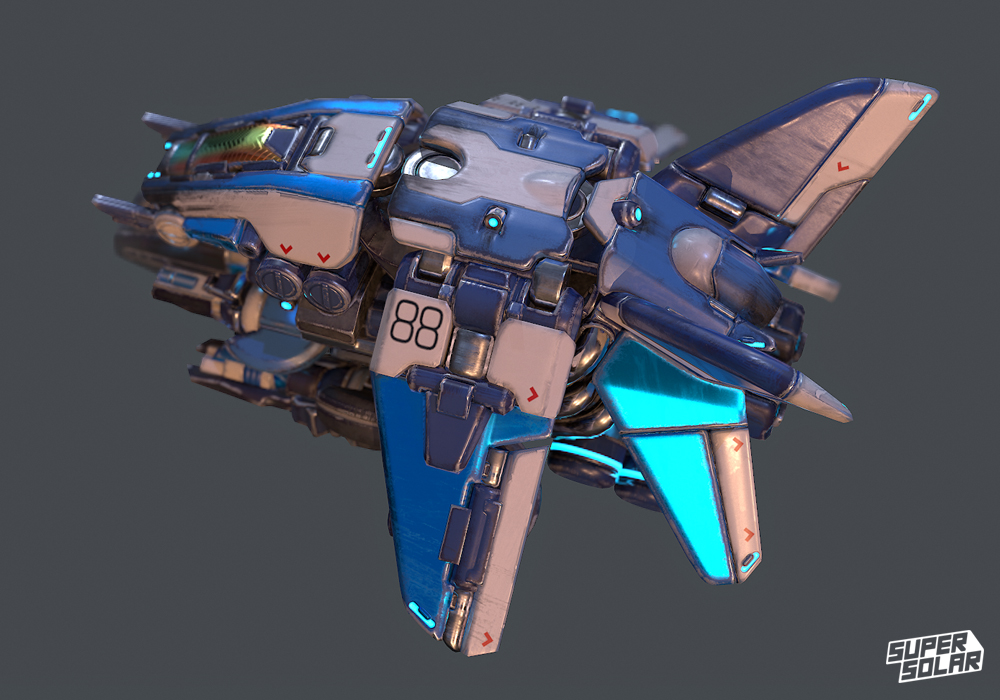 Players will be able to choose different color schemes (and skins) for the ship. It's all about customization! We have a shark-themed one in the works.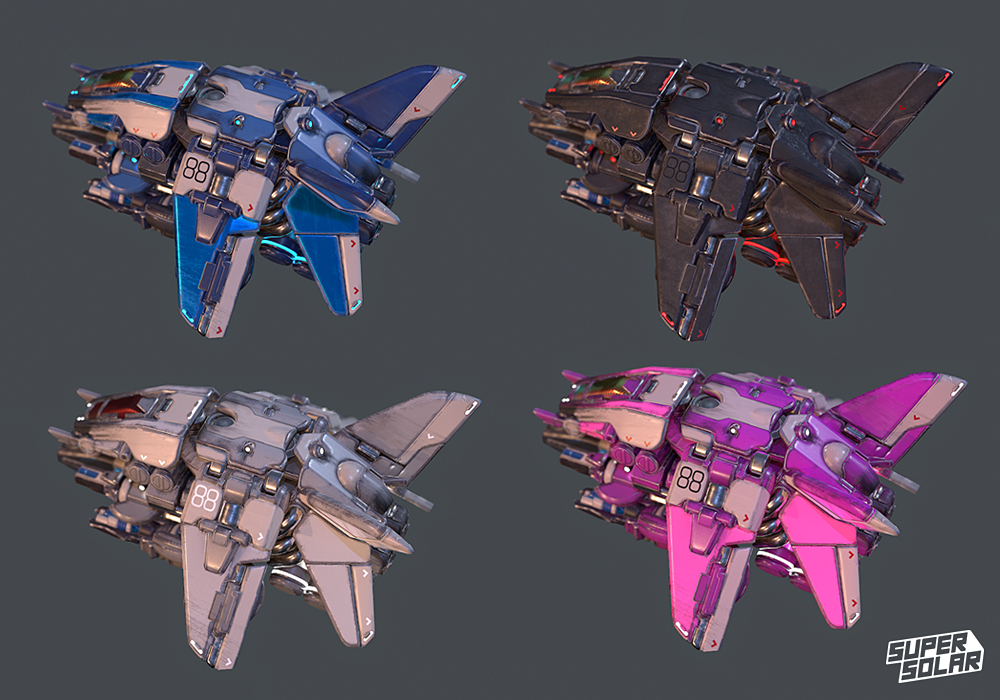 Working on some hologram tutorial texts. These will be present in the demo and will present the basics of the controls (they're pretty simple anyway). The demo will be more like a playground where players can pilot the ship and blast drones.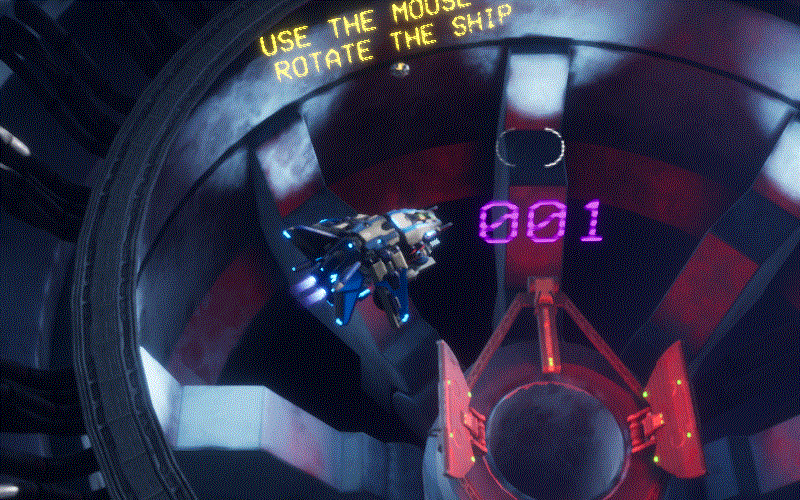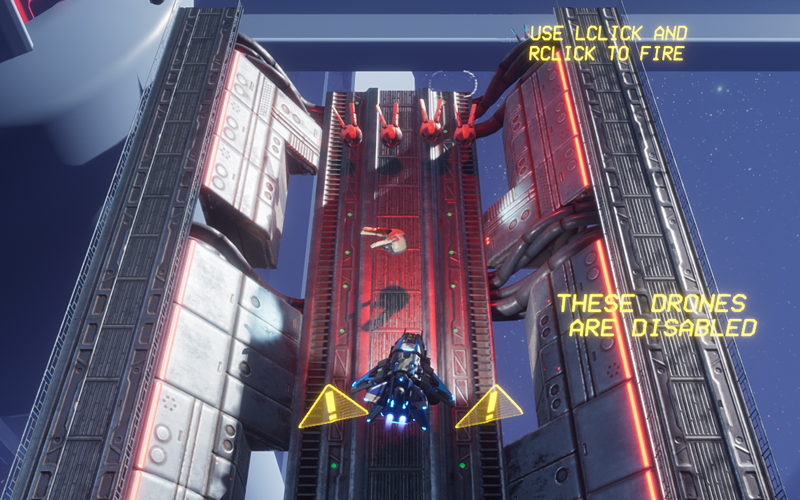 Starting pad: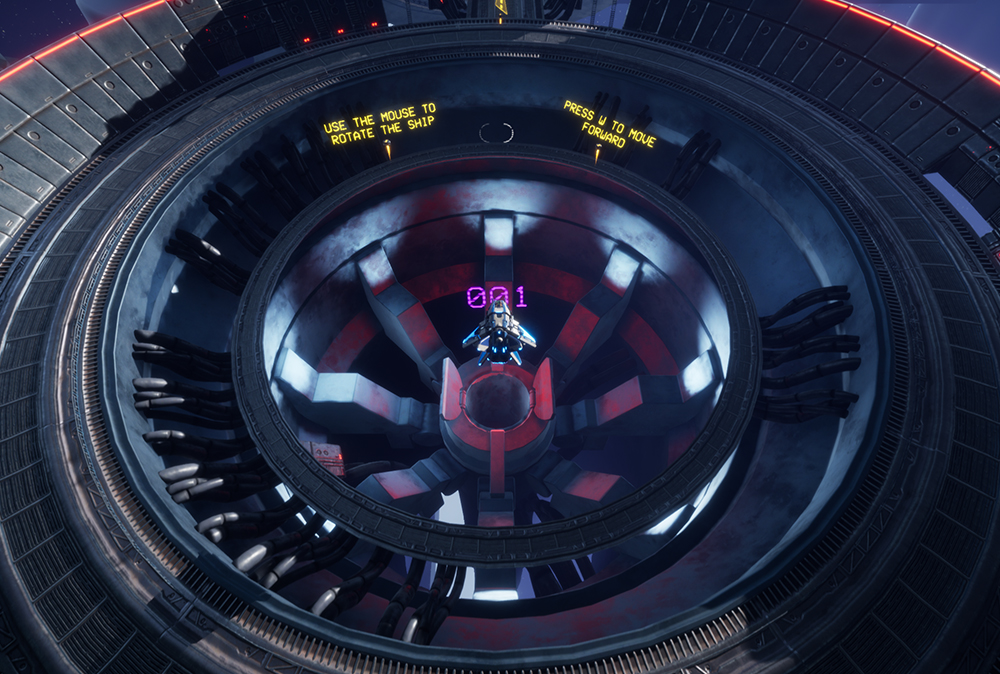 And possibly the game menu: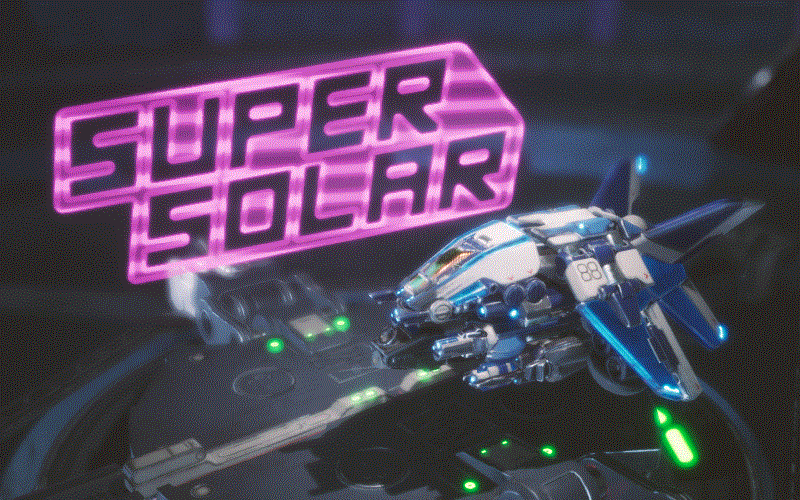 Thanks for reading!