Hello fellow cat herders!
Over the last few weeks, we've been working to enhance the game with new content, and we have some exciting new things to tell you about. All of these additions are included in the base game (no DLCs) and we think you'll really enjoy them!
New Level: Cydonia
First off, we have a brand new level set on Mars. After defeating the Goos and the Goo King in the farm level, the kittens commandeer the crashed alien ship to take the fight to their home planet!
The new level is gorgeous, and you get to toss around a pet nuke while you fight the relentless Goos! Here's a clip:
The new Cydonia level introduces never ending armies of Goo Minions, Goo Kings (who knew they had multiple kings?), and the all new Goo Troopers and Super Goo Troopers on the beautiful landscape of Cydonia.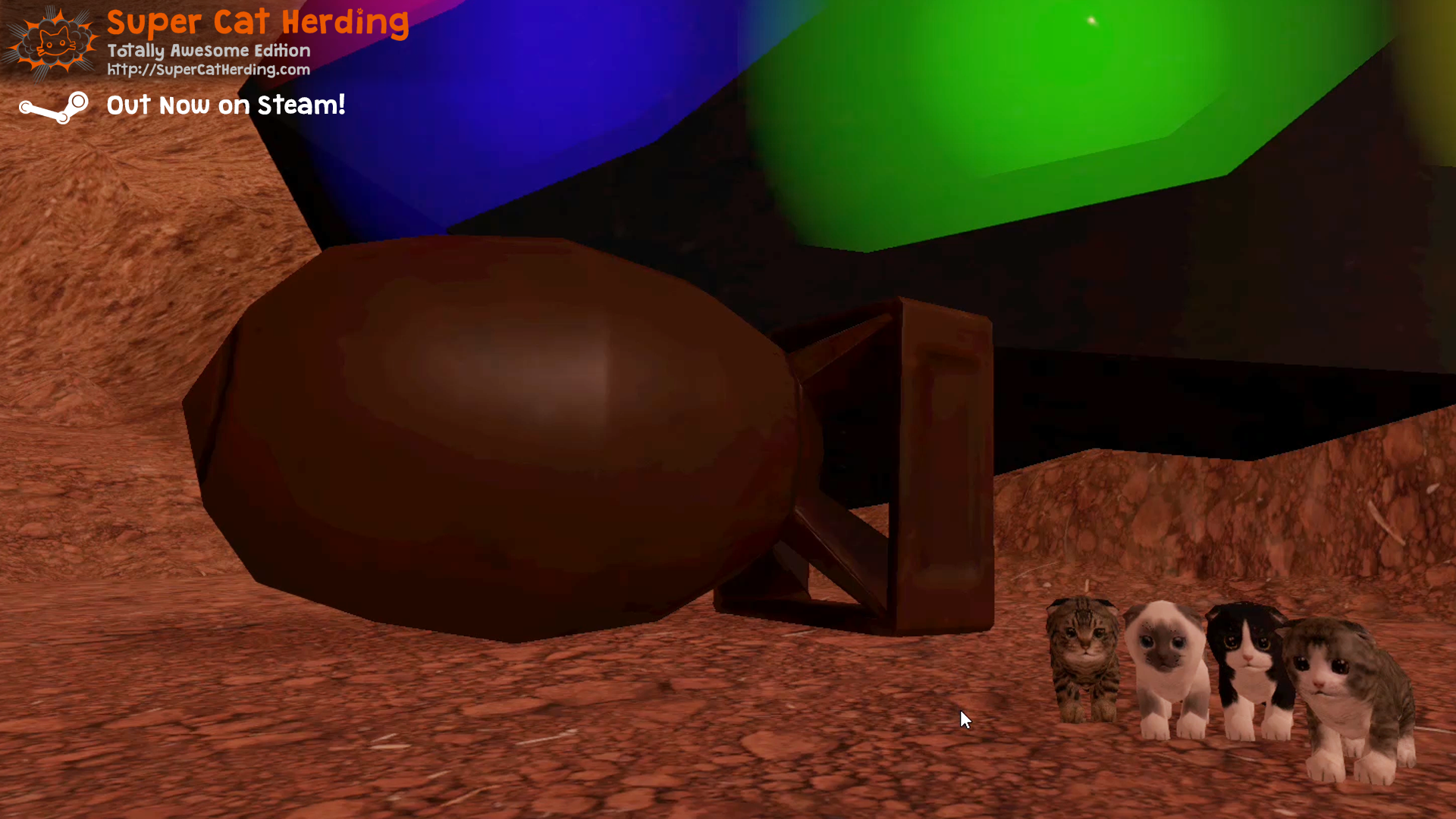 New Tool: Static Cling
Super Cat Herding: Totally Awesome Edition is all about the tools and super powers - so we recently introduced a new one: Static Cling. Apply this to your kittens and they will attract the stuff around them and generate their own mini-tornados of destruction!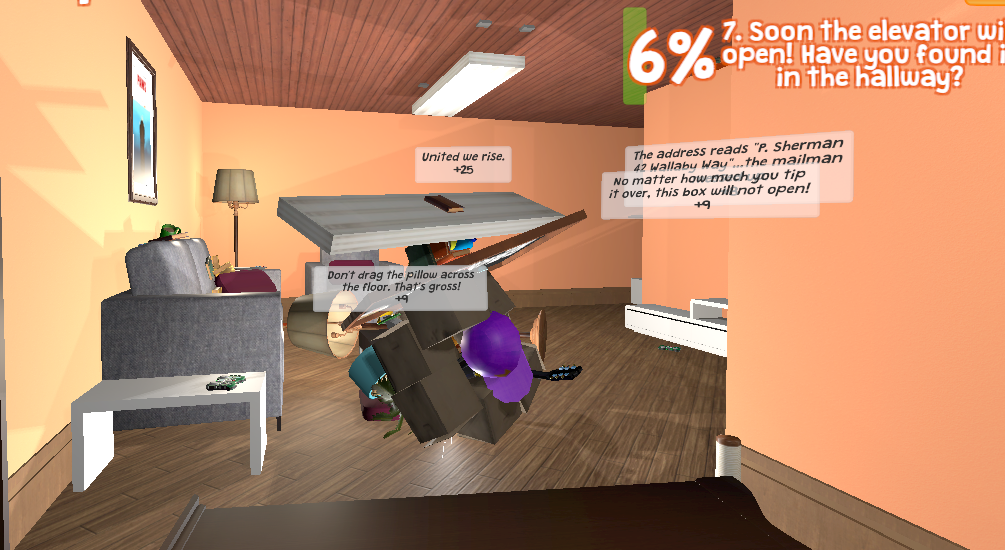 New and Updated Enemies
The Goos continue to evolve! Over the last few weeks we've added a number of Goo variations, and made them a lot more threatening. The Goos now shoot plasma bolts and show up a lot earlier in the game. We've also added the new Goo Troopers and Super Goo Troopers in the latest level (Cydonia). Across all the levels, you'll now fight 4 different types of Goo enemies!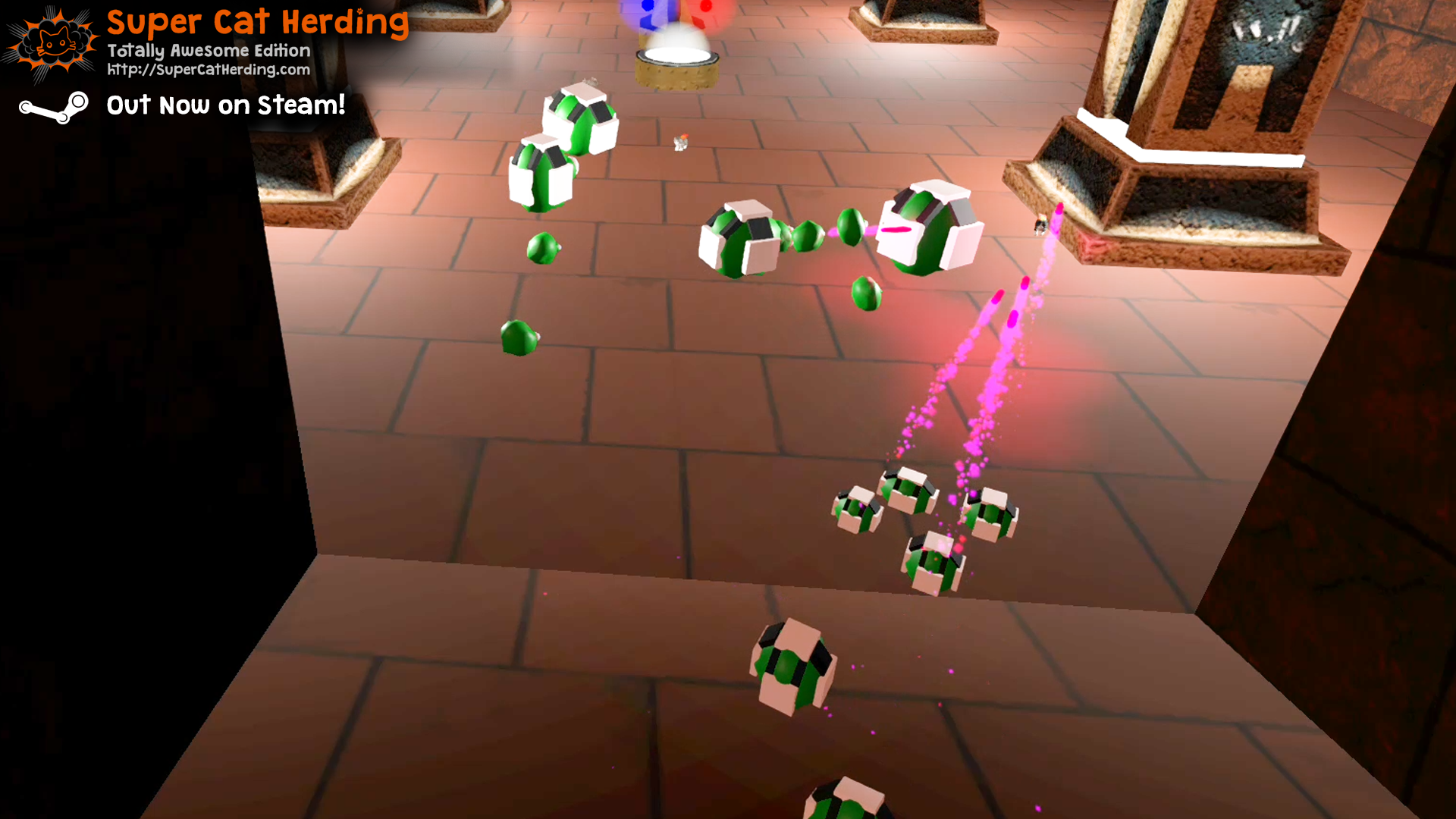 Community Reactions / Let's Play Videos
Super Cat Herding: Totally Awesome Edition makes for hilarious Let's Play videos and we always love to share them. Our favorite ones released in the last couple of weeks include:
Cheru plays the game in VR - it's a great overview of many of the game's tools and features
6TokensLeft posted two videos - we love his

bright and cheerful r

eactions!

Zaxtor99 posted a very thorough playthrough of the first game level
You can watch more great Let's Play videos on Youtube. As always, reach out to us at Twitter or Facebook.
You can buy the full game on Steam, and remember, 10% of each sale goes to the Anti-Cruelty Society!