1. Unwrapping in Max
We need an average time of four hours to unwrap.To save time we often create two identical sides of every unit.The left and the right side get the same UV coordinates.Ingame you will see no difference and no less details because the camera from a real time strategy game is too far away. This is very often the main reason for reducing the details, enlarging the meshes, animations or updates.Furthermore we save the UV map at 2048x2048 pixels in tga file format. In Unity we reduce this size if necessary.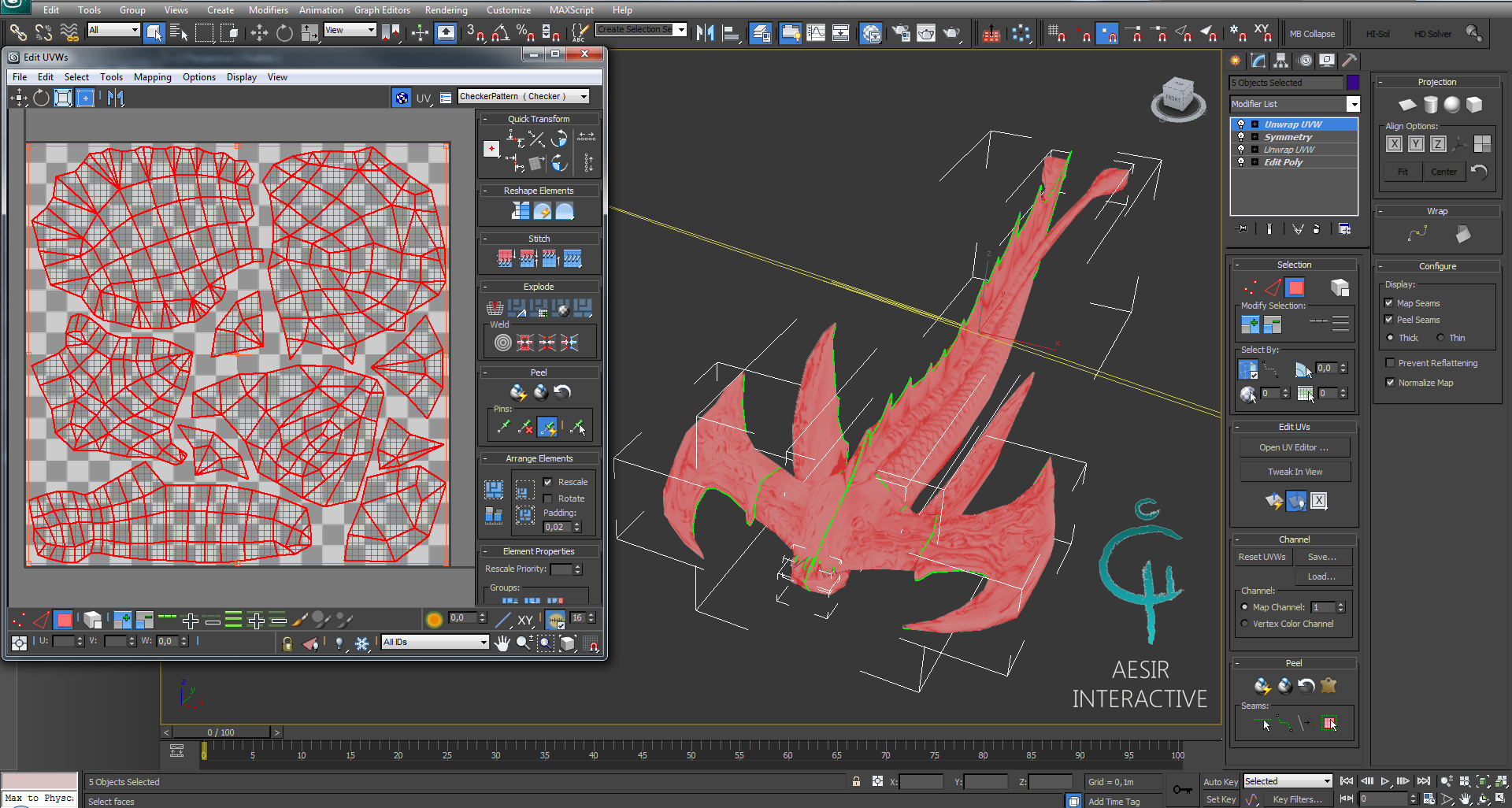 2. Normal Map
To get our normal maps we us the free software tool X Normal. With this tool we bake a normal map from our high poly meshes to our low poly meshes.There are a lot of adjustments necessary to get a high quality normal map.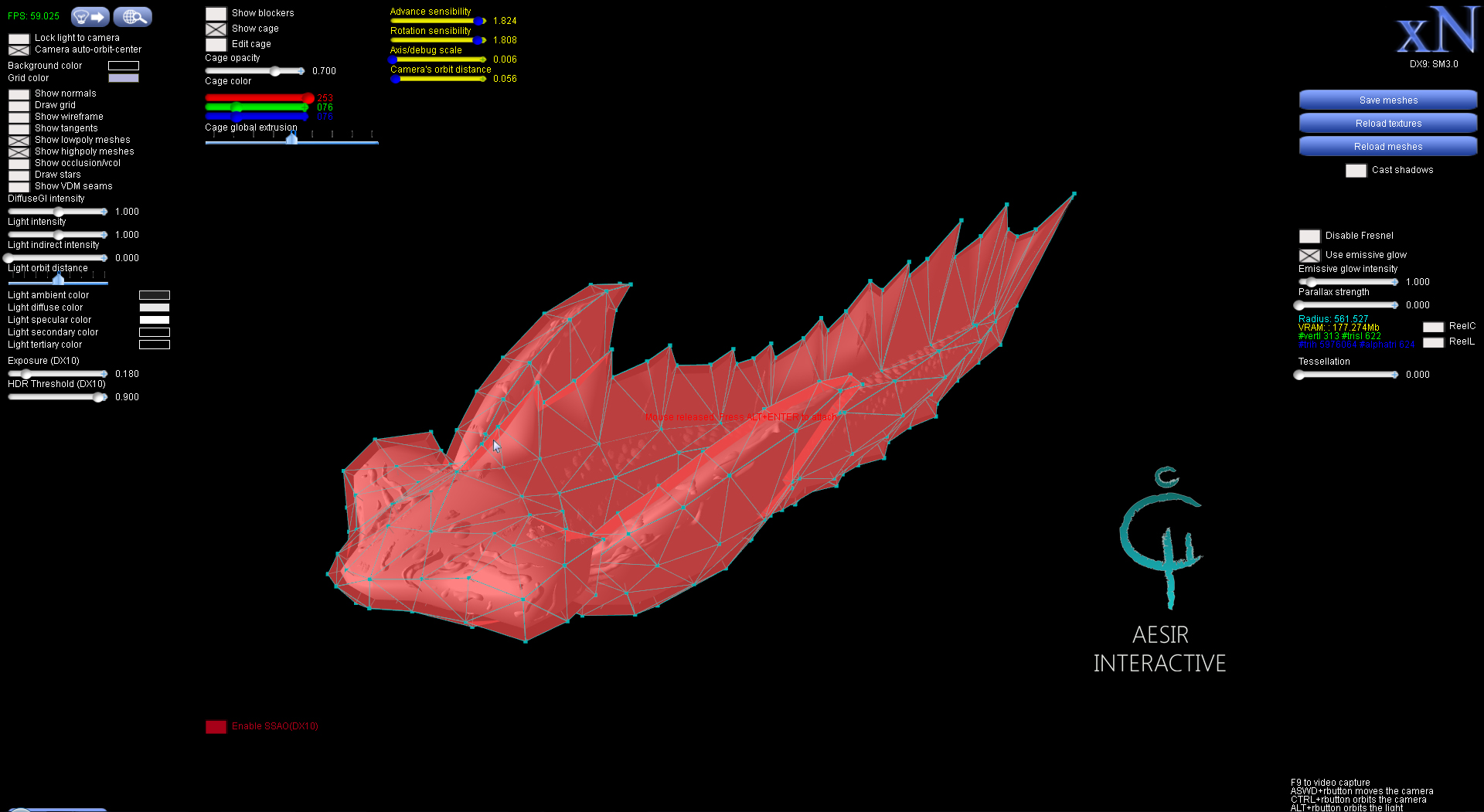 3. Mudbox
3.1 Diffuse Map
In Mudbox we create the diffuse map on our low poly mesh while the normal map is activated.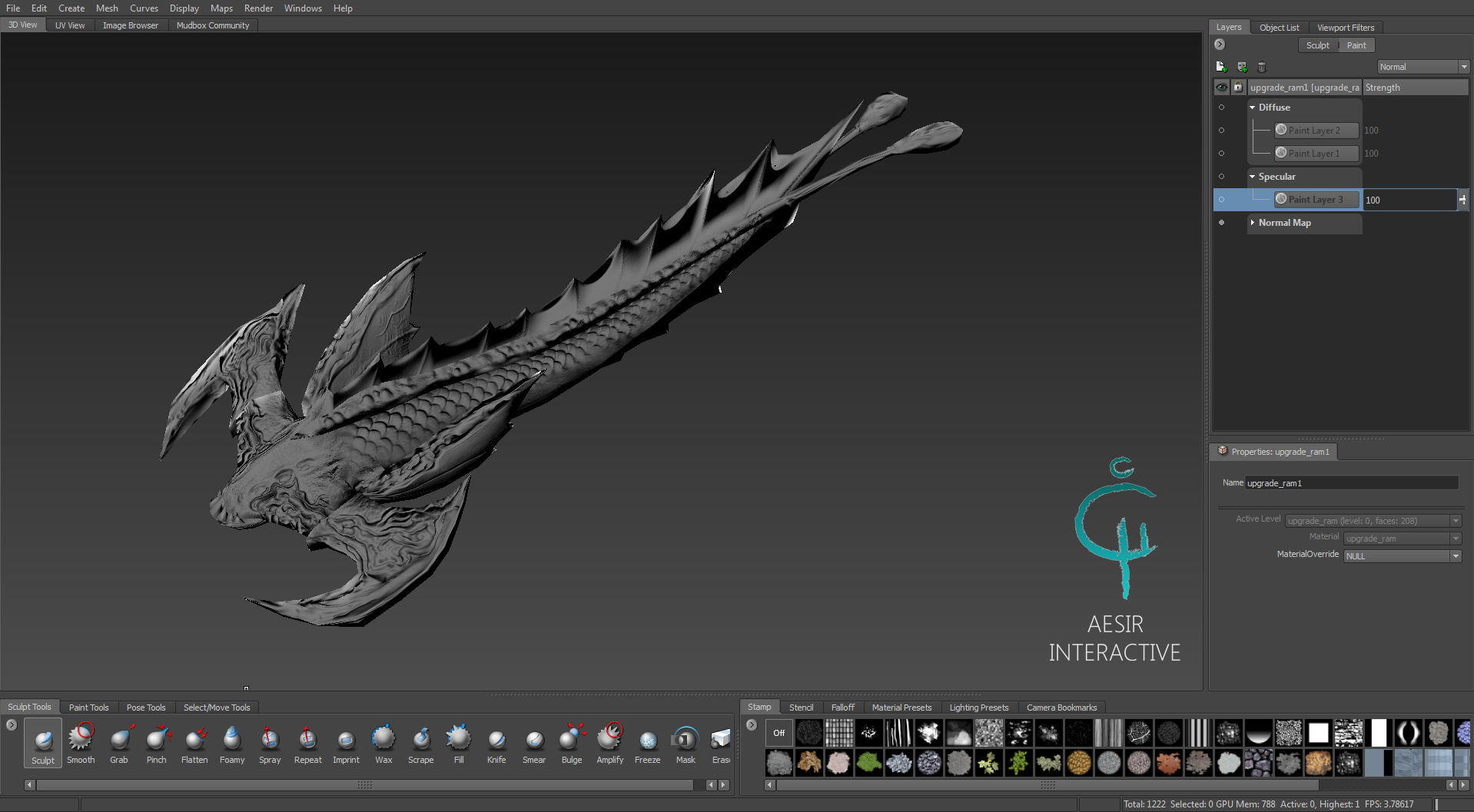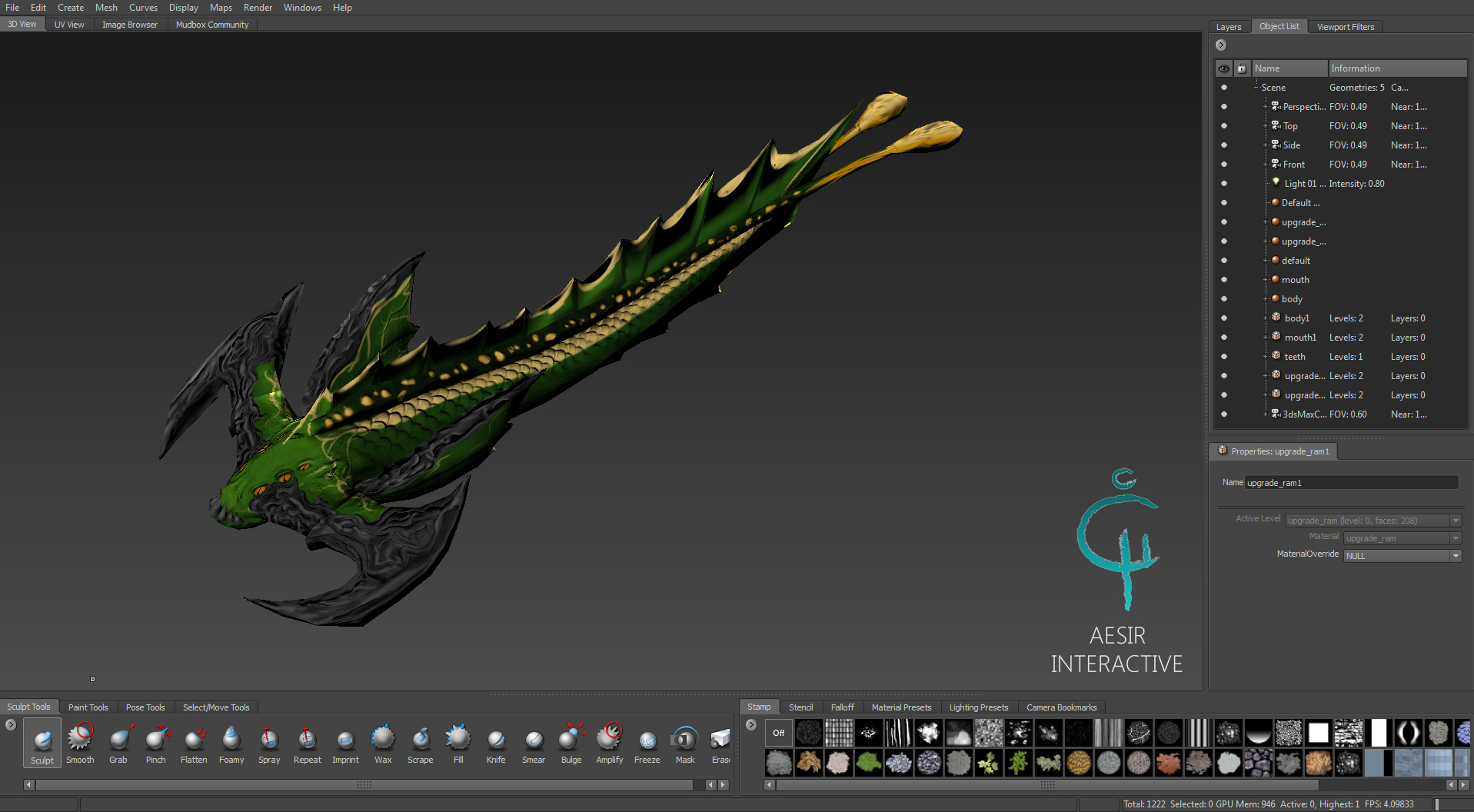 3.2 Specular Map
Even the specular map is created in Mudbox. We save the specular map as alpha channel in our diffuse map because of our unit shaders in Unity.This map is the most often improved map after the unit is tested in Unity with all its maps.

3.3 Glow Map
We create a black/white channel in Mudbox.This channel will be seperated and saved in Photoshop as Glow Map. Using Mudbox there is no chance to create this map directly.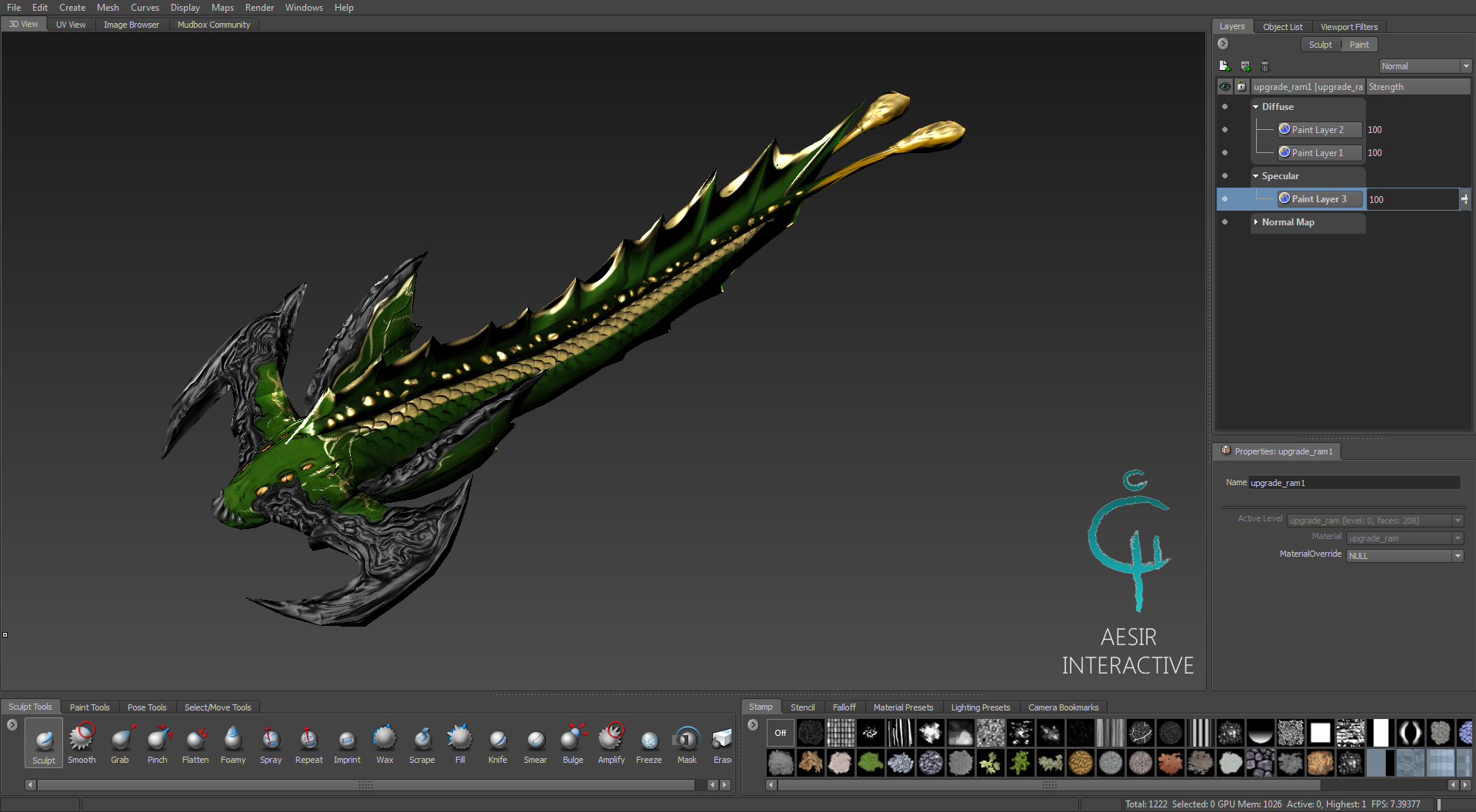 4. Checklist
Now the unit will be tested in Unity with all its shader effects and post process effects.The Wiki will be checked if the unit matches all guidelines. The Art Director and the Gamedesigner will even check the unit before the Animator starts with his work.