A long time is gone since we posted the last news. My apologies! The reason is easy. We had to find other ways to get enough money for submerge. As you know high quality games need a massive amount of time and money. So we produced some other projetcs to finance bigger projects like Submerge.
Serveral interesting things happened in the last months. For example, one of our competitors, End of Nations seems to take a pause for some time since they got problems with their game and its multiplayer. Also Command and Conquer Gernerals 2 was canceled. This is bad for all fans and also for me, since i played every title in this series, but it also has some good advantages concerning Submerge.
The big good news is. We are back and we have serveral surprises for you. Today we start with the first one. The new nation. I show you below the first released image about the upcoming new nation. I don't want to spend many words to describe it since I will do this in the upcoming news.
So, I want YOU to answer the question. What you expect from the new nation when you see their headqqarter here. What kind of features, technology will they use. Can you imagine how this fits to the creatures? What you expect from us about it and which nation would you play first?
As you already know, you can help us as best as possible at the moment by voting on Steam Greenlight for Submerge. Thank you!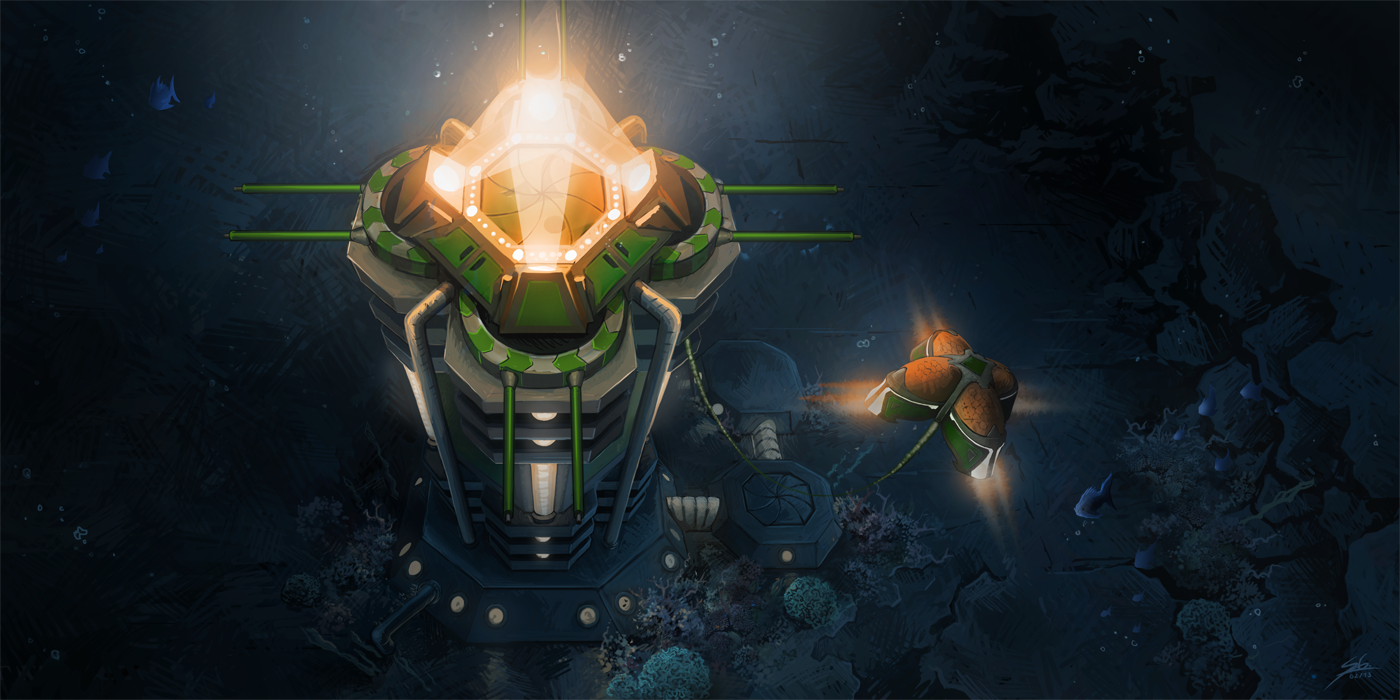 Concept by Sally Gottschalk: New Headquarter Nation 2
And here we give you some extra shot from the acutal ingame footage.