Greetings, pilots! Right we've finished work on Update 1.3.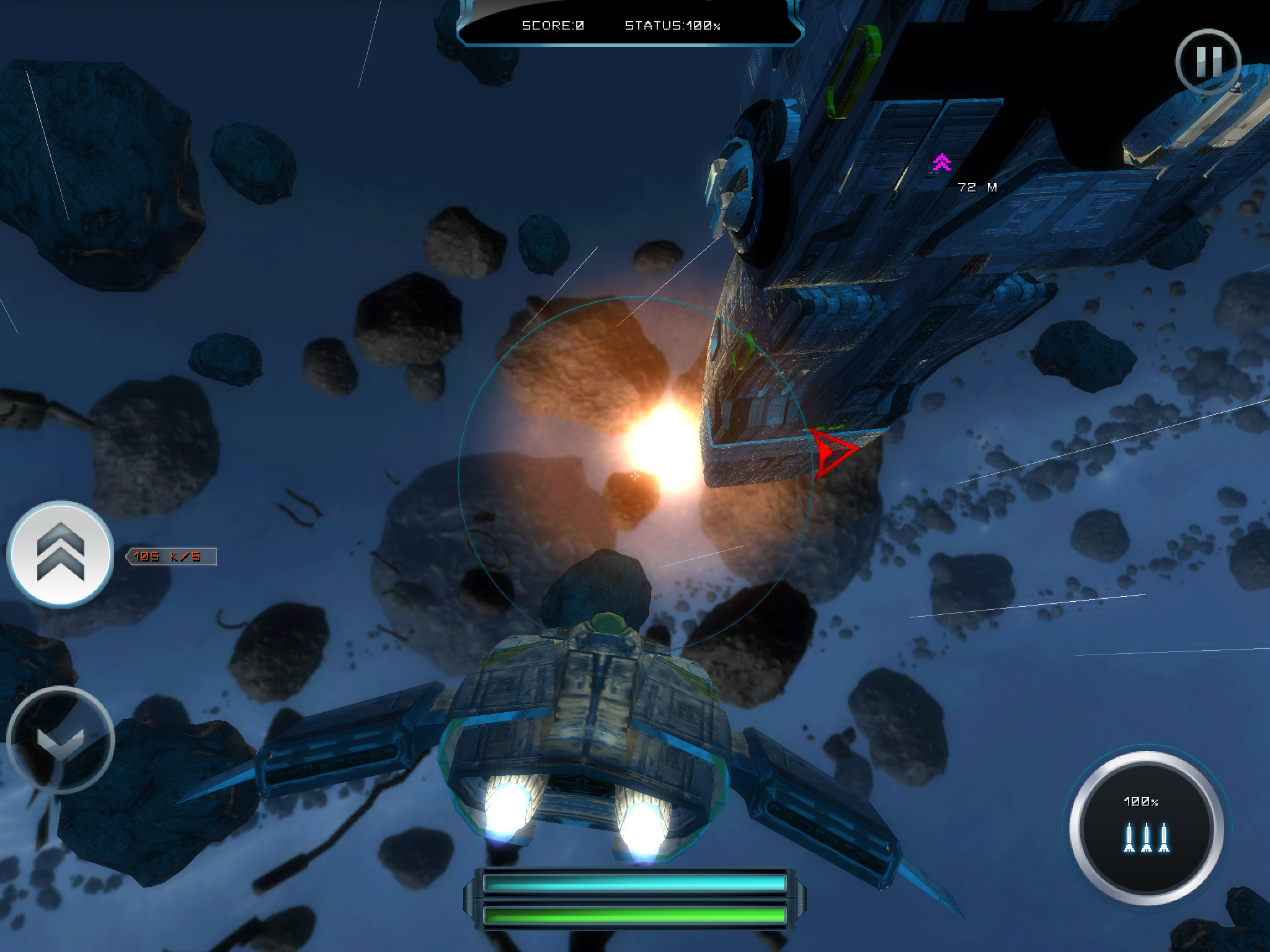 This will be the biggest and most important update for the game until now. We've promised since launch to add more stuff to the game, so here's what's coming:
1) Upgraded Render - Why is this important? Two reasons. First, the game will look much better. Lighting will be more realistic, new features like specular and bump mapping will please your eye in new ways. Second, it allows us to port the game on other platforms , so expect a robotic version with manly features to appear at the horizon.
2) High detail ship models - Because the new render required us to add lots of data to make things pretty, we've put some new models in the game with much higher levels of detail. You will be able to see the pilot in the ships for example, and generally have a much higher fidelity experience from the game.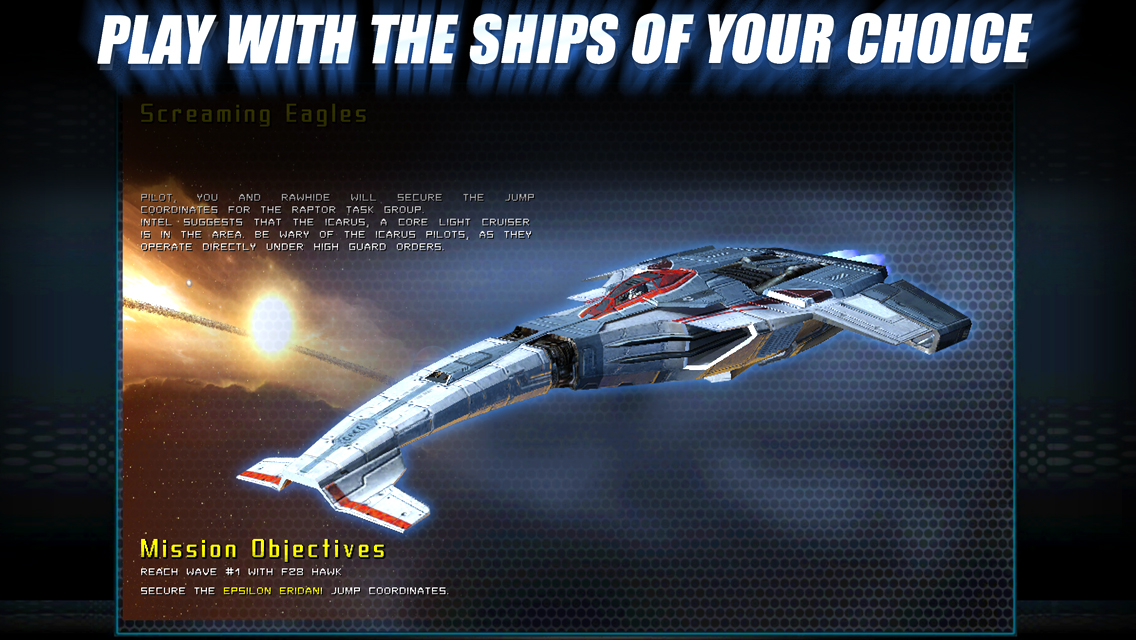 3) Story Mode - yes, update 1.3 will add the first chapter of our single player campaign, which will help you make sense on why people are fighting with ships in space. You'll witness the events that lead between all missions, you'll meet the characters, the enemies, unveil the plot and all that good stuff.
4) Improved menus and interface - Because we have a story mode we needed new interface elements to convey the story, present mission briefings, etc.
5) New challenges & achievements - As always, more challenges and achievements will be made available for players.
6) More music - the soundtrack has been expanded with new songs that fit the game atmosphere.
7) Dynamic lighting - New lighting technology allows us to have moving lights which will increase the visual realism of the game.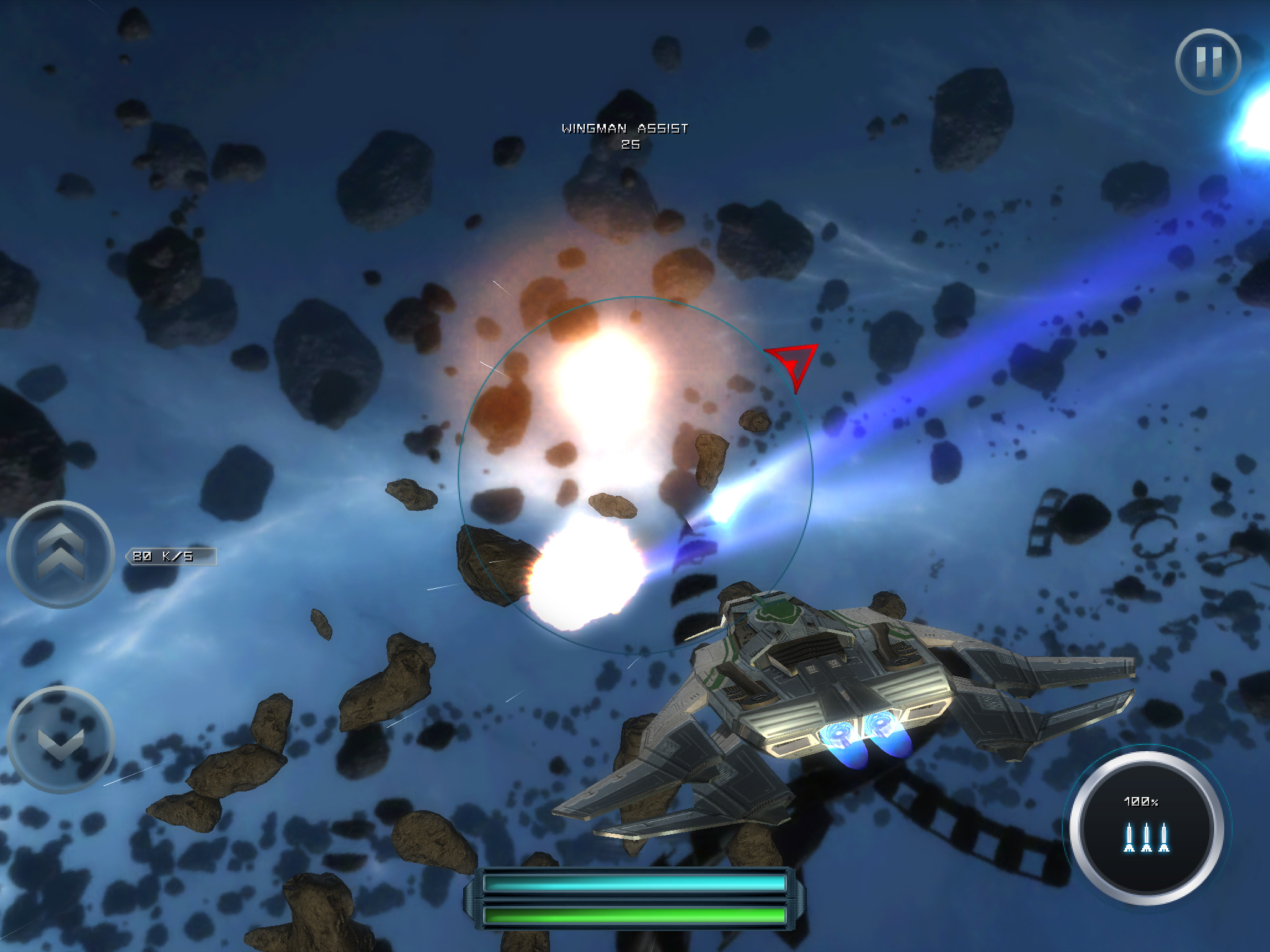 8) Improved Artificial Intelligence - We've improved the AI of the friendly and enemy ships , which will test your skill even more.
9) Improved controls - we've given the virtual stick (he he) more attention, it should be now more sensitive,precise and easy to control.
Lots of other fixes and tweaks :)
The update has been submitted for review and will be available as soon as possible. If you have any suggestions or feedback don't hesitate to contact us on Facebook (www.facebook.com/strikewinggame) or Twitter @StrikeWingGame.