Forest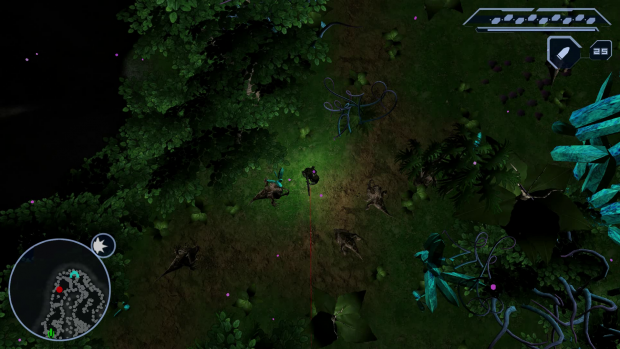 Thich, lush vegetation, dirt crunching beneath your boots, pink alien spores wafting in the breeze. The forests are almost a haven for players, with plenty of patches of long grass to hide in, rocky shelters to rest in, and pools of water to use for avoiding Phiax. There are a few small bandit camps, but the biggest dangers are the turret placements, prohibiting passage to the next area. Luring aliens or using smoke grenades is your best chance of passing through.
Swamp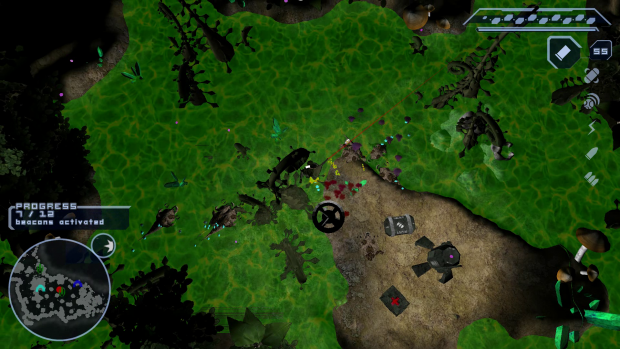 The ground beneath your feet slowly turns to muck as you trek further into the swamp. The putrid green water could conceal anything beneath it's surface. Phiax's are fewer in number here, but Occa lurk in every pool, waiting to ambush any passers-by. Be especially careful at night - an errant glance with your flashlight on could draw the attention of dozens of aliens. Some bandits also have the misfortune of being posted out here, with turrets in place in the larger camps.
Desert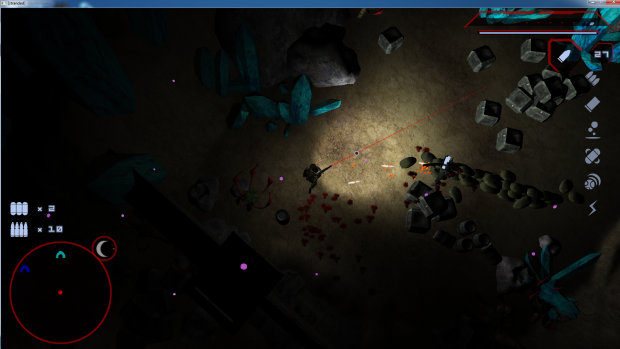 Dust, dirt and rock as far as the eye can see. Twisted red-tipped plants somehow grow from the tough arid ground underneath them. Phiax's are definitely the dominant species here, but their size prevents them from chasing you everywhere - some rocky crags provide perfect chokepoints for you to use. Occa stick to what small oasis's they can find, but the real threat here is the increased presence of the bandits. They have multiple, larger encampments here, well equipped and well defended, protecting rescue beacons. And yet, the toughest area is yet to come.
The Fortress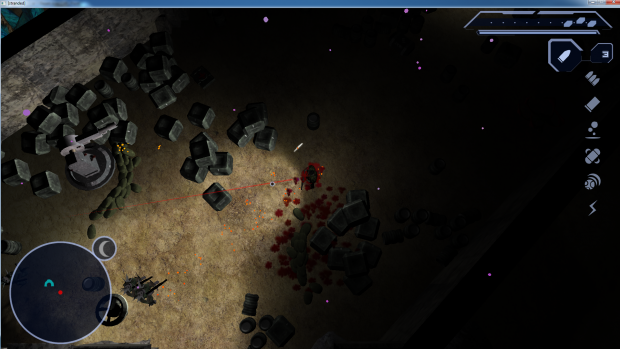 The Fortress erupts from the desert surface in the distance. Thick walls and gates protect the bandits from the vicious Diathak's and Phiaxs that some times assault the walls. Turrets are common-place here, well positioned to take down any intruders. Light drones hover above, keeping the area lit at night, and every bandit is on high alert. To enter the fortress is a tough feat on it's own. But getting out alive, that's even worse.