GLOBAL HIGH SCORES
One of my favorite new items in this release is the inclusion of true Global High Scores! Sure, it always said it was "global" but even on the Xbox 360 those scores were mostly fake scores that I seed the game with. Now your high scores are instantly* posted to a global repository for everyone to see! You need to complete at least 1 mission to get your score shared to the global repository for the campaign missions. It can be any mission from anywhere in the campaign and your entire campaign total will be stored. Unfortunately, only brand new scores for the mini-games will be shared, sorry if you had an amazing score prior to this release. Currently there are 100 fake scores in each list, but real scores from players will always replace a fake score. Eventually, all scores will be real.
(*Internet connection required, any scores generated while offline will be synced next time you connect to the Internet)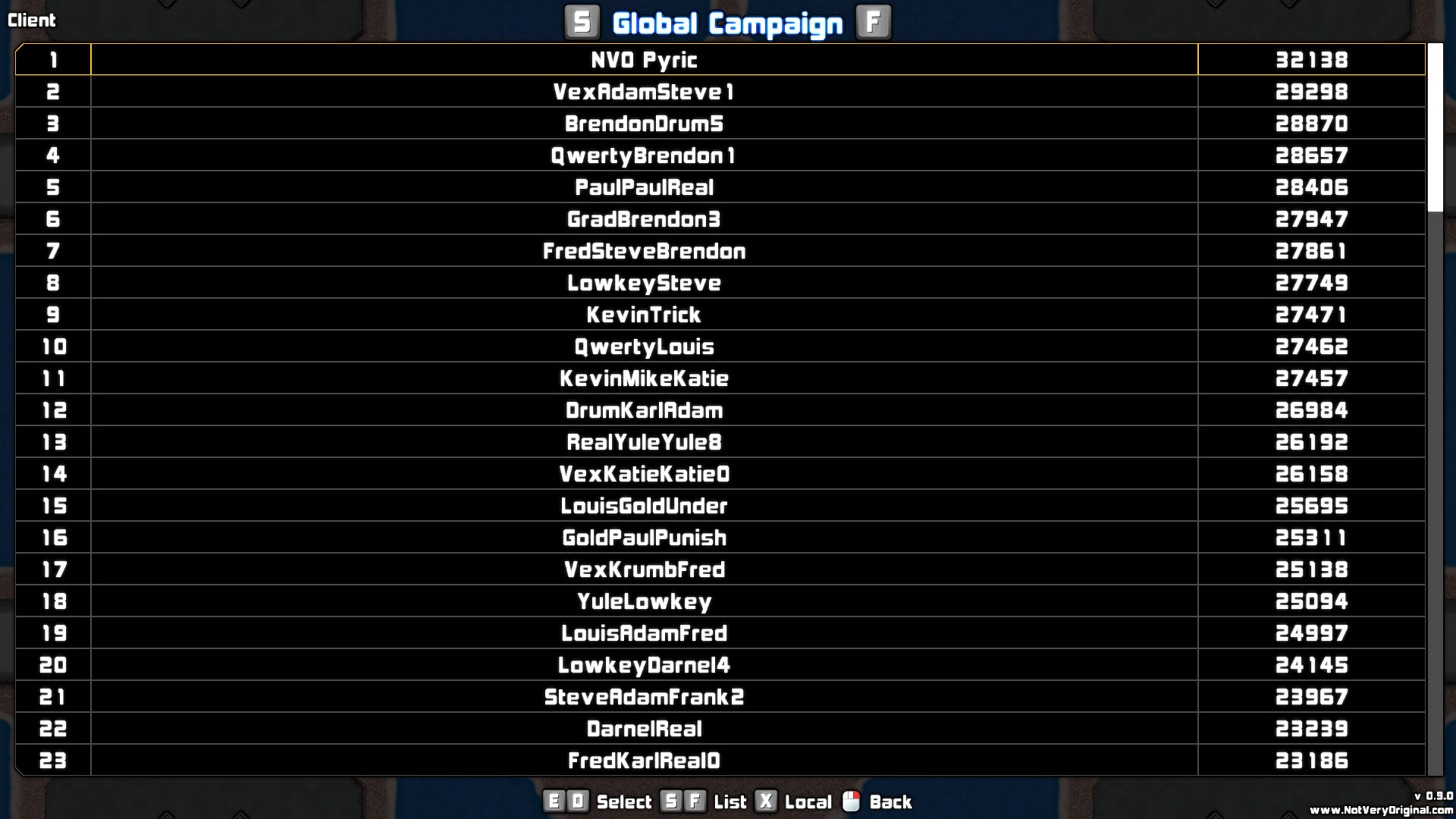 REBIND CONTROLS
The ability to alter the control bindings has always existed in STRACO. However, you would need to be willing to edit text files directly and really know what you were doing. Well, gone are those days! Now you can create/alter/rename/delete bindings to your heart's content from inside the game. Additionally, you can now switch control method (keyboard / controller / other controller) from within a mission (previously you needed to exit back to the press start screen to switch control method).
If you find that you have created a particularly useful set of bindings, please feel free to forward them to me and I'll look into including them with the next release! I'll include your name in the credits as well (if desired).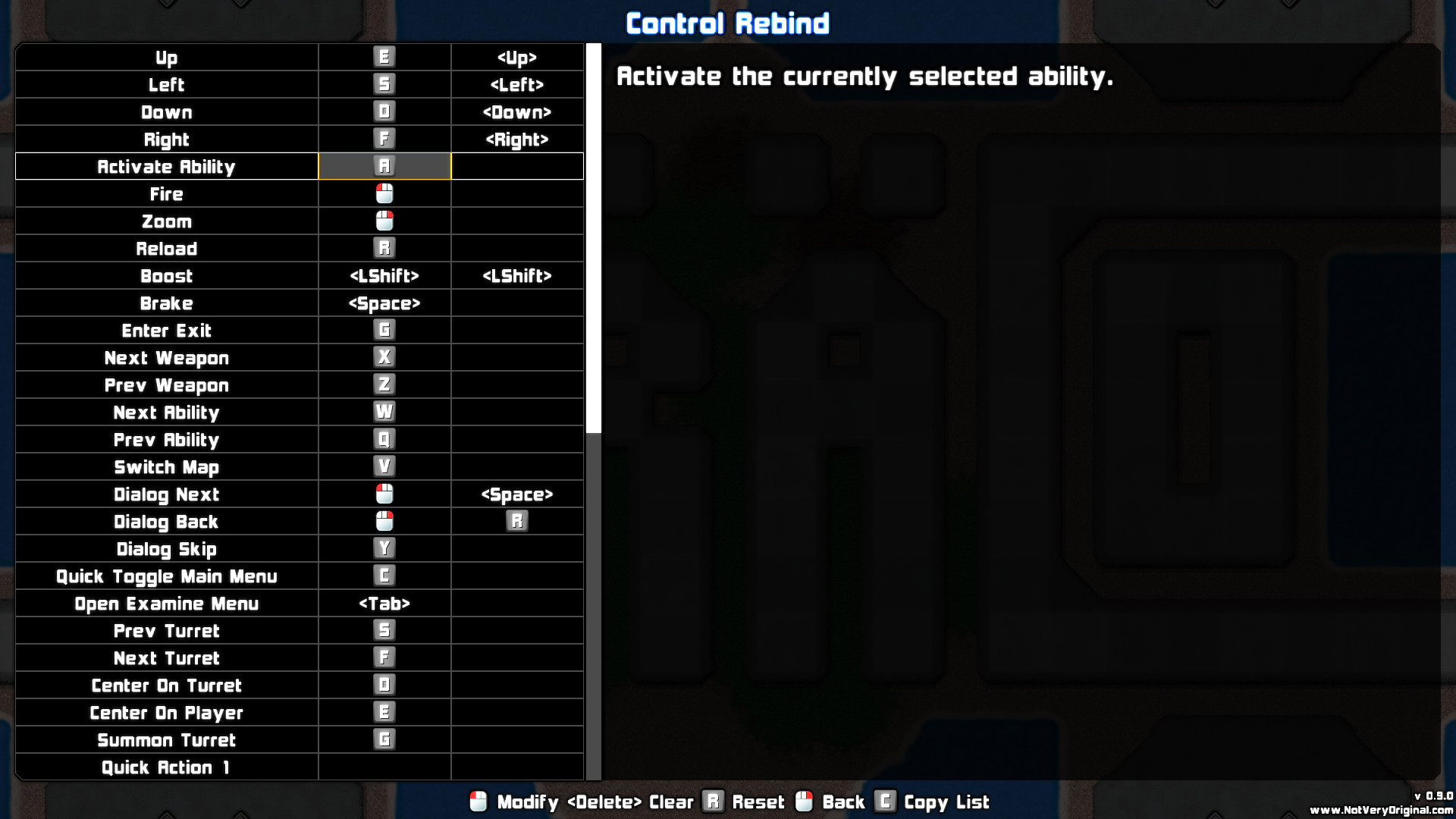 PLAYER NAMES
Want to change your player name? Well now you can! Immediately after the "press start" screen is the brand new "save slot" menu. From here you can add/update/delete any player save. Previously this menu allowed only 6 save slots (now unlimited) and included no way to alter your name. Additionally, all name changes will immediately update your global high score name.
Each save slot is now linked to your own personal preferences, so no need to constantly re-configure your options when two different people share the same computer. I know there MUST be a ton of people out there in that situation ;)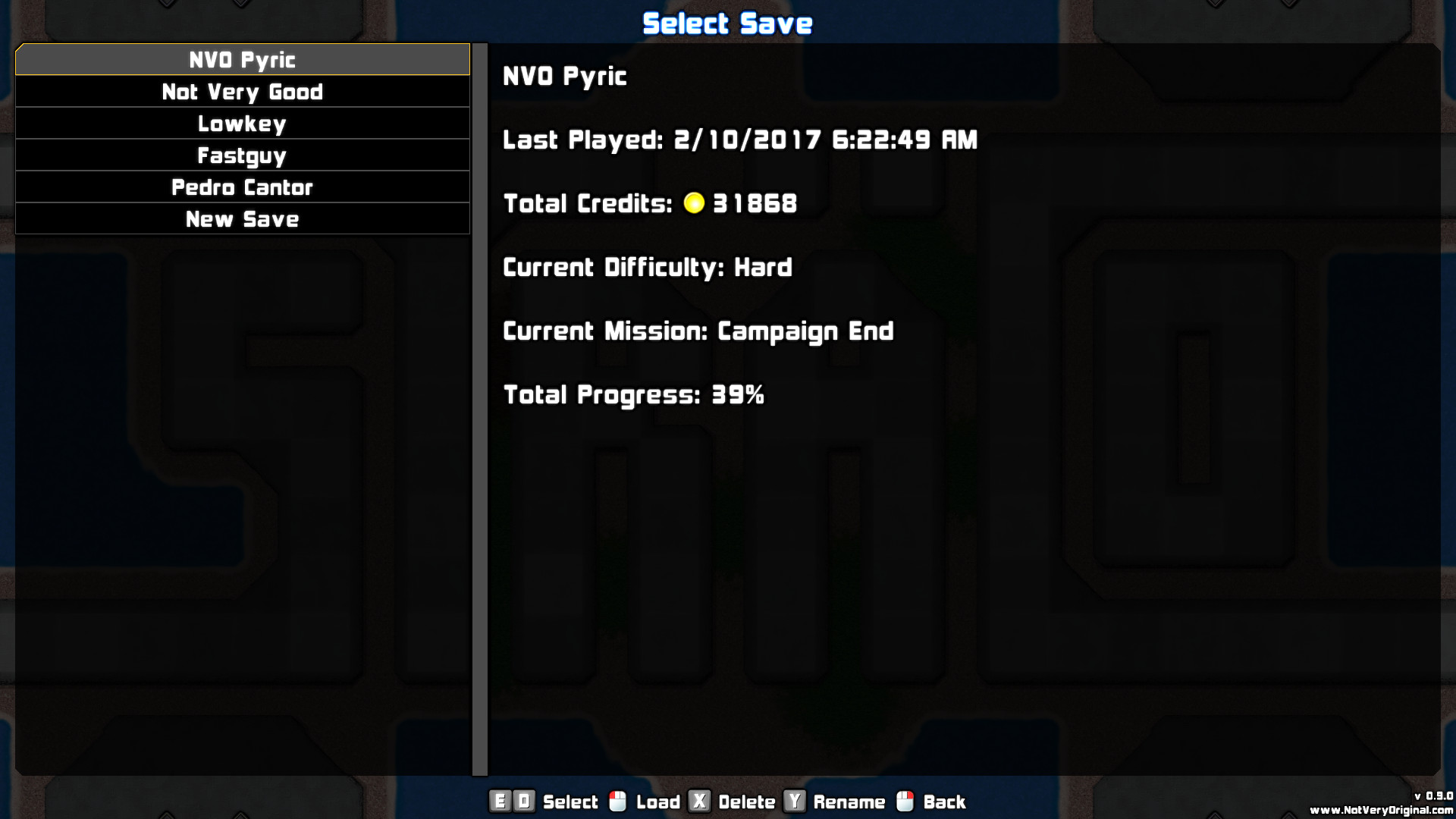 That's it for this version! Sorry it took so long, but my "real" job kept me VERY busy all of the last year. The next version will focus on creating the Mac and Linux versions of the game. Once that is done I will be focusing on officially releasing the game for sale.
Below is a link to download the new version and a video of me failing at my own game!
Enjoy and thanks for tuning in!

Mike (@NVOPyric)