We at Melon Dog Interactive are excited to be bringing you our Alpha build of Stomping Grounds - the same one we brought to Insomnia51 - for completely free. All you need is USB Gamepads and some friends!

If you like Stomping Grounds and want to see it on Steam please vote for the game on our Stomping Grounds Greenlight Page!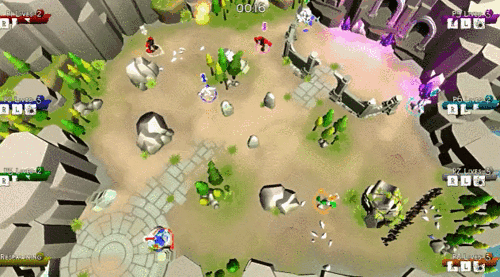 Features:
Four Elemental Titans - Choose from Fire, Water, Earth or Air. Each Titan has their own attacks, strengths and weaknesses and will eventually have their own models and animations. (See concept art for examples)
Full Dynamic Map - What will likely be an Earth-themed map is included in this build. The map will scale dynamically based on Active Players in the game, so the eight-player variant will be larger than the two-player variant.
"Down But Not Out" - Defeated players can aim and fire meteors at the remaining opponents to earn petty vengeance.
Game Modes - Players can choose between Last Man Standing and Last Team Standing, and select the amount of lives to start a match with.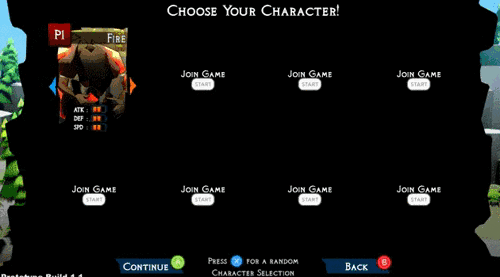 Control Scheme:
Move Your Titan: Left Analogue Stick
Aim Your Titan: Right Analogue Stick
Main Attack: Right Trigger
Place Wall: Left Trigger
Ultimate Attack: Left Bumper OR Right Bumper
While players can map custom inputs from the default Unity launch window, it is not recommended.
The controller that presses start at the main menu is locked in as Player 1. This controller has the ability to press B in the menus to go back a screen, and exit the game.
The Melon Dogs will now be taking the opportunity to work on the next iteration of Stomping Grounds, and we look forward to showing you our progress as development continues.