That's right! Melon Dog Interactive has a game on Steam Greenlight and we need your help to be able to climb the rankings and one day see our game on Steam proper. Vote here!
Stomping Grounds is an eight-player, local multiplayer arena brawler where players use the elements to smash each other to pieces! Players can choose one of multiple characters each with their own skills and abilities, fight in one of many arenas each themed to the elements themselves, and play in a variety of game modes.
We're currently two months into development, and have shown our pre-alpha build to the wonderful public at Update Show and Insomnia 51. Now we start a new phase of development to incorporate all of the feedback we've received and create an even cooler game!
As well as Fire, Water, Earth and Air currently implemented, we plan to add more such as:
Lightning - Shoot lasting charges that you can detonate for massive AOE damage!
Sand - Slow your opponents before finishing them off.
Plant - Utilise your vines to move quickly around the arena, and smash those who get in your way!
Ice - Play havoc with player movement and decimate foes with sharp icicles!
We aim to have at least 16 characters in the final game each with their own strengths, weaknesses, and play-styles. Oh! And their own maps, so you can blast Titans on their own turf.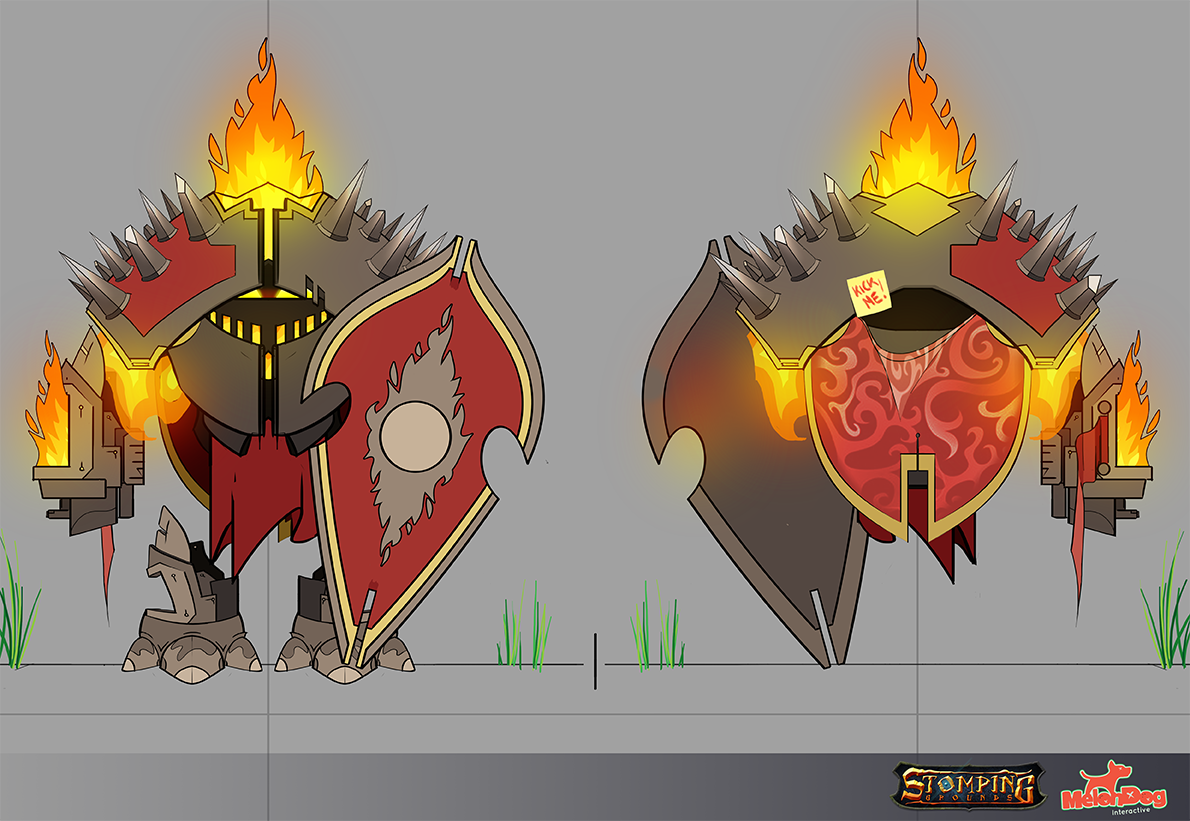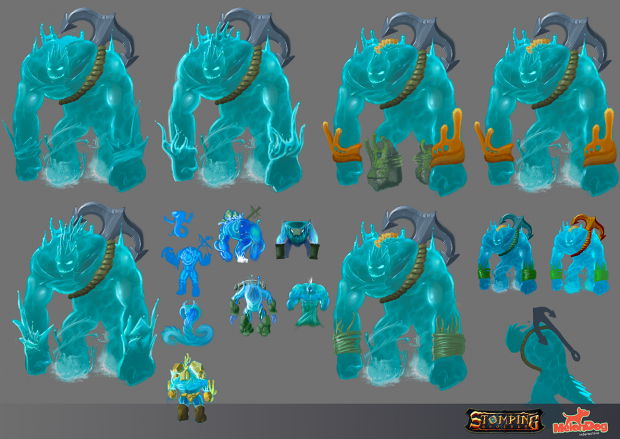 Game modes planned include:
Last Man Standing variations - Simply be the last man standing! Hide or Smash your way to victory.
Capture the Flag - Steal the other team's flag, don't give it back.
Soccer - Work as a team to score goals, but don't forget the smashing!
Horde Mode - Play alone or together and survive against the waves of minions
X vs 1 - Can you work together to take down the powerhouse?
And many many more, each with full, save-able customisation options, perfect for parties and gatherings!
Thank you to everybody who has supported us so far, don't forget to check out Stomping Grounds on Steam Greenlight, Facebook or Twitter!
You can also follow development at www.melondoginteractive.com, our join us on Facebook and Twitter!