First thing's first- an apology. Writing updates on a weekly basis is harder than we originally thought, developing games is just so much fun that sometimes we forget to eat or sleep, let alone post blogs.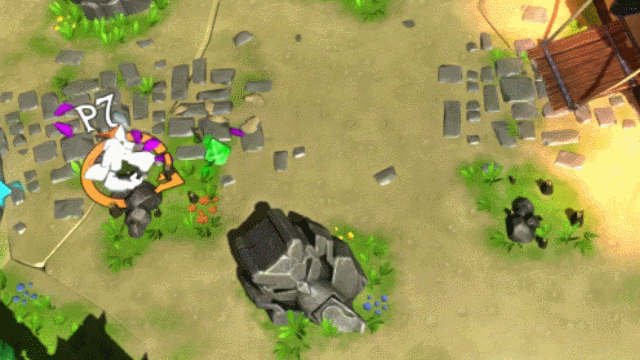 Spinning around at the speed of sound...
With that said, let's dive right in to the changes and features added in the past month or so:
Much Art, Very New

We've taken a new approach to particles, that is to say we've added dozens upon dozens of the things. Feedback has never been more "in your face", with explosions and particles for things like picking up mana, map movement, dashes and more. There are also sound effects, but we can't post screenshots of that.
Rebalanced Classes. Again.
Fire now spews fireballs that will probably actually hit an enemy instead of raining useless around him. Water's lob attack now uses full rigidbody physics, which enable it to hit enemies below or above it! We've also added new effects to Ice's floor, a new AI system now makes Tornados terrifying, and Earth has a fun new toy in his Ultimate attack.
Hercules, Hercules, HERCULES!
Additional things added to the game include more game options, more maps viable for play on more game modes (CTF on the Soccer map anybody?), a less shaky camera, pausing (with a menu!), and countless bug fixes that tended to cause playtesters great enjoyment, probably because of the programmer's sad little face when they were discovered.
Keep an eye out on this page, Facebook, Twitter and Steam Greenlight for a brand new download to play with your friends coming within the next two weeks. We hope you enjoy it!