We have released NetRadiant, the level editor used for creation of the Steel Storm levels, on Steam for Windows users and on our new Modding Portal for Linux users (it will be coming to Desura too, however, you would have to compile it yourself).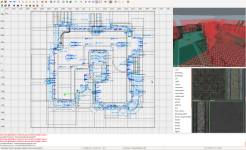 The very first tutorial is published on the game's IndieDb / ModDb page.
We would certainly like to see a community expansion pack we can release for free on all of the platforms! Good luck modding Steel Storm and follow Steel Storm 2 on Twitter and its dev blog on Tumblr.
Buy Steel Storm: Burning Retribution and support Linux games