Sometimes you just want to play a bit of a power fantasy, and SteamHammerVR looks like it's going to provide just that. The game is a first-person Victorian steampunk action game in which the player is armed with steam-powered hydraulic fists.
These "SteamHammer" fists are used to smash apart clockwork-powered enemies, such as robotic rats, birds and lions. But the game isn't all about steam-powered punching; your fists can be set to different modes, including saws, cannons, tesla rays, and what looks like a magnetic function – or, as the developer GamestormVR calls it, a "Reversible Polarisation Device".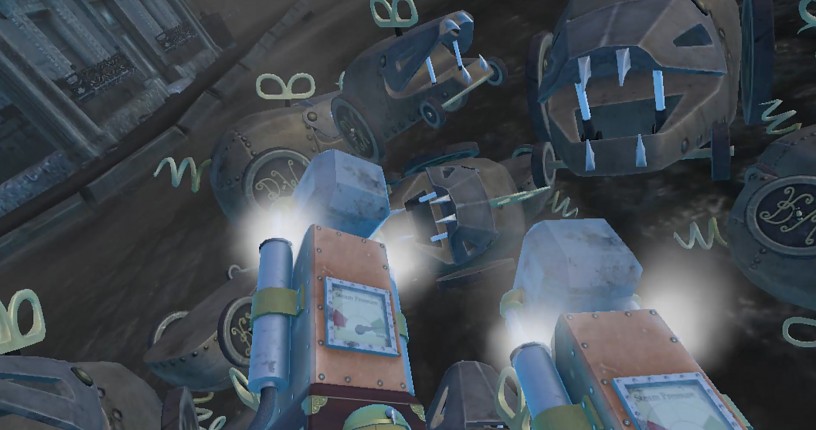 SteamHammerVR is GamestormVR's debut indie title, and at the moment is being developed solely for the HTC Vive – owing to its motion control-based gameplay. The game is currently seeking votes on Steam Greenlight. A playable demo is planned for release in June, while the game aims to be out at the end of this year. You can keep up to date with a developer diary series on the creators' YouTube channel.