Marines, Marines!
It's been a long road to alpha launch. Steam Marines 2 started full time development on 24 September 2014, the day Steam Marines 1 fully released. I'd like to talk a bit about the current state of the game as well as a roadmap toward v1.0.
What is Steam Marines 2?
Like the first game, SM2 is is a single player, turn and squad based roguelike. If you object to the terminology, you can alternately think of it as a squad based procedural death generator! What that word salad means is SM2 has:
Permadeath,
Procedural Generation,
Turn-Based Player and AI Control,
and Small Unit Tactics.
Basically if you like sci-fi or steampunk aesthetics and taking control of a squad of marines fighting robots and aliens you're in good company.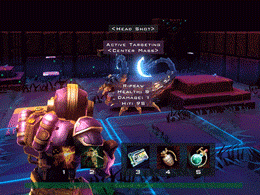 The first game was limited to a four marine squad and all gameplay was within the tactical field. This time around there's been some scope creep. Up to six marines in a squad. More gearing and skill options. More level sequence variety in winning the game. The player controls a human steampunk spaceship, the Delhi, and recruits and gears their squad there: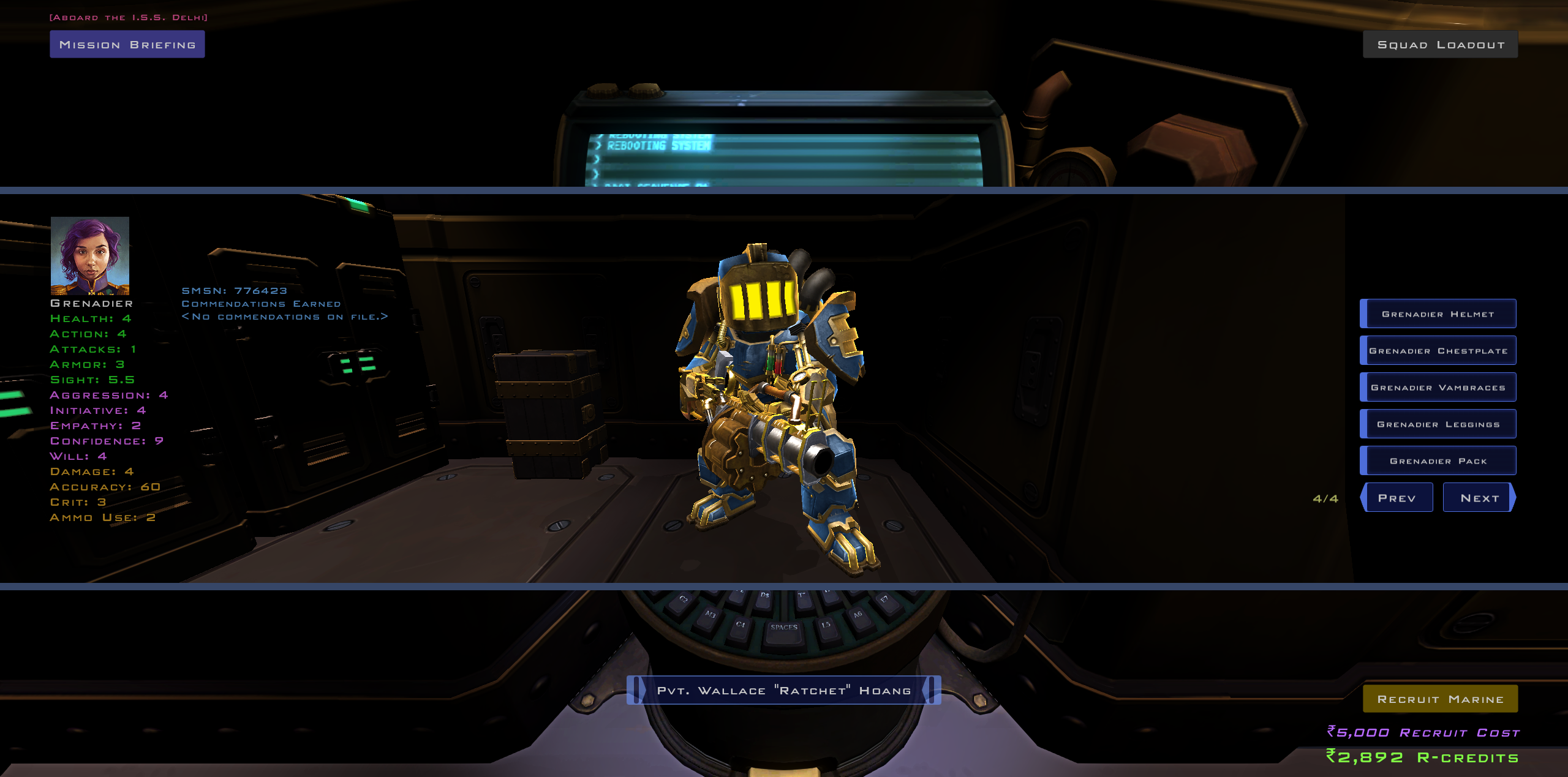 There's a Galaxy Map where the Delhi can approach various objects like planets (the planetary laser shields being the main objectives) as well as derelict ships the player can board and search.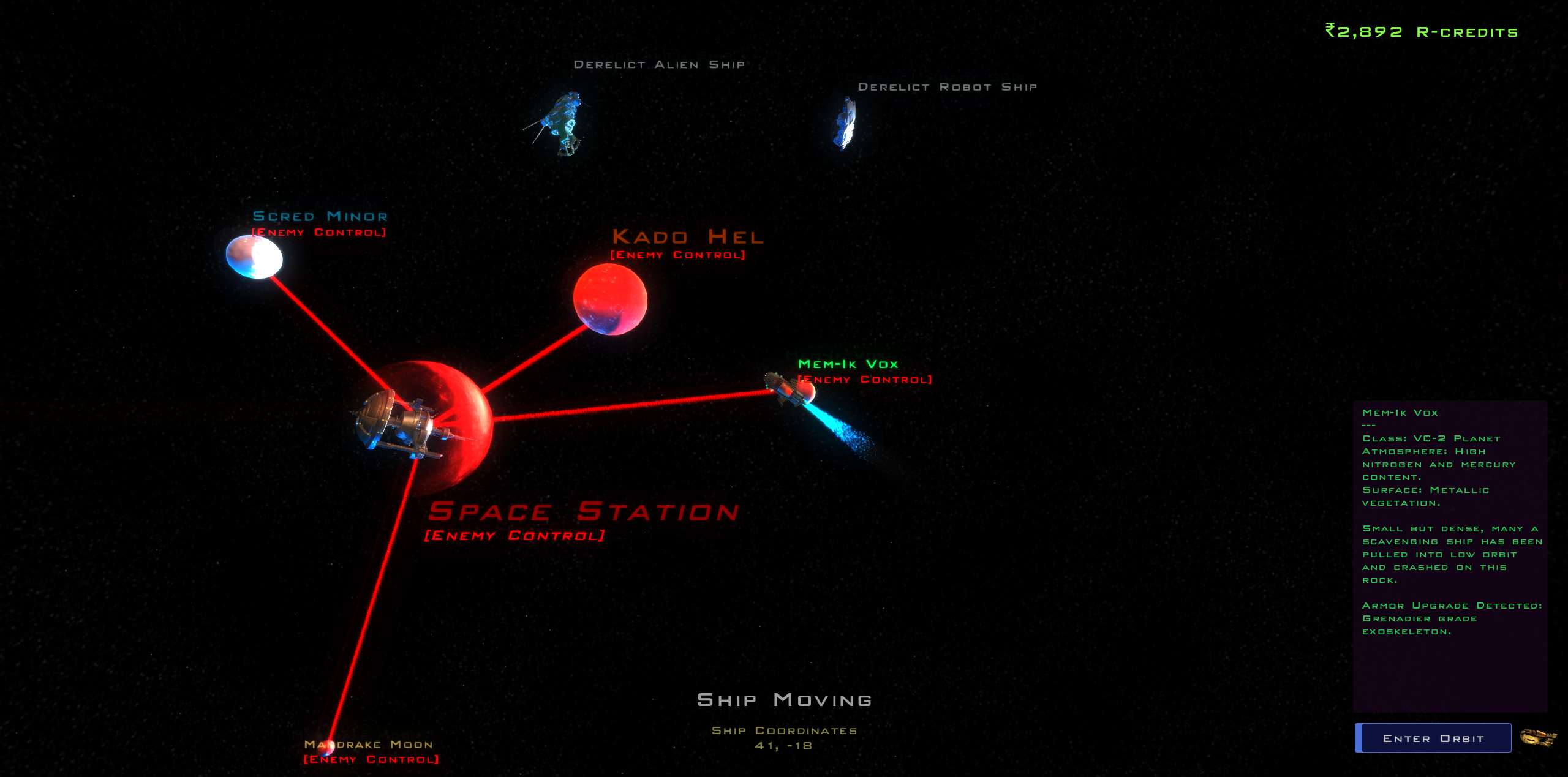 Also portraits. I also regretted not having Neverwinter Nights style portraits in SM1, but this time: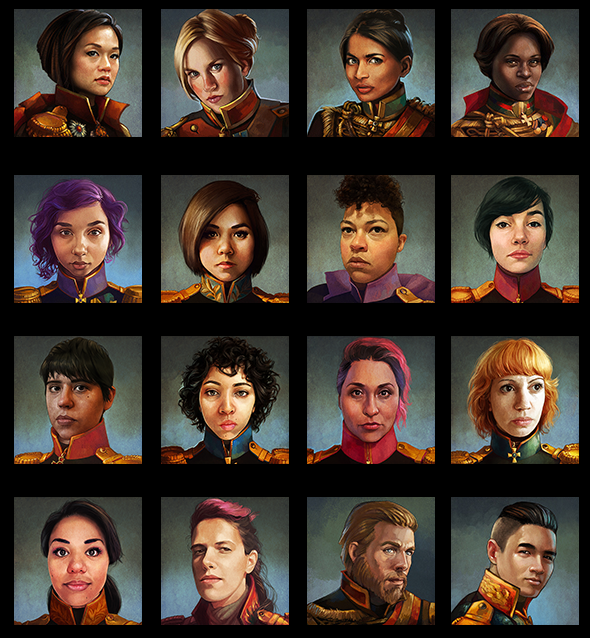 Cool. What does the future hold?
Some features didn't get in, or are half-baked. The Galaxy Map, for instance can be extended a lot more broadly, or the Delhi could be made to blast off to other galaxies. Marine relationships are implemented in the game, but have no actual gameplay effects: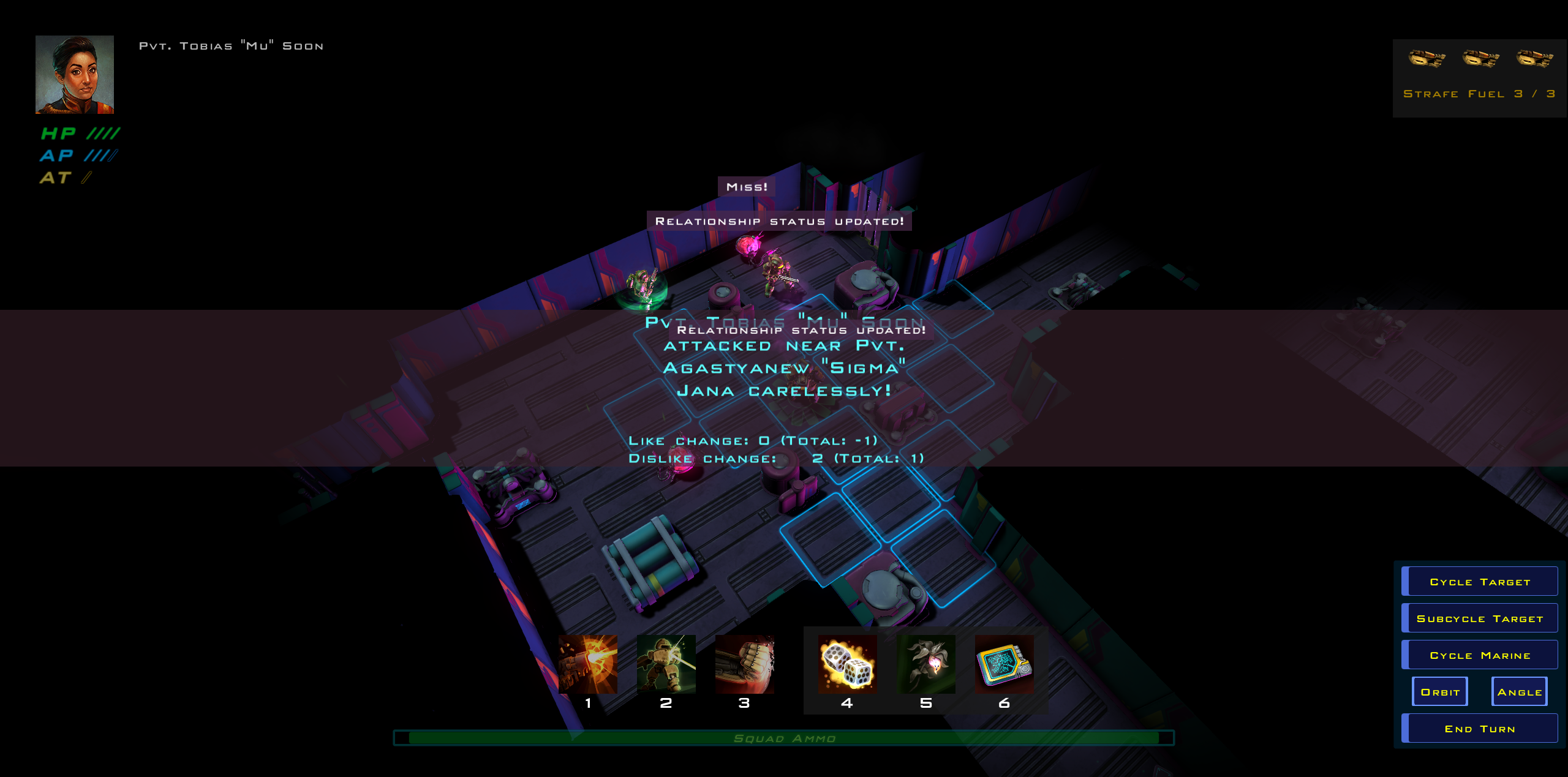 There's room for just tons of new content, more enemies, more varied enemy AI, marine weapons and armor, more skills, relationships/romance/more RPG elements, et cetera.
One of the reasons I alpha launched on Itch.io alone initially is that I wanted a devoted core of players to give me input on what direction they'd like to see Steam Marines 2 go in. I need to be clear here, SM2 will not turn into a full fledged 4x or something in that vein. But there is a lot of room to grow into a more tactically deep game vs. a more strategic one.
As an example early on I did prototype ship combat, although it was real time and not turn-based, which did end up making some people unhappy.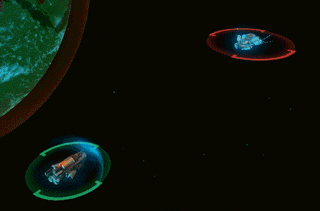 Also marines boarding enemy ships by being fired out in capsules?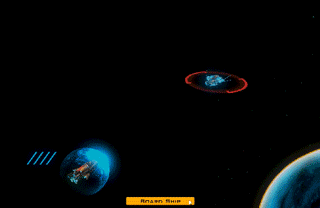 I had a bunch of weird ideas like capsule armoring/shielding/weapons and getting shot down before even boarding. Scope creep!
Would you like to know more?
The Windows and Mac alpha is out on Itch.io. The Linux build ran into some technical issues and is delayed until those get hammered out, but I am anticipating full Win/Mac/Lin support for Steam Marines 2.
Even if opt to not purchase now, if you are interested I'd be more than happy to hear your thoughts, especially over on the Itch.io forums!
I'd also like to mention that the Original Soundtrack is also on Itch - James did a really great job on the music as well as the sound effects!


As always you can reach me at yjseow@worthlessbums.com or on Twitter.
Thanks for reading! And happy robot hunting.