It stings.... a LOT. That sinking feeling when an indie dev backs away from their hard work long enough to do a gut check and realizes that their work is lacking. I think we all have felt, at at one point or another, that something we were proud of doesn't look so cool anymore. In a moment of self-evaluation your prized gem looks more like a chunk of hairy coal trying to pass as a gem.
It has been a long week of melancholy around here as we realized our alien artwork just wasn't cutting it. No matter how we massaged it, tried to remake parts of it, tried to make new backgrounds, tried to do better lighting... it looked like pasted layers of terrible. Even if we could get it to look better, the style shift from in-game to colored sketch art just didn't feel right. Having to come to terms with the fact that our best wasn't good enough really stung!
So our small family-only team had to grow. We spent days trolling artist portfolios and contacting the best ones to see if they were available for commission. I think we found a great fit. Our small team is now +1
Said and done, the new artist's help has been invaluable! I wish we had of had the realization months ago and we would have had far more time to spend on the game engine and gameplay. I'd like to share the early fruits of this week's effort:
Our original Voolgard sketch: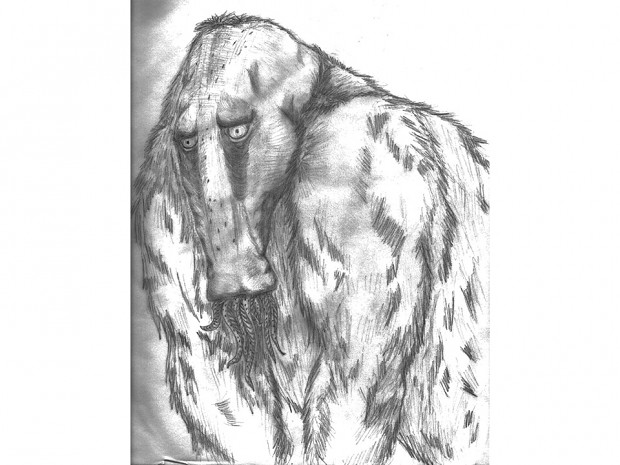 Our valiant, but ultimately not good enough, attempt at making a bridge scene for the sketch (yep pasted layers of terrible):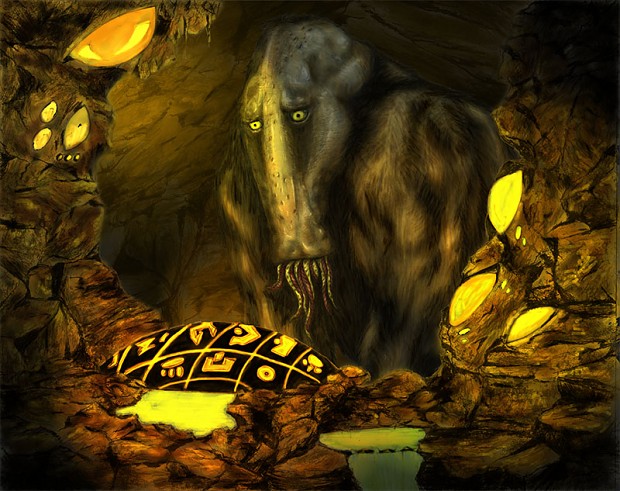 The reinvented Voolgard thanks to our new team member -- with a starship bridge, ready for animation: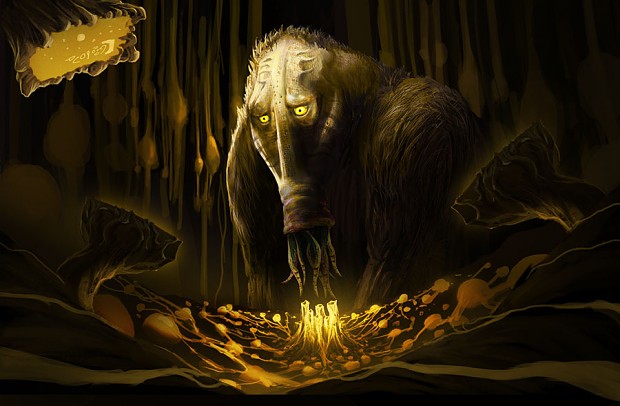 Next we set the new artist to the task of story scenes. Our first one happens exploring this planet:
Without a spoiler, while exploring and mining the surface you will find some cool abandoned alien tech: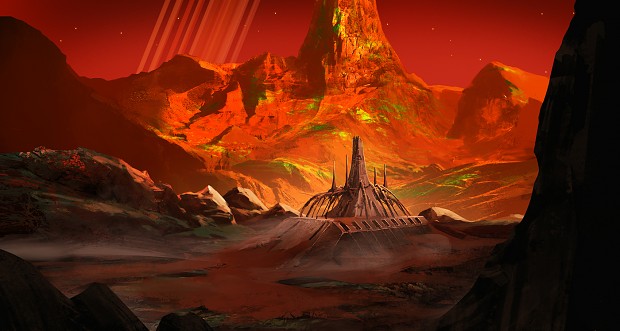 I look forward to creating our intro, cutscenes, and ending with scenes in Homeworld-like story telling -- Painted concept scenes w pan/zoom/parallax and narration. We will be animating elements to keep the scenes and story telling dynamic.
So this week may have hurt our ego a little, but in the end the project has gained a very needed and valued member! I'll end our update with our newest in-game video: