A new patch (v.0.43) is here and brings new items:
A new item is stealth. It lets you enter each room invisible until you fire your gun or take damage from any source. It's ideal for taking it a slow and get a good position and angle on your foes.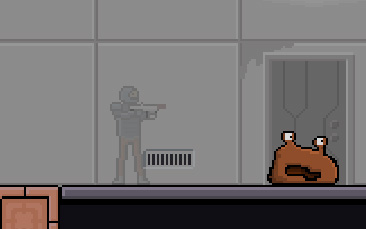 We also have the new tripe items item. Instead to chose between two items after each room you now have an additional item to chose from. Also beating a boss now lets you chose between three items by default, this item increases the choice to four there.
Another new item is slow projectiles. It makes all your bullets very slow but increases the lifespan drastically. Which changes the way you aim and shoot completely.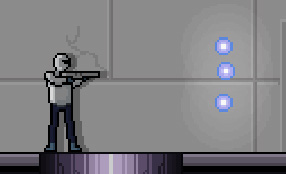 Here is a detailed list of all changes of the patch v0.43:
added:
- new item which lets you shoot very slow but long lasting lasers
- new item which lets you loose your money instead of your health
- new item which lets you choose between 3 items after each room instead of 2
- new item which lets you enter a room stealthed and enemies start attacking only after you attacked them or took dmg
- new item which stops enemies movement when you take dmg
- new slot machine which randomizes all owned items
changes:
- huge code rewrite of the items functionality, making new items possible
- made slot machines texts clearer
- beating a boss lets you chose afterwards between 3 items instead of 2
fixed bugs:
- health to dmg
- health to shield
- surprise item
Currently I'm working on including steam achievements into the game. There are now a few to test but many more will come in the next patch!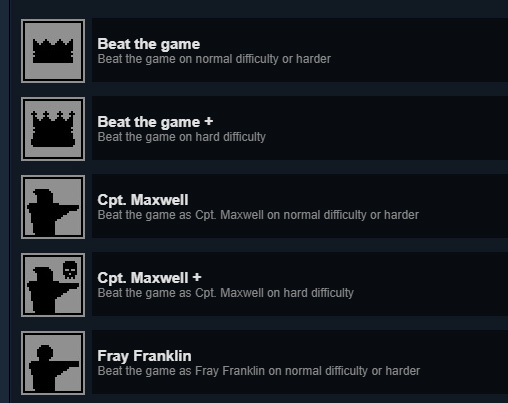 Here is also a screenshot with the unlocked version: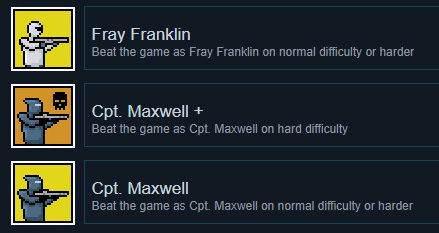 The game is available in Early Access on Steam and there is currently a 60% discount! You can find the Steam page when you follow the link below:
I hope you guys like this update! See you for the next one! :)