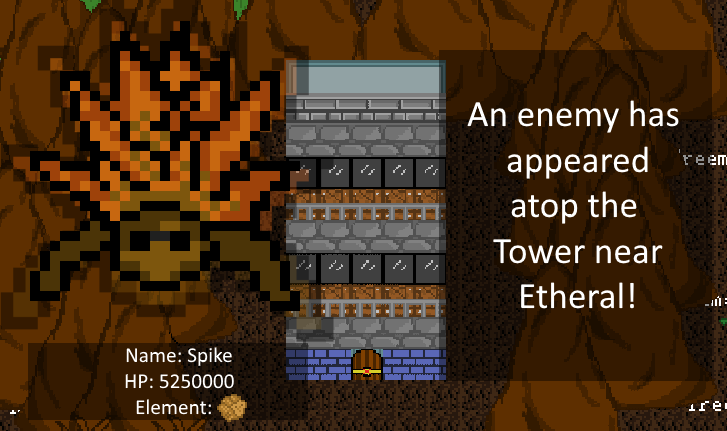 A boss is waiting at the top of the tower near Etheral and Mystill. Challenge it as many times as you'd like before it departs. Maybe you can hunt some nice gear? Or elemental rings to make him easier?
Gather a party together and take him down together!
Got a Discord account? Join our server! It's easy to get in touch with us and get updates before anywhere else...