Computer's still pretty much broken. It's in the shop now to replace the power jack, but it should be back on my table in a couple of days. In the meantime, things have kind of slowed. I'm still trying to work, but pretty much all I can do is sketch levels down on paper.
Oh well, at least that's something.
Murilo put together a cute little diorama using his new assets, have a look: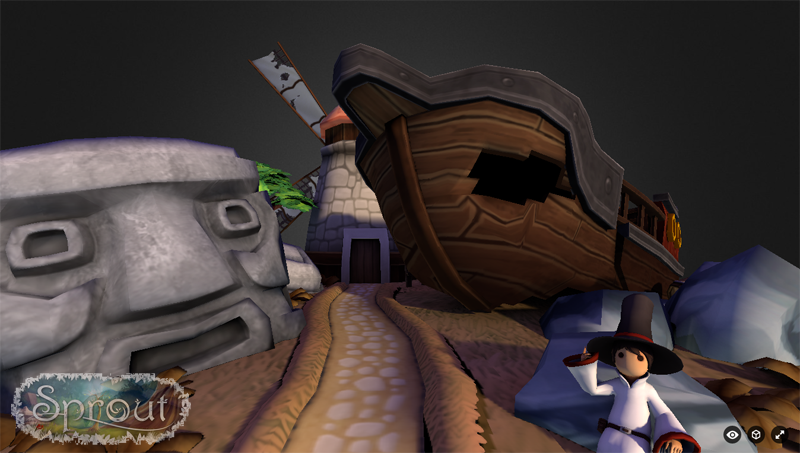 You can see an interactive version of this little set here
We've also added a new artist to our roster. Parker B is an extremely talented individual with professional experience in the industry, and, best of all, he's really excited to start working on Sprout's Tale. Check out his portfolio here!
Meanwhile, I've whiteboxed a new level for Parker to start working on. It's got caves and darkness and exploding enemies and fire enemies and lotsa scary stuff. For now though, it looks thoroughly un-scary.
We've also got some mysterious new bugs to work out (nothing new there, eh?), but it shouldn't be too much trouble.
Anyway. Til next time. Follow watch like love share etc. We love you. Stay with us.