The Arena
We are happy to announce a fun new feature, the Arena, a non-stop combat experience that tests your strengths and gives rewards depending how far up you get.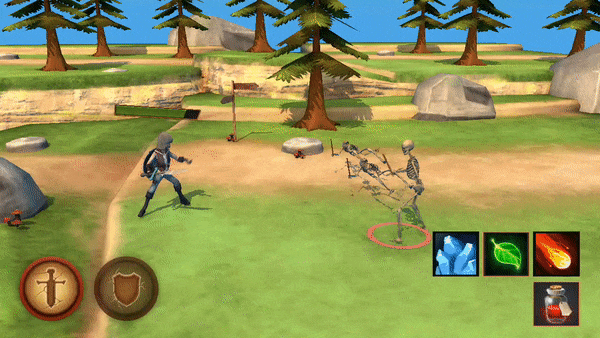 We wanted to add a feature like this for a while as it is something that encourages experimentation with skills/stats and really displays your strength.
We will also be adding a Ladder later down the road so you can show off your status, along with getting rewards depending on how high ranked you are.
Note: All monster types will be in the Arena, including bosses
Combat Explanation
As explained earlier, the combat system is very unique as it allows you to be extremely creative in choosing up to ANY 8 spells in the game, though thats not all that makes our combat unique.
Our combat is not fully turn-based. The user would be able to cast multiple spells in a series if the cooldown is available. Along with the monster not waiting for you to do an action, so making fast decisions is key in order to succeed.
The part that is turn-based is the melee/ranged attacks, when you want to attack someone, you must wait for your turn in the sequence of melee attacks.
Melee Sequence Demonstration (Started attack after skeleton initiated)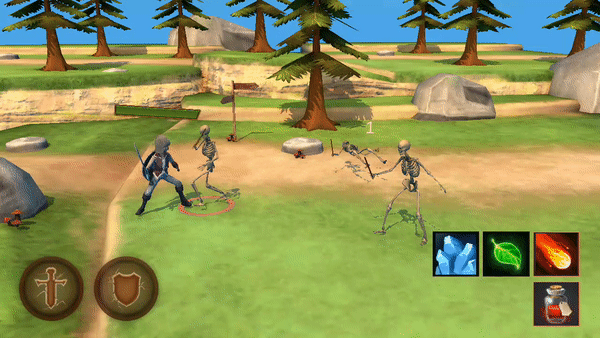 Well wouldn't that make spells over-powered? No, for a multitude of reasons, 1 being that spells would be generally weaker in scaling along with a longer cool down. Spells also need reagents to cast them, so in order to cast heal at the moment, you need a few bones in your backpack.
How many stats are there? There are currently 10 stats in the game, each increasing a specific attribute of your character or spells. (Accuracy, Defense, Strength, Dexterity, Intelligence, & Specific Elements)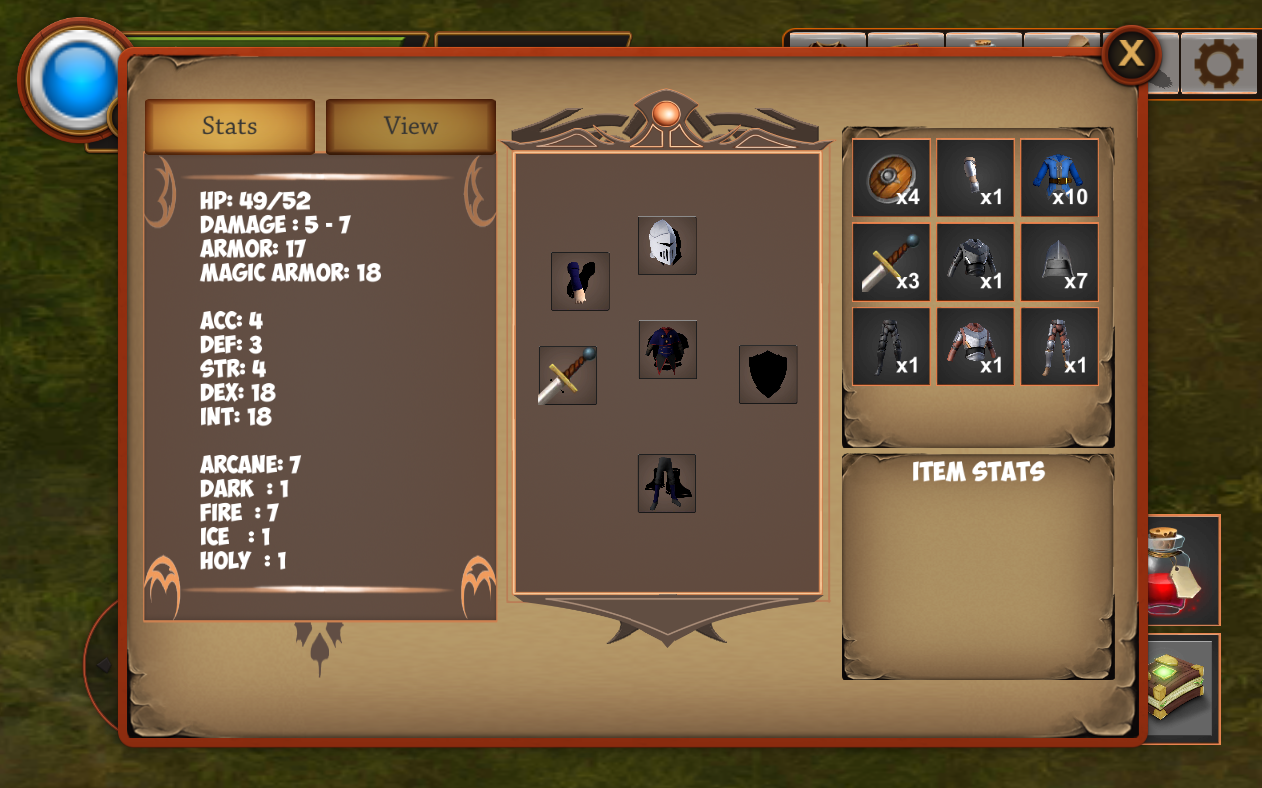 Current Monsters
These are the monsters we are currently using, some will get replaced with better models but we aim for variety as uniqueness of monster strengths is a big key in BattleQuest.
Each Monster will have a resistances/strengths/weaknesses, thus for example, making a full fire magic user would not be the most ideal situation unless you have a group with you.
Death Penalty
Arena Death
When you die in the arena, the only penalty is the amount of health you have remaining, along with losing any items you may have used during the encounters.
Regular Combat Death
When you die from a regular encounter, you go back to the closest city to you along with being half HP and losing a bit of EXP/Gold
F.A.Q.
When will there be a Beta released?
A: We are aiming for the end of this year
Will there be penalty with PVP?
A: No, but we do plan on adding a system that allows players to wager items/gold.
Will this be Pay-to-win?
A: No. We do not have any pay-to-win aspects in the game and plan to keep it that way as having those aspects really diminishes its value. We do plan on having 2x Exp Buffs, but that is the closest "Play to win" we will get. There will be nothing that improves your gold increments or your combat performance.