Space Ranger ASK already features a lot of cool effects, but we thought it could use a little more.. So we decided to add some new sweet Arcade effects!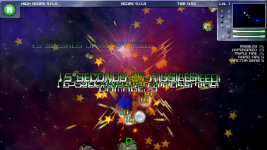 You'll experience the FX ingame when you:
Shoot Asteroids
Shoot UFO's and UFO Bosses
Take Damage
Grab the Power-Ups
Pick up Coins and Specials
Pick up Spacemen
Drop off Spacemen at the Base
Check out this video to see how they look like:
The effects use very little cpu, so they will be available for all platforms (Windows, Win8 App, iOS and Android) in the upcoming update. And if you dislike the effects, you can switch them off in the game options! =)
Please take a few seconds to support us on Steam Greenlight! Pretty please! =)
Just click the image below to visit our page.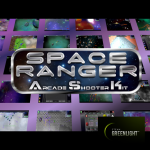 That's all this time - we'll be posting some news about the mobile development progress soon!
Thanks for reading - and have a beautiful day!