After 3 years of development working on our free time, Soul Harvest is ready for release through the Early Access ritual!

The date is the 25th of May, the day some bearded guy went to Heaven. Looks like he's not going to be able to do that this year!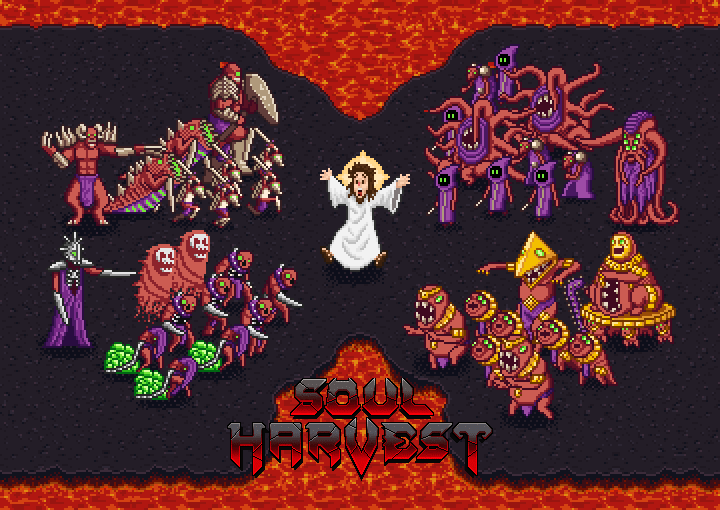 Join us on Twitter and Facebook to get fresh infos!

See you in Hell !