Happy new year! 2014 will be a very interesting and important year for us, we do hope it'll be the same for you all, too!
We're hard at work on something special for next month's update, so today's news will be a little short but still juicy ;­)
This time we're showing you something totally new, a couple of screenshots taken from two never-before-seen environments of SomniuM!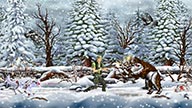 Although it's winter over here, there's no snow outside where we live. Not to worry, in this screenshot there's plenty of snow for everyone.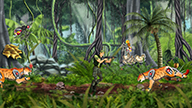 And for those of you who live in the tropics, or just don't like snow, we've got a nice, warm and humid jungle.
That's all for this month, see you in February!