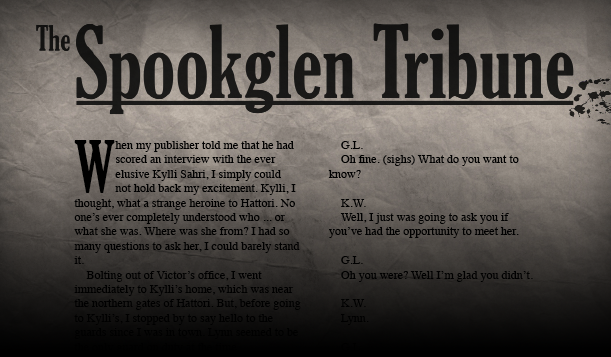 Hello again everyone. I hope you all are enjoying the extra content that you found in your Son of Kentar editions. Be aware that a lot more content is coming soon.
A big shout-out goes to the player "iozay" who has not only donated to the game, but has set up a really great fansite and wiki for SilverQuest this new, wonderful fan-run website can be found here ~
Silverquestonline.com
You all should sign up and help to fill out the new wiki as well. I look forward to seeing all of this progress. If you'd like to donate to the game, but want to do more than purchase the Son of Kentar edition, you can always hit the donate button in-game (the thing at the bottom right of the UI), or click here; donate here.
Here is a special code for the Son of Kentar edition for the first lucky reader! This is provided by Silverquestonline.com , the fansite. WOW!
Recent Changes
Maps
Added Silver Blade Hold
NPCs
Added Silver Blade Barrel
Added Silver Blade Hound
Added Silver Blade Adept
Added Silver Blade Carver
Added Darum Winters
Added The Blue Falcom
Added Huhu
Added Festus
Spells
Added Trick Attack
Added Sap
Added Runner's High
Added Chakra
Added Burst Strike
Mechanics
Added [Search Area]
Added Exhaustion
Items
Added Silver Hold Key
Added Silver Lantern
Added Marmot Claw
Added Daggers of Endaggening
Added Houndstooth Suit
Added Carver's Carver
Added Adept's Vest
Added Ring of the Hold
Added Billy Club
Added Blue Falcom Leg
Added Rod of Fire
Added The Art of the Runner
Added Shintani's Best Day Ever
Added The Book of Ruroni

See you online this weekend!
Thank you so much for playing.
Wolfgang Wozniak
Creative Director
Wolfgame
Steam!
SilverQuest
Facebook:
SilverQuest
Wolfgame
Follow us on twitter!
@SQGame
@Ouren
@Swadelavie
DOWNLOAD or BUY SILVERQUEST!
[ppbranchg14900|933button]

If you don't want to be arsed with Desura, or don't like to give money to developers, you can download the naked 1.5b client in the link below.
Indiedb.com