Slightly longer since my last update this time, but no less busy here I assure you. My closet friend sat me down the other day and said to me 'do you think you're perhaps working a little hard?' He might be right but I can't help it, I'm onto something here I can feel it and I'll be a lot more comfortable when there's something out there gathering me a response. Until then I said to him; I'll work my poor fingers down to stumps if I have to.
So over the last ten days I've started down the journey of procedural generation, as well as giving the sectors and furniture a more natural feel its a blatant short-cut for me in that I can set a few parameters, hit play and marvel at the complete uniqueness, of course it also means that everyone gets to enjoy a fresh experience everytime they boot up the game - win win all round.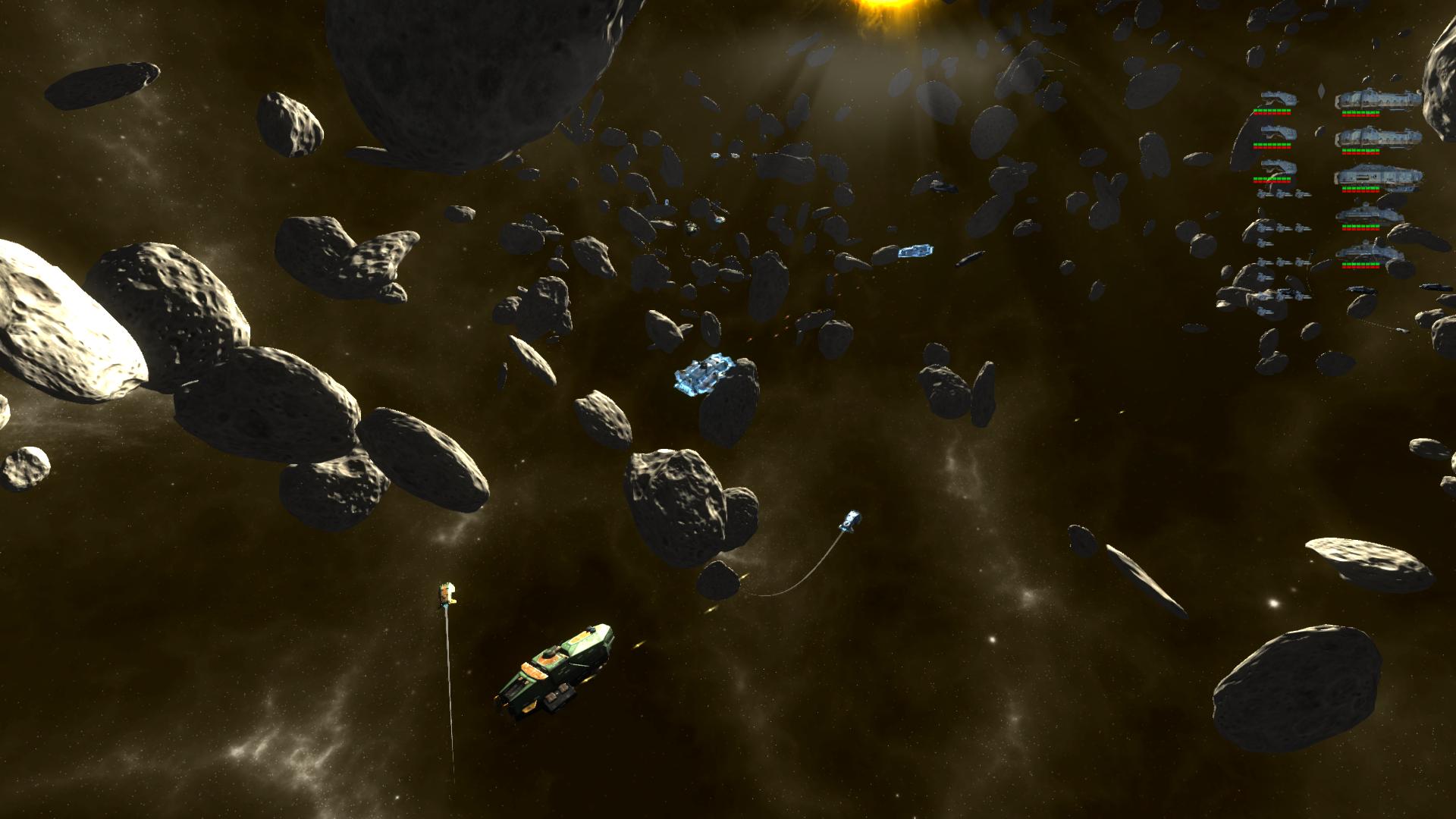 Of course the child in me thought, oh my look at what I've created and then proceeded to create a 1000km x 1000km x 500km sector and fill it full of proc gen goodness, the result? 9 fps - hmmmm I thought and went up stairs with USB drive in hand, I loaded the game onto my gaming PC and hit play and the result? 7 fps.... oh dear I thought to myself. So I did some deep profiling and made some important discoveries, firstly: You could run the game (in that state) on a GMA4000 graphics card but if you haven't got a high end processor you likely aren't going to get far and secondly; there can be absolutely no room for bad code.
Its not all my fault, Unity doesn't yet support multi-threading which I think might help a bit, I'll be sure to snap that up when Unity 5 arrives later this year. So anyways I went back to the code, scoured it removing unnecessary loops, added references in place of costly built-in functions and the result? A whopping 45% improvement in performance. More than that I did some deep refactoring so now all ships now share the same base code so the enemy can use things normally reserved for the player like Orbit for example and i've also coded in the faction mechanics in that I can now change the level of hostility.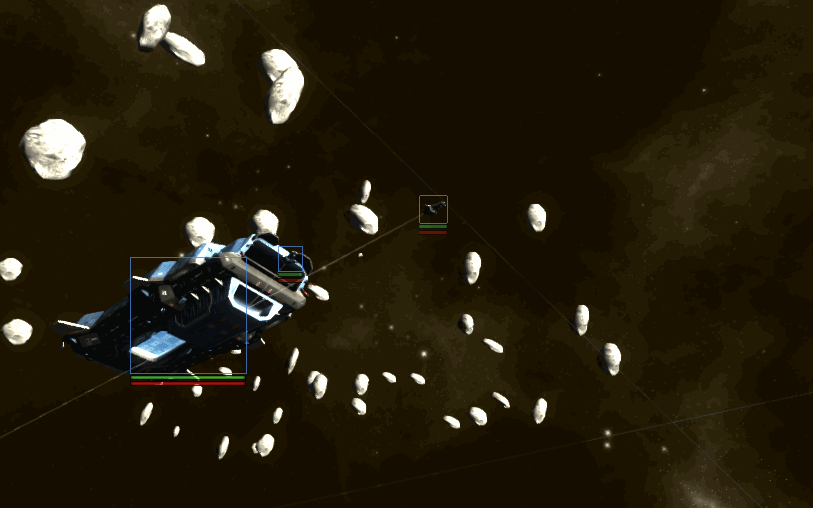 There is only so much I can do to optimise the engine and i'm going to have to get smarter still about delivering the impressive visuals, sure it's nice to have all the projectiles and asteroids driven by actual physics but there might have to be less of them. The more ships on screen the more the load increases, almost exponentially in fact, so expect the weapons to change as development progresses.
Other than that it's all good, I have to manage your expectations regarding fleet sizes because some people are getting very excited but fear not, my MacBook Pro i7 with ATI 4750M (1Gb DDR5) is still pushing 60FPS at just below medium settings with 50-60 ships on screen and over 350 physics governed asteroids and I haven't reached the end of the book of tricks yet.

Since writing this further optimisations have proved fruitful, wiping out much of the issues with CPU hogging and increasing the scalability much past my indications. Very exciting stuff indeed, to give you an idea: after more performance tweaks I expect that confusion will be the only real limitation of scale.
So more revolutionary progress over the last couple of weeks, as its starting to actually look like a game I'm going to turn up the marketing. I've got together with the guys and decided that it's probably best to wait until after E3 now to crowdfund (for obvious reasons) but in the next couple of weeks the first closed alpha will begin (codenamed: Archer,) with it being pushed to the public some weeks after that.
In other news: If you haven't seen it already you must watch the promo vid below because it's sexy, Brian over at Space Game Junkie has put up a Q&A you might find interesting, Sam over on Britgaming has started eluding to the plot, quite exciting and on the subject of the plot; Aaron has come back with some excellent concept art over on the backstory page.
You can really help us out here, see the sharing links on the side of the page? Please use them - we're not a huge games house with limitless resources, we are but 1 lad with a good idea (and fast fingers) and 2 other lads running to catch-up, we need your help to spread the word.
Thanks for reading,
James