Salvation Prophecy is available now on GamersGate.
It's been a long stretch of play-testing, tweaking, balancing, bug-fixing, and play-testing again. I have been paying for some of the insane decisions I made earlier on in the project, like having 4 distinct playable characters. Make a change? Yay, now playtest 4 times instead of once. Oh yeah, and playtest in space and on planets.
Anyway, through sheer stubbornness, it's finally all finished and good to go. I wanted to show off some new screenshots too: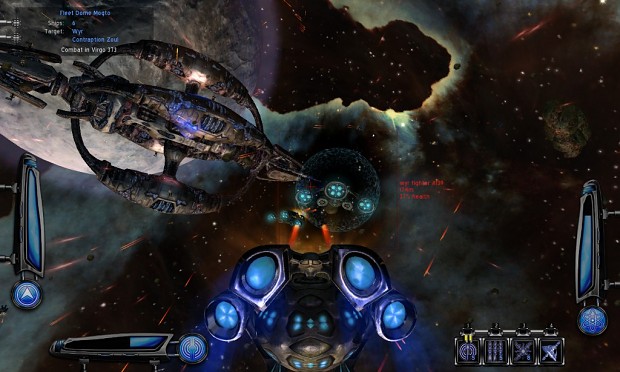 This shot shows a battle in stellar system Virgo 373. A Free Nations fleet is attacking a Wyr space station.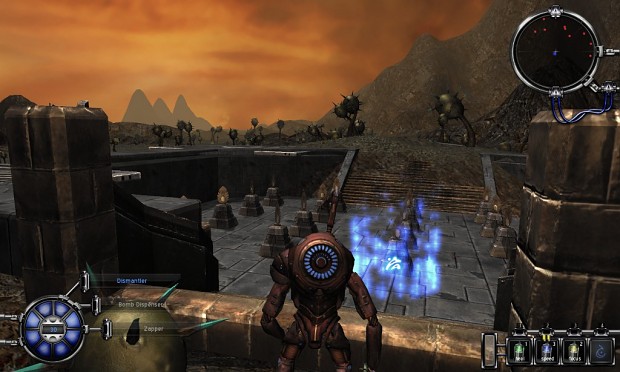 This shot shows the keeper's puzzle on planet Gema. The puzzle involves shifting mirrors to direct a beam of light to the end of the puzzle. The player has solved the puzzle in this shot, and the prize for solving it is the blue rune on the puzzle floor.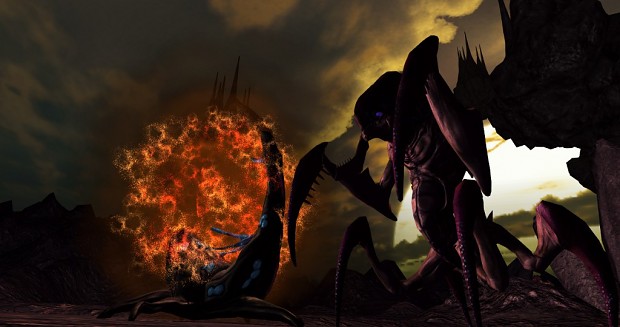 This shot shows some of the demonic invaders foretold by the prophecy.
Claws and fangs tear and rend
Through fiery portals demons descend
Bloodlust and fury the darkest hour
Claws and fangs in darkness devour
-- Visions of the Seer, the Salvation Prophecy