Hey there! Beta 0.70 is now out introducing another vehicle type in the game in addition to the jeep, namely armored truck. The truck provides a new tactical element for attacking enemy bases by players using the truck as a spawn point on enemy territory for as long as the truck stays out of enemy's reach. The AI itself doesn't drive the trucks quite yet, but it might once the AI vehicle driving is implemented.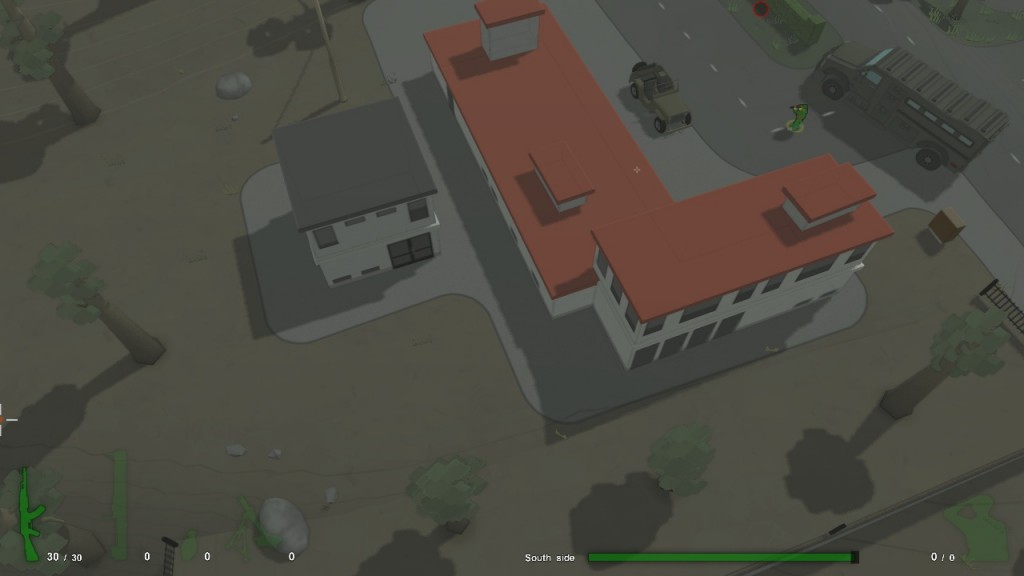 A map designed by Tuttu, specifically made for PvP without bots, winning the recent PvP map making contest, has also been added in the release! Congratulations to Tuttu for the 1st place!
Other nice additions include map view improvements, new rock models, support for static decals to decorate the maps, vehicle physics optimizations, and more, see the change log for details.