Shoot 'm ups - a niche?
Shoot'm ups are, of course, known for their bullet hell. Since the beginning of the nineties we have seen a development towards bullets raining down. Shooter fans wanted more and more challenge in the games, causing a rift between the average gamer and the hardcore shoot 'm up fans. This slowly but certainly took the genre into a niche.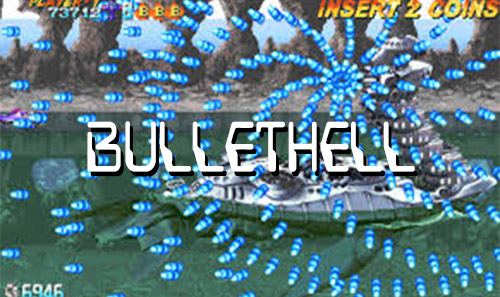 Even though the shoot 'm up fans themselves remained a solid market, for years the popularity of the games dwindled. Within a booming game industry, the percentage of shoot 'm up lovers seemed to be very low. Until Geometry Wars came along, sparking a new interest in the genre and proving the love for shoot 'm ups was for from dead. Geometry Wars proved that bullet hell is far from necessary, since you won't find a single enemy shooting at you. Soon many other twin stick shoot 'm ups came along, all with good grades.
In Roche Fusion there will be bullets, but you don't have to avoid every single one of them.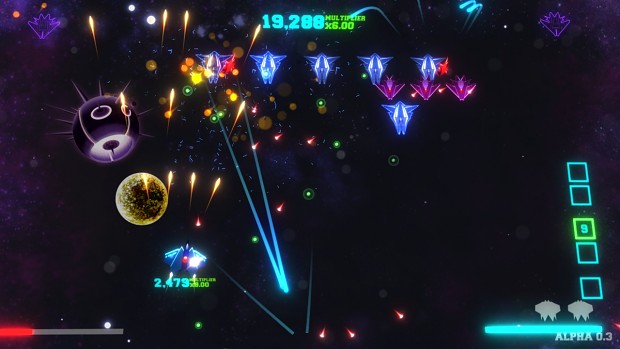 Stick with the old

Roche Fusion has all the best old shoot 'm up elements; Big boss fights, bonus levels, upgrades, super weapons and satellites. Done up in that recognizable classic style graphics wise, but polished up and modernized.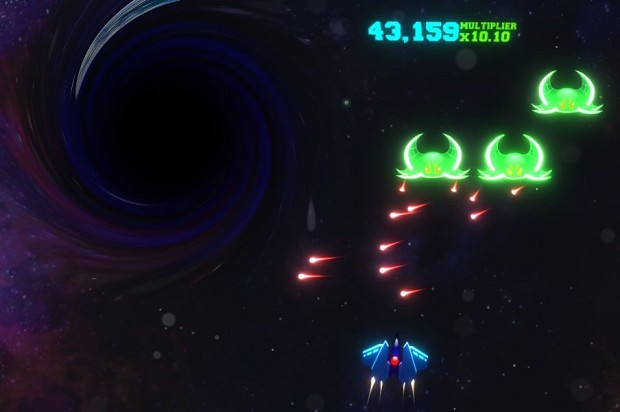 It has been 35 years since the first shoot 'm ups, like space Invaders and Asteroids came along. They brought so many cool things, Roche Fusion wants to take those things we all love so well and make them even better and more beautiful.
In with the new!
Since the first shoot 'm up so many other genres have sprung up and developed. These genres brought us a lot of new elements. The obvious question for Roche Fusion was; 'would these elements hinder a shoot 'm up?'. Not being able to come up with a positive answer Roche Fusion took popular elements from other genres and added those to the game. So now gamers can have their cake and eat it too; playing a classic shoot 'm up but also having procedural game play, weapons to choose from, bragging rights and regenerative shields.
- Procedural gameplay; Keeping every engagement fresh and making every game a new experience.- Weapons to choose from; sometimes its just nice to have a choice. Most shoot 'm ups stick to one gun, but having more than one weapon can just be that more effective to get through a level.- Bragging rights; being good and prove it. There are many secrets in the game and most people won't see everything. Giving players a sense of achievement when they discover something new and the right to brag about it.- Regenerative Shields; Essential in most first person shooters being able to take a hit or two and laying low or avoiding fire to regenerate. Roche Fusion gives you a shield so you won't have to avoid all the bullets and you can lay low to regenerate making room for a different approach to the game.
Classic is the future
There is so much room for shoot 'm ups to expand to and renew the classic game play experience. Roche Fusion hopes to show that to gamers. Roche Fusion is a game everyone can try and enjoy but is challenging for the more experienced player too.