Are you tired of looking at the same old ship all the time? Whatever your answer is, our artist is currently working hard to get you some more awesome looking ships. Because we think these ships look awesome, I want to share the concept art for two of our new ships with you already and below you can even see the work in progress of the final shape of these ships!
Sketching
First Stage was Sketching and looking for something timid yet interesting which would really seem to be dangerous once transformed.
Here you see ship number one, which has relative more round shapes than the former designs.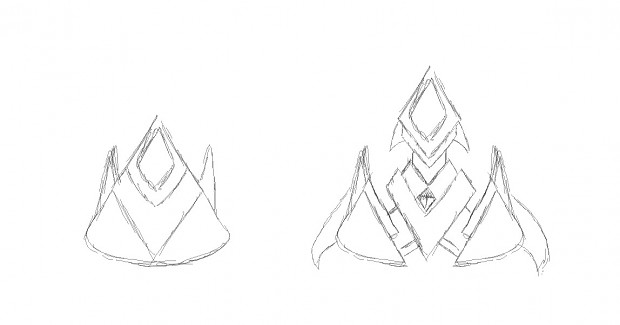 The second ship also has more round forms, but it was decided to have it a more biological form.

Working out the forms
Once decided on how they should look, the artist used Flash to draw with and looked in what way the forms could work and got to these designs.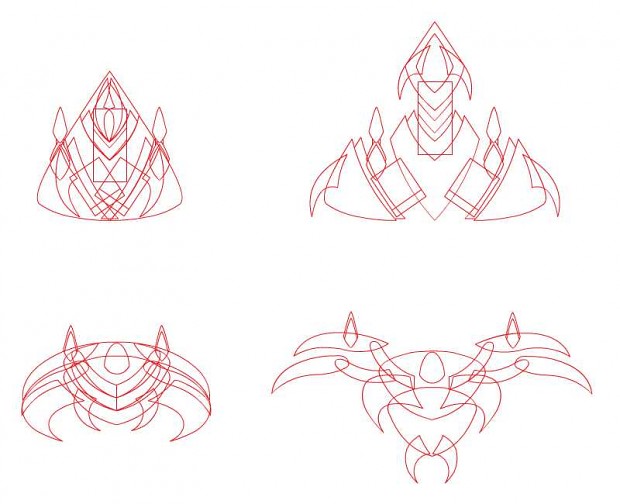 Rough coloring
After this comes a more worked out version in color... Yet due to the different color schemes we first need to decide on, the detailing has been left out for now.
For now here we want to show you the ship in its current more worked out stage.
Detailing
And here the final step detailing. This is done in photoshop, using the dode and burntool. Also Included is an image of a ship which I already worked out, but also needed detailing.