I realise I've not posted much about the actual development lately, so here's a number of screen shots in a story board style and some comments.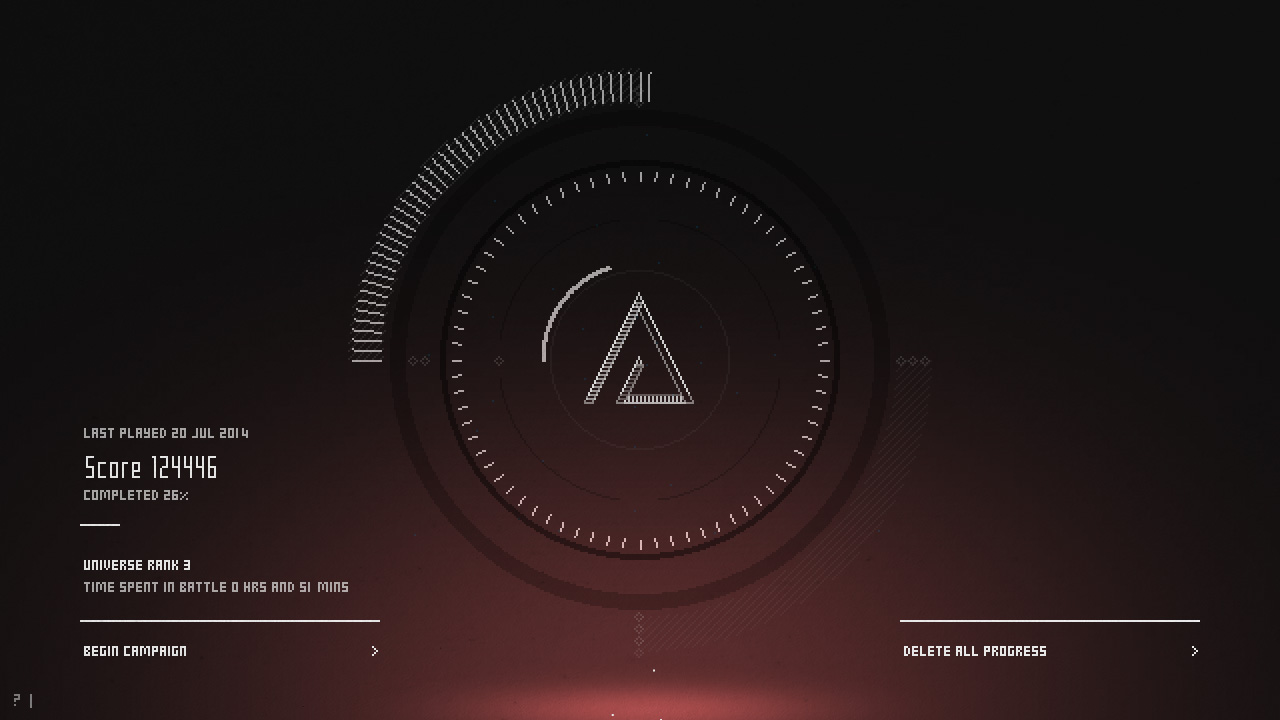 First up is the screen showing overall progress. I call this the 'Sky Map'. It will give you an overview of your progress so far in the game, score and also notice the 'Universe Rank'. This is your position in the universe compared with all the other players around the world.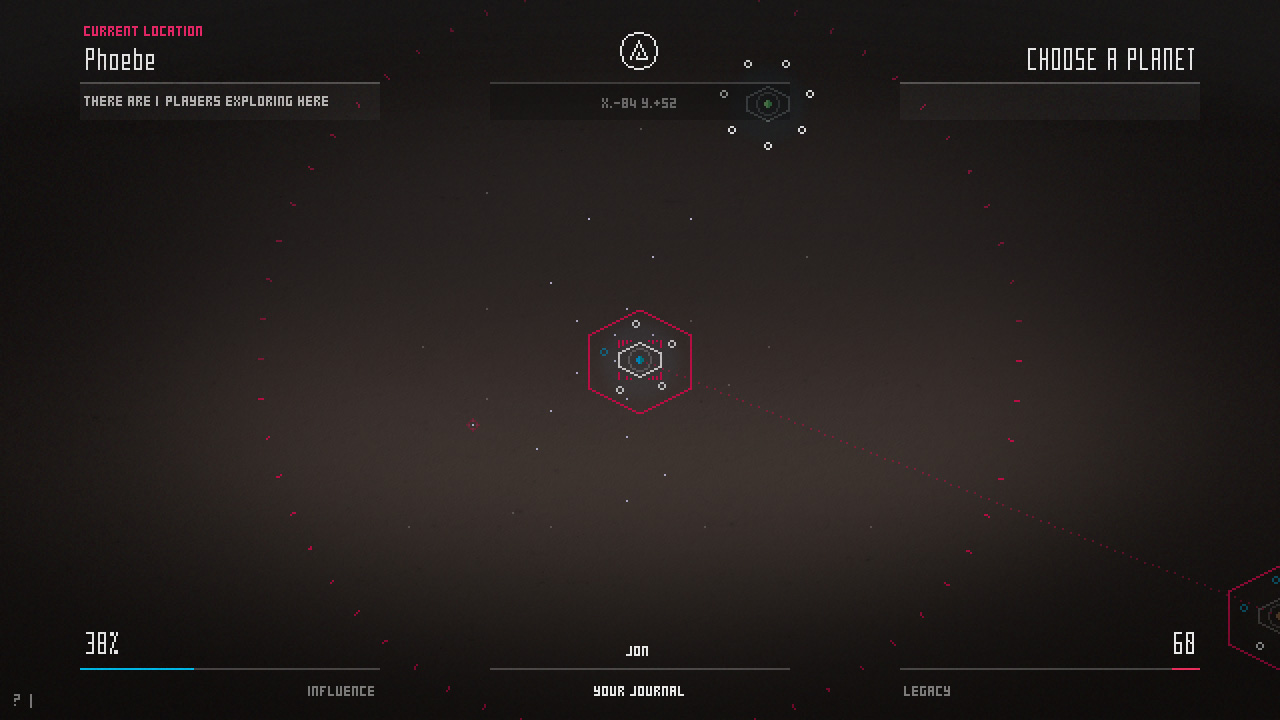 Once past the progress screen your presented with the star system (providing you have collected the first Amulet on your home planet) Once here you can drag and explore the system travelling between different planets. The only thing that will stop your progress is you 'Influence' range. If a planet is outside this range then you wont be able to get to it. You can expand your influence by successfully reprising islands.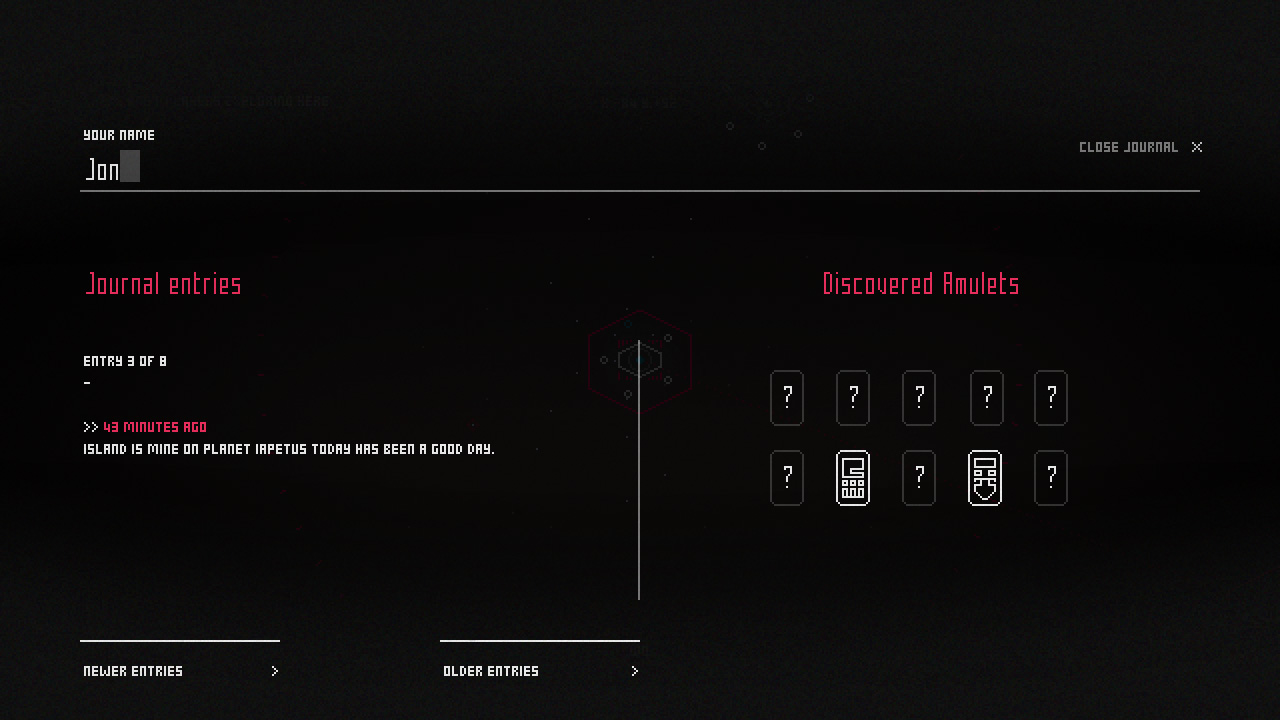 You will also have a journal that charts the amulets you have collected - a total of 10 need to be discovered - and also entries that are logged as you progress. This is quite a new feature and will help to drive narrative I hope. You'll be able to call this page up at any point in the star system section.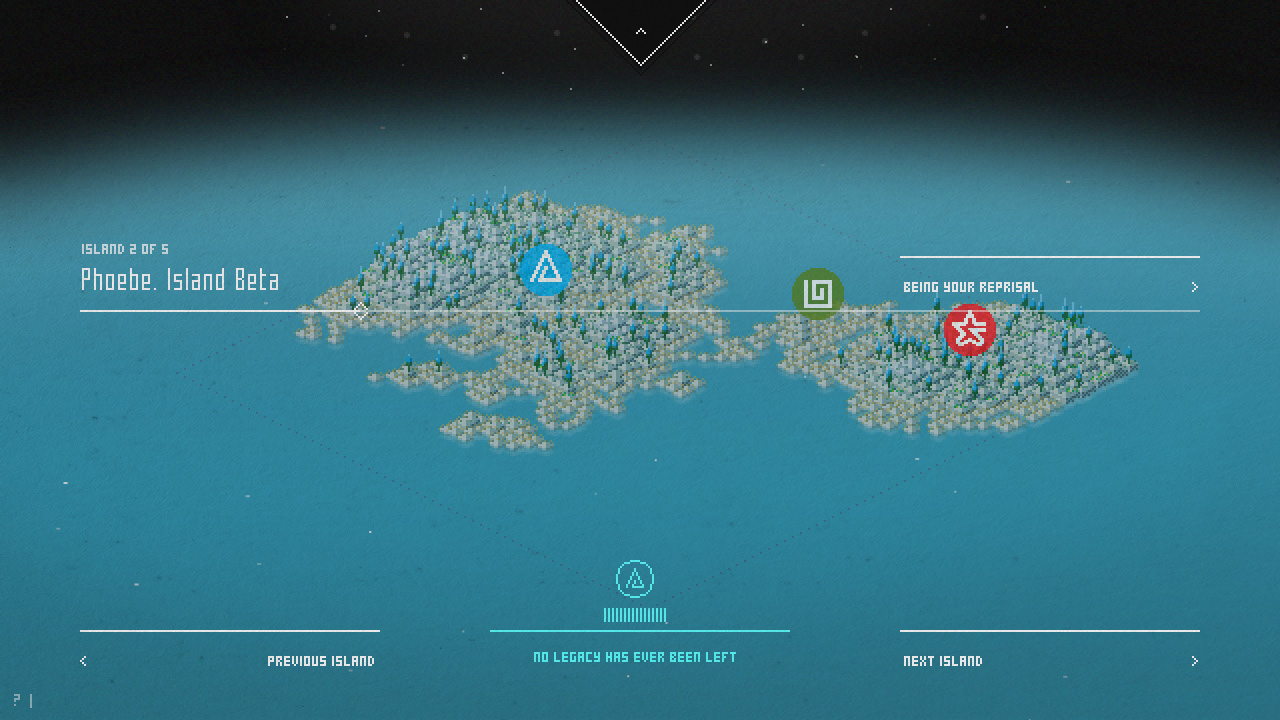 This screen shot shows the island views for the selected planet. You can scroll through these but will need to Reprise each island in order to unlock the next. You will also be able to see how discovered this planet, how many explorer's are at the planet, who last settled the planet and also which explores left Legacy's on the islands. Legacy's allow players to customise and change the islands leaving them for other explorer's to play.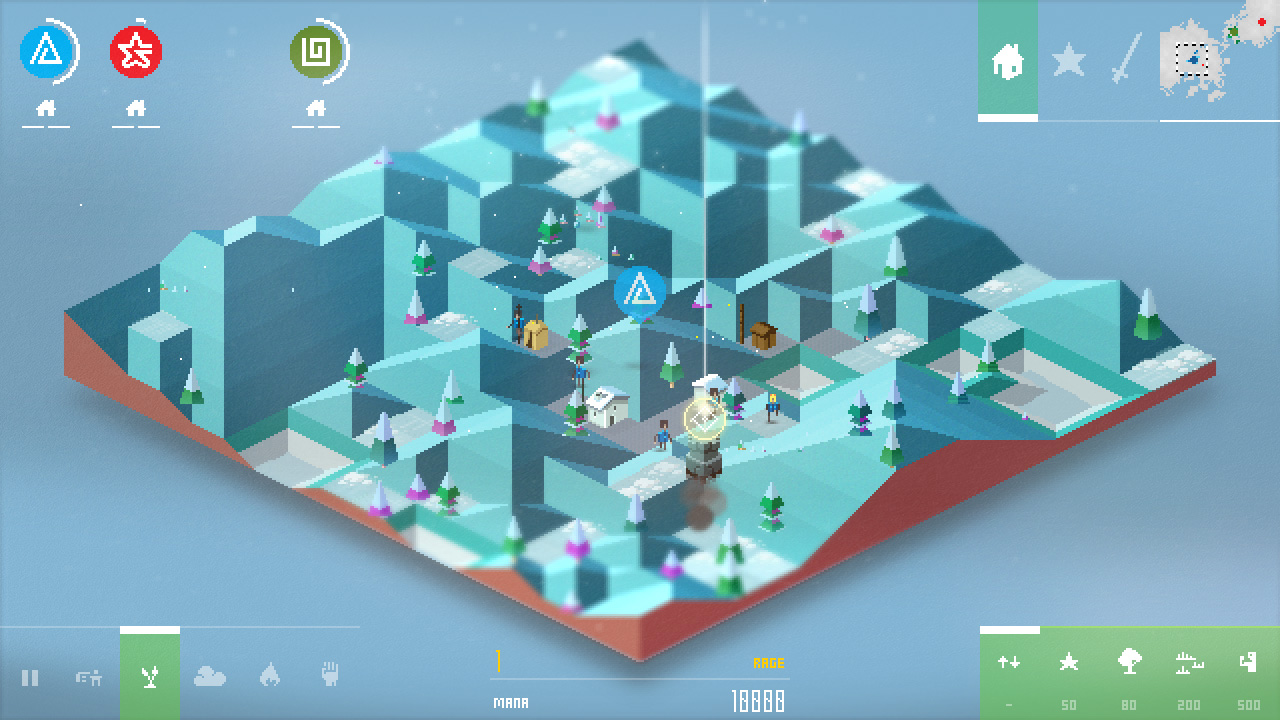 Once you've selected an island, your into the game! - Expand, build, use totems, use new Wonder totems, collect XP and so on …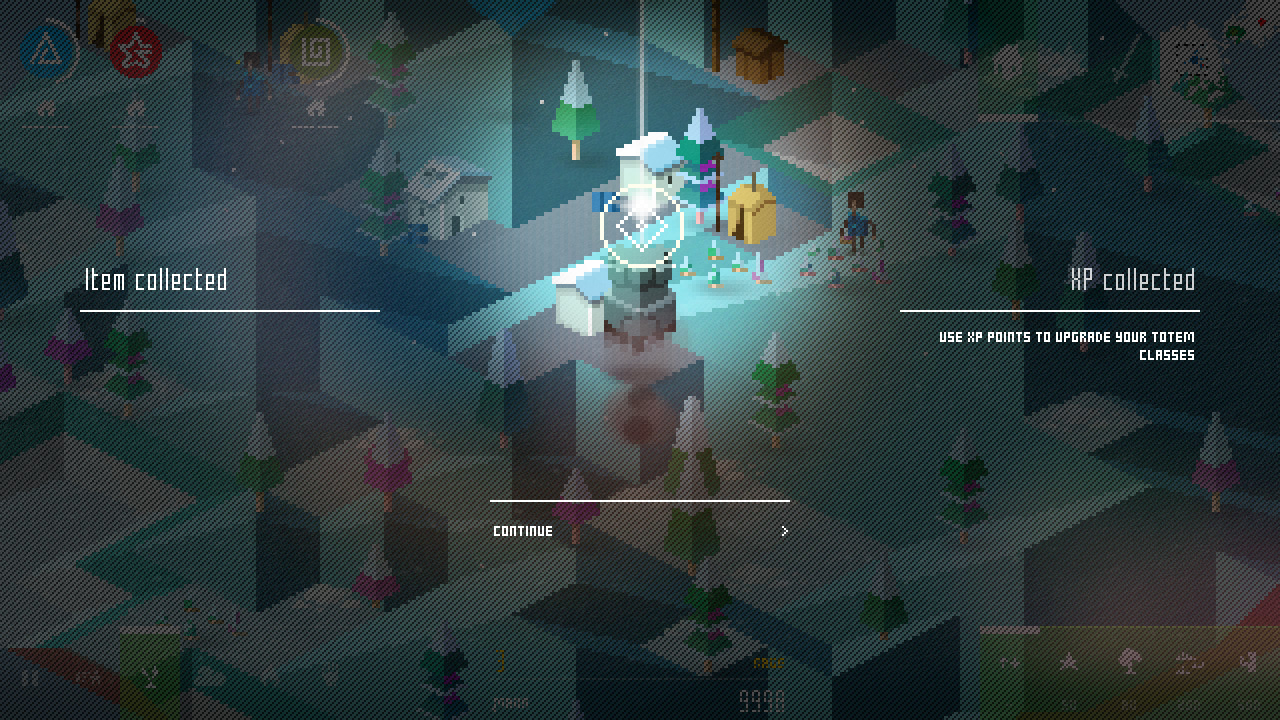 The above screen shot shows a XP item has been collected. XP will allow you to upgrade and improved your totem powers.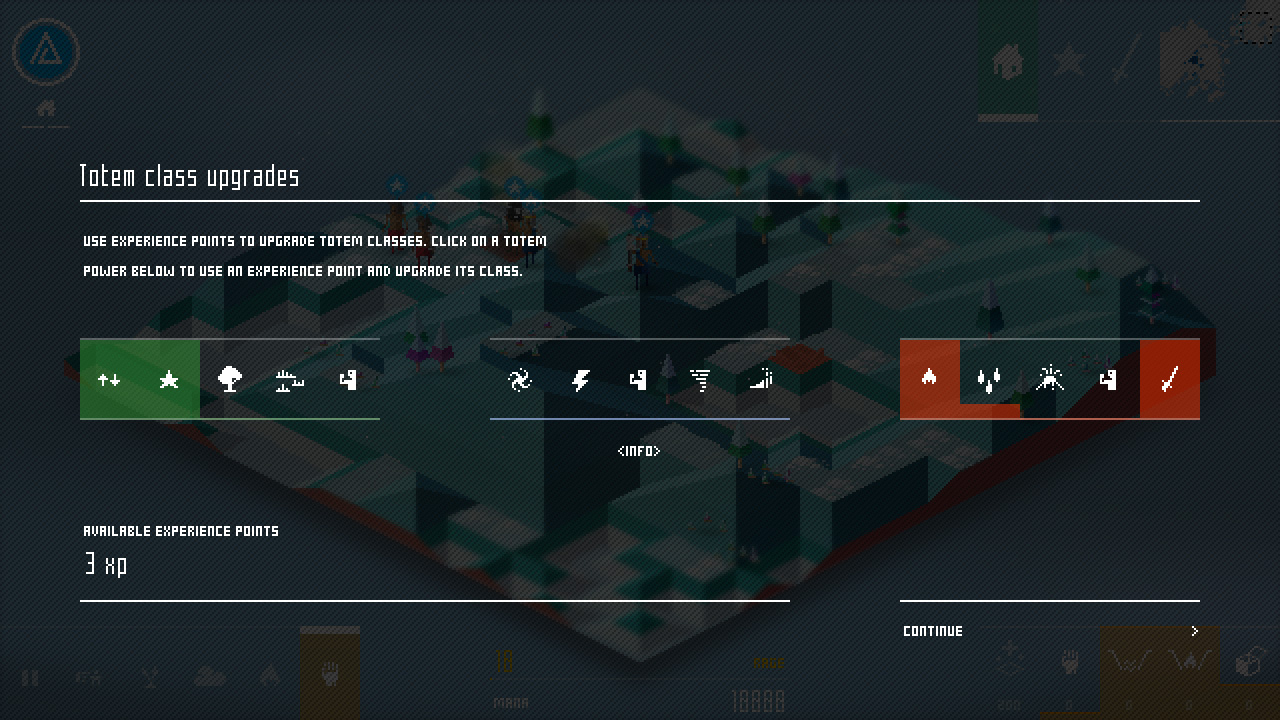 Here's the class upgrade screen. All but three of the totem powers can be upgraded in 5 levels of class. Depending on a totems class level different behaviours occur such as length of time the totem is active for, or power of the totem.
That's it for this update, I'll leave you with this animation of Hestia rumbling across the landscape causing havoc! :D