The long part of this blog (Mod overview #1) is way too long to be posted here, so I'm just showing a few stuff here then link you to the full blog.
New Flag Pole
Poggel decided to knock up this nice little flag pole for us, and he did an awesome job on that.
Of course, a flag of a country will be placed on this later!
RA2 reference:

Flag pole in AR: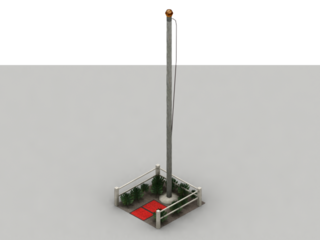 Head over here to read the full blog.