Update June 5th, 2018 (Build # .906) AI_Bots for Practice, Proving Grounds Default Track

AI BOTS:
- Added Version 0.88 AI bots to all the Default Tracks for the Practice Mode. This will give the practice mode a little more action. For now you can select 1-9 bots and also the ability to change their speed from 20%-100%. (this will change in the future as I am still building the race weekend system which will use a little different method of calculating the speed of your opponents.)

- AI Opponents in the practice mode will load a random Paint scheme from that vehicles available paints and it will also choose a random wheel color to match the paint scheme of the vehicle. This will also give painters a nice way to see their designs in action. So If you want to see some paint variations make sure to try out the Paint booth. Any of the Paints that you save for each vehicle will be randomly chosen for the AI bots.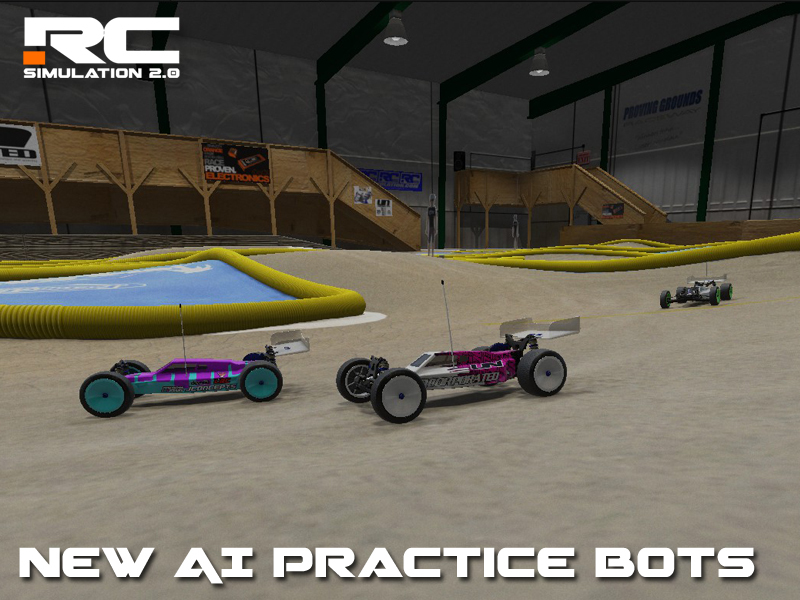 NEW OPTIMIZED MARSHALS:
- Added new optimized marshals for folks having trouble with FPS. This will replace the animated marshals on all the tracks with a 2D version of Larry to help you out when you crash. He will work the same way that Larry currently works but should save about 30% on FPS across most computers. Go to video settings to turn this feature on and off.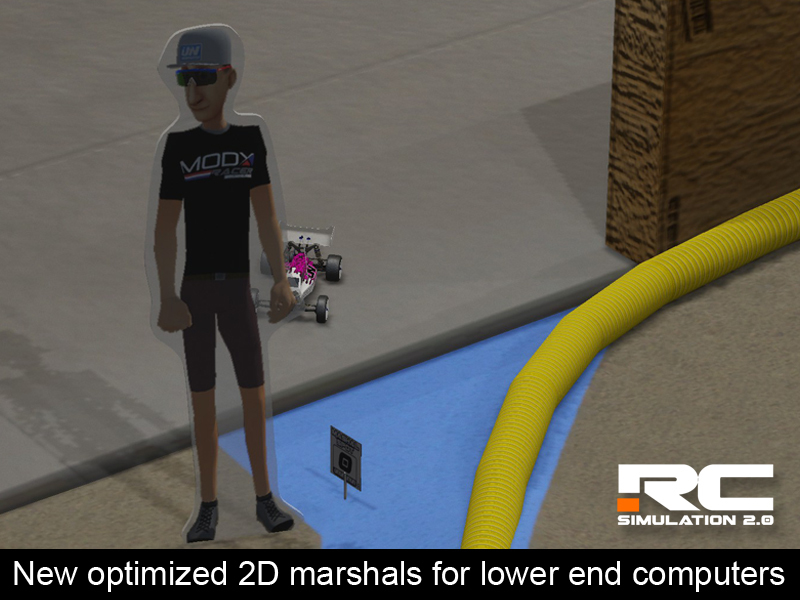 TRACKS:
- New Default Track: Proving Grounds Raceway in Grand Rapids, MI. The "Big Kahuna" Race was a race a couple years back to honor a great man in the Michigan RC Area. I still have some of the infield blue paint on some of my old chassis parts laying around my RC room. This indoor Private facility is a racers paradise. AC, Great clay, AAA Driverstand with Wheelchair access.... You name it PG has it.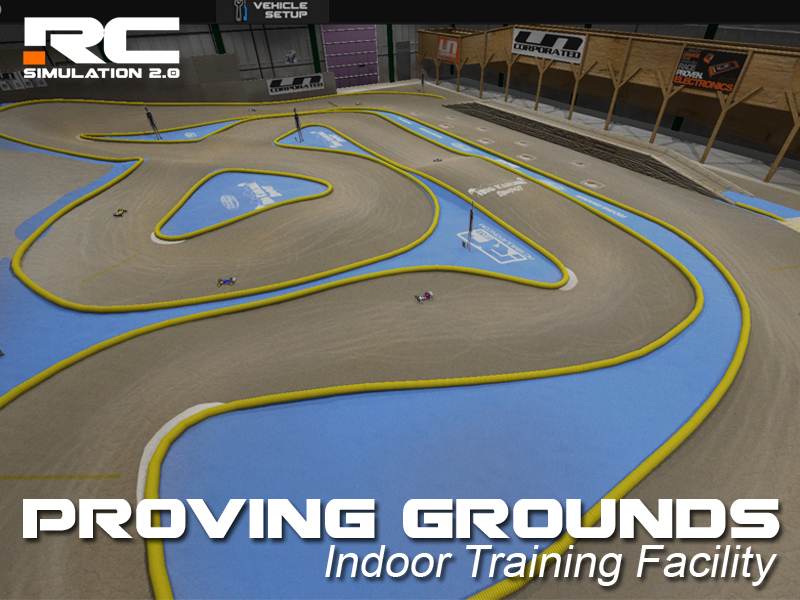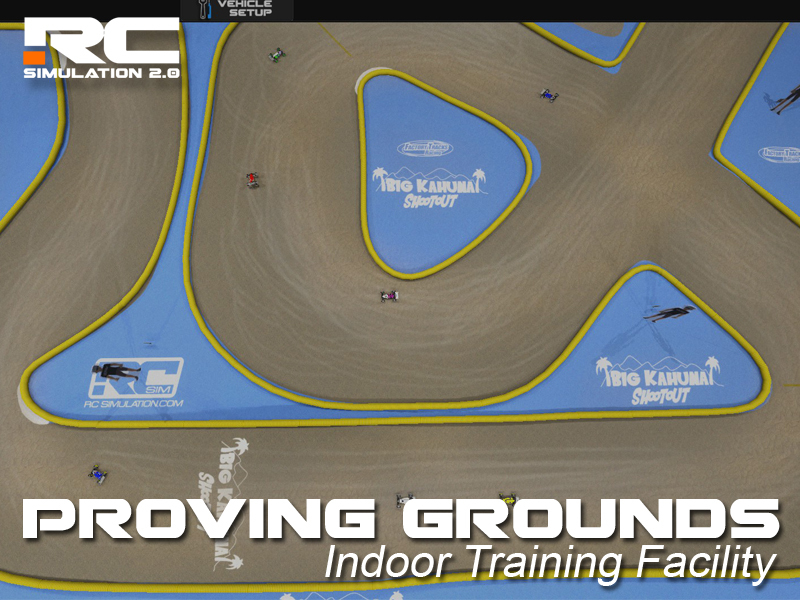 - Added all new baked lighting to all the indoor default tracks. You can no longer adjust the time of day lighting on the INDOOR Default tracks. This was done to create a much better frame rate on all the default tracks.

- Also added new light probes to all the indoor default tracks. This will increase the frame rate on all the indoor defaults tracks as the lighting for dynamic objects and the static objects are now separate.

VEHICLE PAINTER:
- Fixed the painter save menu so you can ONLY enter Alphanumeric characters when saving a paint scheme in the vehicle painter. This will stop some of the paints not being able to be saved.
- Fixed a bug in the vehicle painter menu when you could not click on some of the vehicles paint schemes in the list of your personal paints. There was another invisible menu on top of it.

NOTES:
- If your paint jobs or setups don't show up in the painter area be sure to "verify integrity of game files" in the Steam Client. This will add or replace any files that are wrong or not used in the new version. You should only have to do this if having a problem loading your paints or workshop tracks.

Thanks again for all of you support and I look forward to the next update!

devotid