We're back again. This past month has been about learning and experimentation. We produced much less than we would have preferred to, however, we now have a greater understanding of our tools and have further developed both our story and visual style. Additionally, we have tossed around some possibly bold ideas regarding gameplay, some of which we are unsure as to if they will actually work well within the world of Quill. I've always had a taste for the avant-garde.
**Working with Blender**
The majority of my time was spent developing my understanding of Blender. For instance, (And some of these things may sound a bit trivial so please humor me) I've been playing around with the bisect tool, using it to make some interesting, better optimized, low poly rocks. I really like how they are hit by light around them. In my opinion, these new ones are way better looking than my old rock assets.
The new ones are the rightmost two. Notice how crisp they are in comparison to the old rock.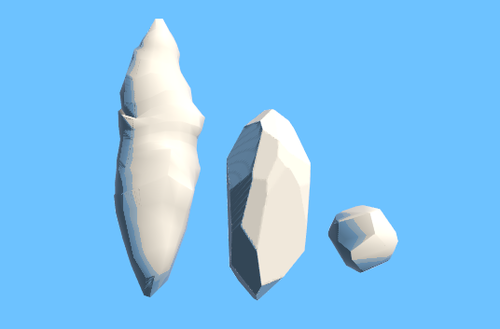 Enough about rocks. I've also spent some time learning the art of retopologizing. This helps create a lower resolution yet better optimized mesh. I often find myself using this trick when I have a more complex mesh with poor topology (hence the name retopologizing) or have some weird polys left over.
Here I've retopologized this dome structure I made. Not only has it fixed the freaky polygons that it had, but it also has given it a really interesting texture, almost like roof tiling.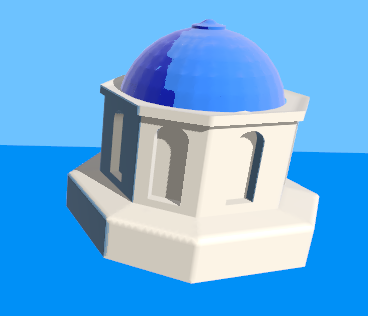 I spent a ton of time re-rigging Herreth. His new bone structure allows for better manipulation of his model and therefore easier animation.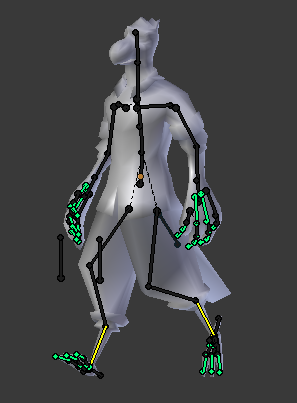 Finally, I have completed a walk cycle for our protagonist. He does, however, move like he has a limp. It's almost as if he needs some more bounce in him. To be honest, I believe animation is our biggest hurdle to leap over at the moment. On the bright side, we do have a playable character now.
Though the arms are detestable, that leg animation is luscious.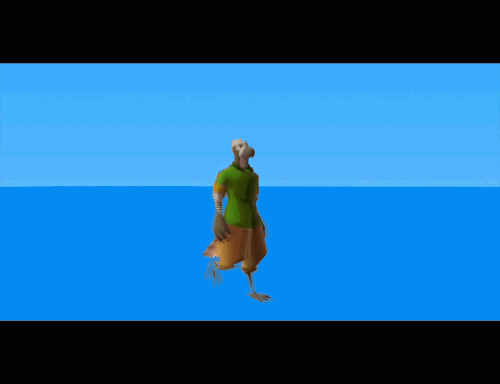 **Art Direction and Other Nonsense**
I've recently been working on a set of portraits centered around the many antagonists of the game. This one here is of Dv'i K'lain, the Priest. I owe our writer, Michael for this character. He comes up with all of the juice that makes Quill's personalities who they are. As for what the Priest does in particular, you'll have to wait. I want to finish the whole set of paintings first.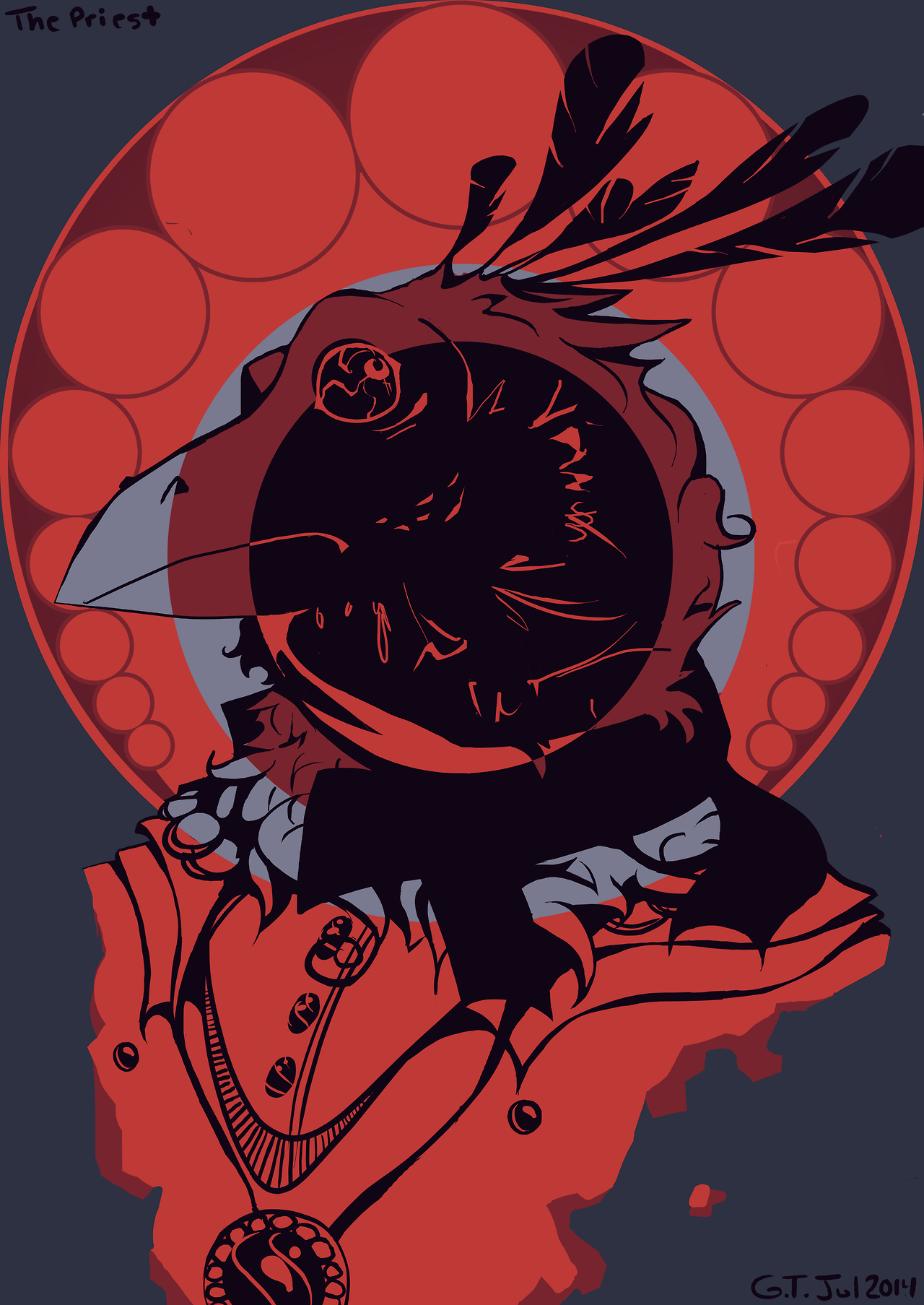 Working on these portraits has really allowed me to think about Quill's visual style as a whole. As you may be able to tell from the painting, I've been trying to work in extremely limited color palettes. I hope to reflect this into Quill's visuals. Observe this next set of images. These are what of last update used to be apartments.
Fay is going to be separated into various districts, each characterized by a palette centered around one color in particular. Not only do I think this style looks really groovy, but it also helps me bring out little details in the environment such as the white stones on the stairs and the bright pink bougainvillea. I'm also trying to move Fay's environment into a more organic style. As it should, it makes the town feel much more natural.
**Gameplay Ideas That May or May Not Be Absolutely Ridiculous**
Last update I discussed immersion quite a lot and brought up this idea of a sketchbook that the player would carry around and be able to draw in, mostly for fun. I've decided to further expand upon this idea.
What if, instead of having some interface such as a quest log or a collection of pre-entered notes, you could write your own? For instance, let's say that an NPC is giving you a task to complete. Instead of having this pop up in detail in some UI, you will instead need to pull out your sketchbook and take note of what your task is and what you have to do. Now, this may sound like a whole lot of bologna, however I feel that if used properly, this concept will further immerse the player in the world and influence them to pay closer attention to both their surroundings and the story. By listening carefully, the player can take note of ways to make their task easier and can learn of possible bonuses for completing the quest in a unique or more challenging way. The player might even just be more in touch with what is going on. This may provide an awesome experience in which I believe the player should feel more connected with the game universe around them. However, If done poorly I fear this could end up ruining the player's experience and possibly breaking the game if you forgot to take note of one of the more major tasks at hand. To avoid this, maybe a reminder system should be implemented. The quest giving NPC would contact the player after a while if their quest was unattended to, or the character being played would state that they felt like they were forgetting something, urging the player to look back at what they have currently done. Again, this is all conceptual stuff. Things we are currently experimenting with. Like before, let us know what you think in the comments. It's fun to stew over this kind of talk with you guys.
**Conclusion**
Though we did not make as much as we would have wanted to this month, I feel that we did a job well done. Quill's really moved visually, and I'm pretty sure we've finally found where we want our art style to lie. As for the next update, expect better animation (if we're lucky) and more environment development. I may even have a few more paintings to share by then.