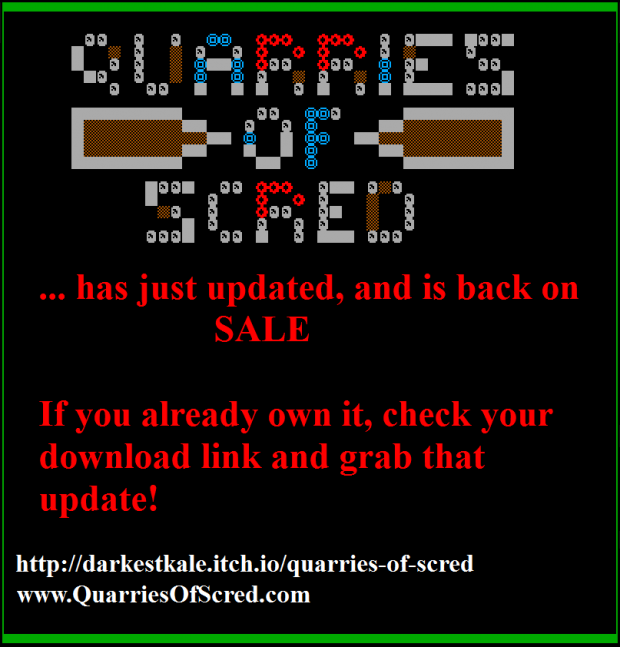 So, what's in the update? Plenty of stuff!
3 new graphics modes! (Screenshots below!)

Improved end-game
Timer for people who'd like to try their hand at speedrunning
New Techslot item (The Remote Refiner)
Much easier integration of your own spritesheets for customisation
'odd' terrain - Bedrock veins, stalagmites & stalacites
You can grab it right here:


Bam!
Here's some screenshots to show the new stuff!