Hello there.
Time for some more information.
It's about the weapons that are mounted to the racers.
In every race type that contains weaponry it's important to know what you have and how to work it. Weapons are an important measure for your self-defence and also "prevention of the requirement of self-defence". That's shooting other racers until they go boom.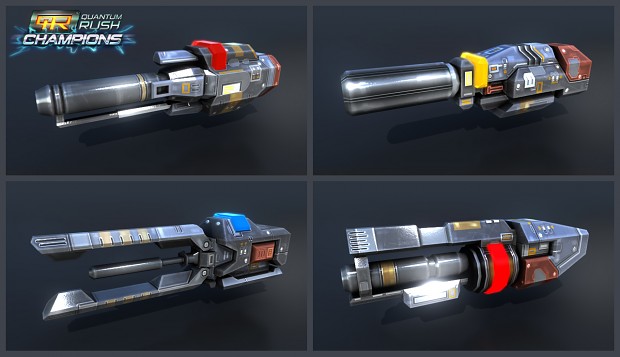 All racers come with mounted cannons and you can replace them with different (and better) ones.
If you're not into standard shooting devices, you can opt to install some bad-ass laser cannon. Or perhaps you just need more bullets then you can just install a mounted "shotgun cannon". It's all up to you.
Cannons come in 4 different flavours.
Single-Shot cannons
Auto-Fire cannons
Shotgun cannons
Laser beam cannons
Each of them have their own set of properties and deal different amounts of damage to shields and ship hulls in varying amounts of time.
Depending on ammunition type an auto-fire cannon for instance, can deal more damage to ship hulls or shields.
We differentiate between ballistic, ion and laser ammunition types.
For your eye candy, here are some Tier-7 racers with their weapons mounted, in all their shineyness: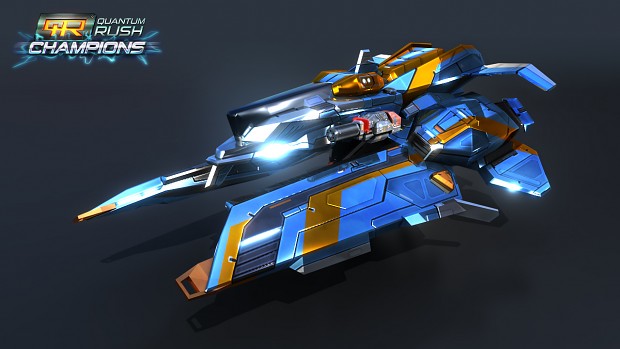 An IES racer with mounted auto-fire cannons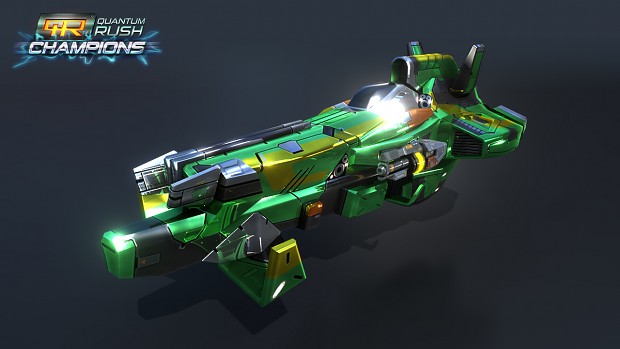 An NMW racer with mounted shotgun cannons
And for today, that's that, folks.
We sure hope you liked the little insight on the weapon system which exists in Quantum Rush: Online and will come to Quantum Rush: Champions too.
If you liked it, give us a thumbs-up on greenlight and if you seriously like what you see here

Thanks for reading!
As usual, we shall see you on the race racks!
Your Quantum-Rush Team